Nicaragua
It's like Costa Rica but not disgustingly expensive
Nicaragua Lit Tips
Drugs: Very Strict
Rideshare options: Aventon (Apple, Android) Ray Nicaragua
 (Apple, Android)

Visa: 90 days visa free for most nationalities
Best Months: November – May

Drinking Age: 18

Best Party: Sunday Funday

General USD Conversion: $1 = 35 Córdoba
Low Monthly Budget: ~ $500/mo
Language: Spanish

Tap Water: Not Drinkable
Outlets: Types A & B
Safety Level: Fairly Safe
Party Ranking: 4 Stars
All Nicaragua Articles
Nicaragua Lit Tips
Drugs: Very Strict
Rideshare options: Aventon (Apple, Android) Ray Nicaragua
 (Apple, Android)

Visa: 90 days visa free for most nationalities
Best Months: November – May

Drinking Age: 18

Best Party: Sunday Funday

General USD Conversion: $1 = 35 Córdoba
Low Monthly Budget: ~ $500/mo
Language: Spanish

Tap Water: Not Drinkable
Outlets: Types A & B
Safety Level: Fairly Safe
Party Ranking: 4 Stars
All Nicaragua Articles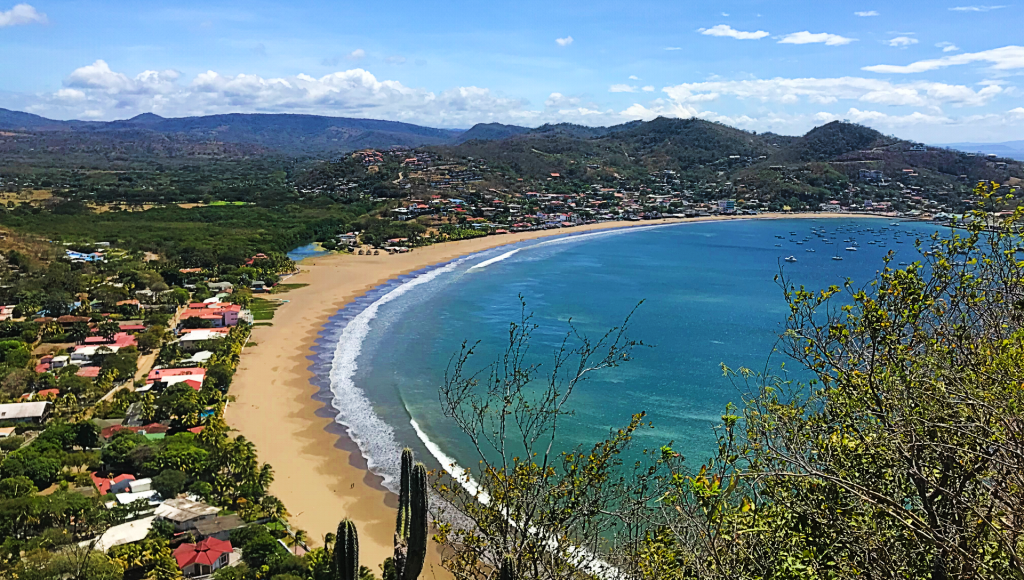 San Juan del Sur is sure to satisfy all of your partying, surfing, and Canadian cuisine desires. With cheap alcohol, many incredible beaches to test your surf skills on, this town will not disappoint. Oddly enough, it's a huge destination for Canadians and there are several Canadian-owned businesses. Which is surprising since I'm Canadian and I had no idea this place existed, but I'm glad I do now. Who knows, maybe it'll be the first town to get a Nat Lit hostel?
Be cautious, this city is addicting. You may never leave.
Sunday Funday
This is the party to check out while bumming around San Juan. Every Sunday every backpacker in the radius comes to Sunday Funday to party from noon to midnight. It's a "pool" crawl that goes to four different destinations in total with transportation and a shirt included. Here's a full article on the experience.
Hostel Events – Follow the Crowd
Every night there is some kind of event going on in the town. Whether it's beer pong tournaments to win Sunday Funday tickets or beach bonfires (which also includes beer pong). There is a party around every corner. After doing whatever event the evening has to offer, the masses head to a random club for the remainder of the evening. Honestly, I don't remember any of the names of the clubs, just follow the crowd! Pachamama Hostel is the best place to get started on any night. As the main party hostel (and host of Sunday Funday) you'll meet everyone you need here.
Book in advance! Especially around the weekend. Pachamama guests get discounted Sunday Funday tickets as long as you stay a minimum of three nights. Honestly, once you come here, you won't want to leave. It is just too much drunken fun.
Be warned, this hostel is a bit farther from the center of San Juan, which doesn't mean too much since the town is like a 10-minute walk across, but still just keep that in mind. As expected, this place is great for partying and surfing, just like any good hostel in the area.
This hostel also happens to be a little farther than the city center but in the opposite direction. It has a great view, a pool, and daily hostel events. Compared to the other two, it is slightly tamer, but nevertheless is a great place to meet people before heading out for the night!
Surf & Drink
Other than a viewpoint next to a statue of Jesus, the main reason you come to San Juan is to party all night and surf all day. Oh and to have a Canadian Caesar because they just happen to be the best drink on the planet and are very difficult to find outside of Canada.
There aren't really any unique scams in the area, just the usual tourist traps that you've come across hundreds of times. Let's just review some of them for fun!
The Sickly Mother
Tourists are approached by women on the streets asking for their "sick children" medication. Politely decline.
Beggars
Don't accept any street requests for money (such as to move back to their hometown, or to support their family in dire need).
Scammy Tours
Beware of scammy tour operators. Read online reviews to ensure that the operator is trustworthy. Better yet, ask your hostel!
Identification Request
If someone asks for your passport or another identity document, request that they show you their police identification before giving anything to them. I've read that a Canadian passport can sell for $10,000!
Vehicle Rental
Avoid being scammed or paying a hidden charge when you rent ATVs and motorbikes. We advise you to read all documentation before signing the contract.
Articles on San Juan del Sur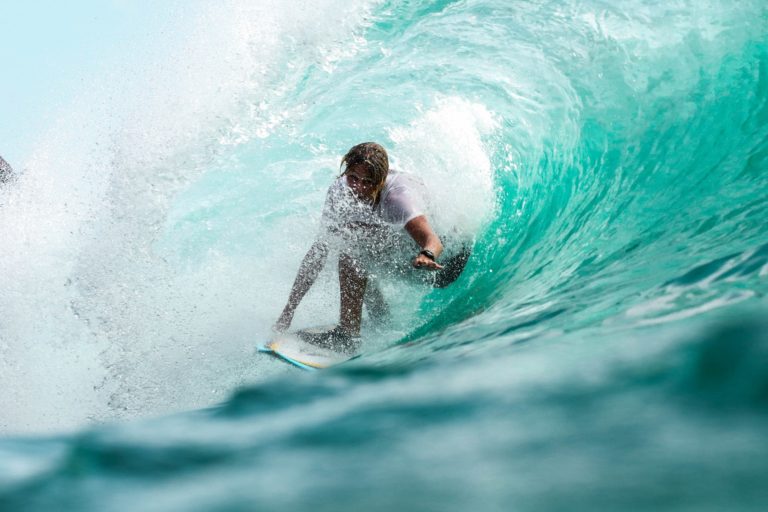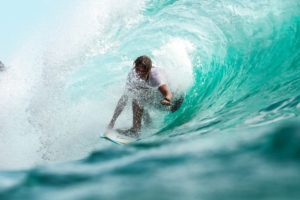 Surfers come far and wide to experience the waves of San Juan del Sur. There…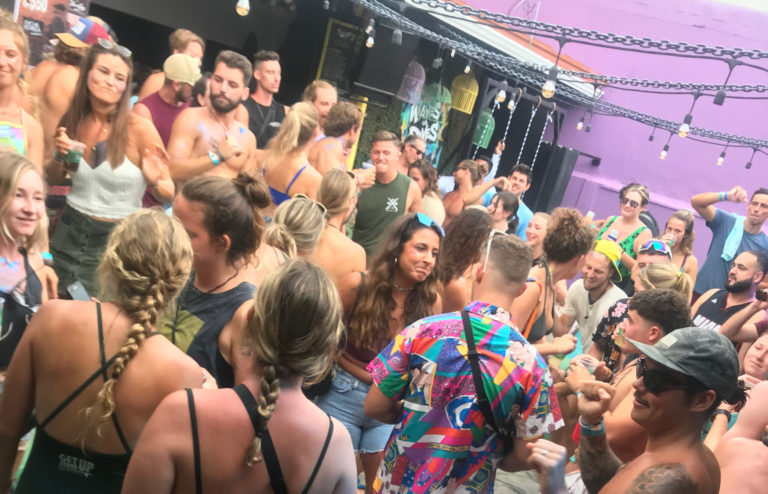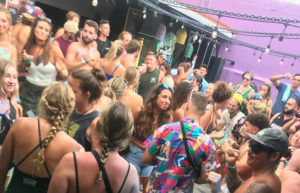 Do you like partying? Yes, you do. Do you like pools? Obviously. Do you like…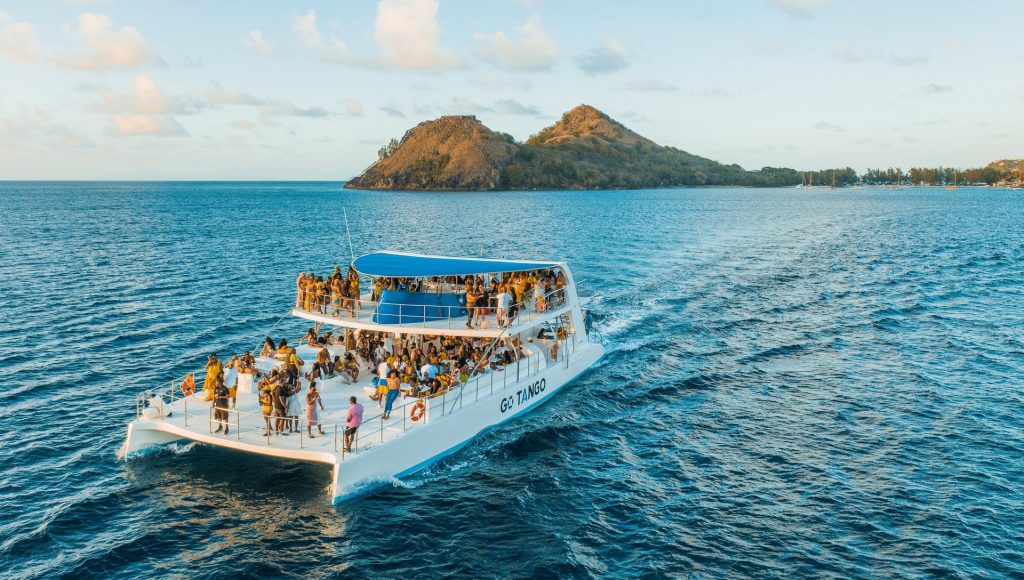 If you're in Granada, you must've heard about the legendary weekly Treehouse Rave (<– That's an entire article just about this party). It's something that people come from everywhere in Central America to attend. The Treehouse Hostel hosts a massive rave in their literal treehouse every Friday, and every time it is an absolute blast. Round trip transportation from Granada and a shirt come with a low entry fee of $20. You also get a discount if you are already staying at the hostel. The views from this hostel are uncomparable and I really recommend taking the early shuttle to get the sunset. Also, don't forget to bring some extra cash for a tattoo and some hidden liquid acid that may or may not be behind the bar. Don't tell them we told you…
Booze Cruise
Whodda thought Granada would be such a great place to get hammered? I sure didn't when I came to what-I-thought-was-a-sleepy-town. Every Wednesday a local hostel NAMED SOMETHING I FORGET brings everyone together for an awesome booze cruise through the 365 islets and Imotepe in the background. Your $15 ticket includes 5 rum drinks, round-trip transportation, and entry onto the boat (the boat has a waterslide, jumping-off point, hot tub, bar, and floating cup holders). After the sunsets, you get on a smaller boat to party for the rest of the night on the beach. Remember to bring cash!
Selina Granada Saturdays
Looking for something to do on your Saturday night? Obviously, you are, it's Saturday after all. Go to Selina! The drinks may be a bit pricier than other places but it's the place to be on Saturdays and you're bound to meet plenty of other inebriated backpackers.
Origin Luminus Pandora
I'm going to be real with you – I don't actually know the name of this monthly rave. I only ever say the picture, paid the money and had a time. But anyways, this is a monthly rave that happens on a beautiful beach. Typically on a Saturday. Unfortunately, it is a bit pricier than our other suggestions, coming in at a whopping $35 for entry and transpo.
This is the sister hostel of the Treehouse Hostel, well more like a step-sister. It's now owned by this really kool American guy but he keeps the hype alive. This just so happens to be where the pickup is for the Treehouse hostel. So make your life easy and stay here! This hostel boasts nightly events including a great Retox Sunday pool party. I mean, not sure if you'll have time to detox but you get the idea.
This hostel is also connected to the Sandbar, which is a great place to hangout.
I mean, it's a Selina! You get what you pay for, and in this case, you get a super great hostel with AC a crazy pool, great food, and awesome drinks. It may not be the most social Selina I've been to but sometimes you need some luxury during your travels. Plus they actually have hot showers, which are basically nonexistent in Nicaragua. They have daily events and many tours to choose from. Now go on, go get your welcome drink and meet some people.
Cheap alcohol, a great booze cruise, and a delicious breakfast all for an incredibly generous Nicaraguan price. Perfect for the backpacker that what's to save a little and eat a lot!
Later on, in the activities section, this place is referenced, but you can also just stay here full time if you wanted! Who wouldn't want to hangout in a hostel in paradise? The one caveat is that you are out of town by quite a bit but they do offer shuttles to Granada. It may cause issues however if you plan on doing some of the above parties.
Masayo Volcano Night Tour
Take this night tour and go see some lava. If you don't everyone will make fun of you. Trust me. It happened to a buddy of mine. It's like the one super touristy thing to do in Granada and it's totally worth it. Have you ever seen lava before? No? Then go check some out!
Apoyo Lagoon
Take a day trip to this awesome resort, Paradiso Hostel Granada, and chill out. Go swimming in the lava-heated lake, jump off the dock, go kayaking, or just chill in a hammock. This round trip transportation day trip includes all of the facilities that the resort offers. Plus the food and drink aren't too expensive. 
You can also just stay here full time if you'd like!
Mombacho Cigars
Do you love cigars? Go check out this Canadian-owned premium cigar shop. You get to go through and see the process of how to roll one of their cigars, then you get to roll your own. And yes, you get to smoke it at the end of the tour in a fancy, chilled cigar lounge with a glass of local rum. See, you can be a cultured person too.
Chocolate Museum
I gotta add this since chocolate is the best. There's surprisingly a lot that you can do at the museum that involves chocolate, including a massage I guess? But they have a free tour that quickly goes through the process of making chocolate, and you get to try some amazing tasting chocolate alcohol. You knew there was a specific reason I added this to the list, didn't you?
Fake Tours
Unfortunately, this happens fairly often in Granada so be careful. Only take tours from trusted companies yadda yadda yadda, you've heard this all before. Book through your hostel! That's the most sage advice I can ever give you. As long as your hostel isn't scammy itself.
Picture Scam
A common scam is a local coming up to you and asking you to take their photo. If you agree, they give you their camera. Once the photoshoot is done, they then drop the camera as you are returning it and demand that you pay for the damages. If you're not 100% certain they aren't locals, refuse to take their picture.
Taxis overcharging
What a surprise, a taxi scam!
No Ubers, means you have to take taxis if you want to get anywhere. Whenever you get into a taxi in Granada, ask them to turn on a meter. You should also map your route before you enter the taxi. This will give you an idea of how long it should take. You can then ask the taxi driver to estimate how long it will take, and cross-reference that information with Google Maps or Waze on your smartphone.
Friendly ATM Helper
To help you avoid paying local bank fees, someone approaches you at the ATM cash machine in Granada. They are trying to steal your card and debit card using the card skimmer they have in their pockets. Another variation of this scam is when your ATM card stops working and they approach you to help you. When entering your pin code, make sure you cover the number pad with one hand. It's better to decline assistance at ATM machines. 
New Friends at the Bar
Two friends will start to talk and make you believe there is mutual interest. The girls will suggest that you go out for a drink, and invite you to join them at a nearby bar (which they are partners in). After a couple of drinks, you'll end up paying between 5-10 times more. The bar guards will ask you to chip in a small amount, but if you refuse to pay up, they will take you to an ATM to withdraw the cash needed to pay the bill. There are a few things that you can do to avoid being swindled by this tourist scam in Granada. You can first suggest the bar. Second, ask for the bar menu when you arrive to see the prices.
Bird Poop Scam
Granada's streets are littered with white paste. You immediately assume it is bird poop and look up to see if someone has thrown some on your shoulder. A "friendly" local offered to clean it up and then he scolded the birds for making such a mess. They not only clean up, but they also take your money. 
Scam to Guess a Game
As you walk through the city, you will see a man carrying three boxes. He has a group of people trying to guess which box the ball is in. The man gives prize money to the person who guesses correctly. The same thing happens again with another member. This commotion draws more people to see the generous street performer. An innocent bystander is then asked to guess the location of the ball. The group members quickly grab the valuables they need, while concentrating on the location of the ball.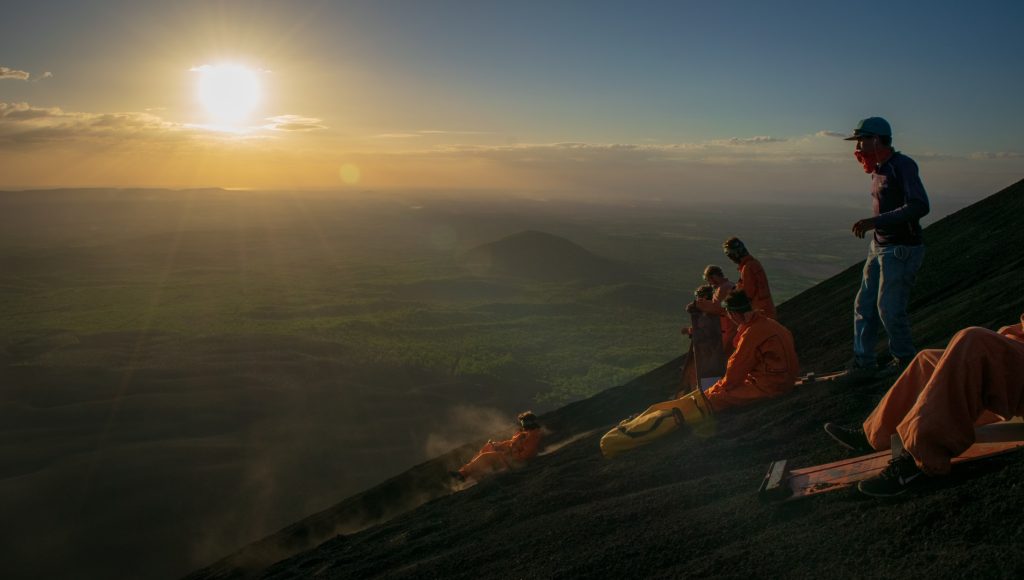 Via Via Monday Trivia Night
Honestly, not the biggest party town but going to Via Via on Monday will not disappoint. The place gets packed. Cheap booze and pool tables and backpackers as far as the eye can see. You might even win a bottle of rum if you're lucky enough to win the Trivia night!
23 Bar
Probably the most active bar for backpackers in Leon, 23 Bar is always a great place to go. 
A great party hostel in Leon that also has Volcano Day literally inside the building.
This is literally across the street from Via Via so if you're basically staying at both. Share the party, share the fun. They tend not to compete.
A nice hostel that was quite new but has a lot of potential. Be on the lookout for this hostel as I bet it will blow up once tourism comes back to Nicaragua again and the town starts to fill up. They got nightly Events!
Volcano Boarding
You know what, I'm not even going to include anything else on this list. If you're looking for something to do around Leon, just go to Volcano Day. They have all the adventures you need. Plus, they even give you a shuttle to the nearby beach so there's no reason for me to even make a separate post for that!
But the real reason we're here is for the volcano boarding. Probably the most ridiculously awesome thing you'll do in Nicaragua. Did you ever think in your entire life that you would sled/snowboard down a volcano? I had no idea it was even a thing! It is by far, the must do adventure activity in all of Nicaragua. Cerro Negro is one of two volcanos that you can board down in the entire West Hemisphere. It's a great experience for only $30. That also includes a beer, transportation, and a shirt. Plus that beach shuttle I mentioned earlier.
Flor de Caña Rum Tour 
Want to taste some world-famous rum and get a tour of the facility? Well, do I have an activity for you.
Nicaragua is well-known for its high quality, fair trade certified,  rum. It is sustainably grown, carbon-neutral, free from artificial ingredients, and distilled using 100% renewable energy.
Chicigalpa is the location of Flor de Cana's factory. It is a small community just before Chinandega and after Leon.
Climb the Roof of Leon Cathedral
I like rooftops. So even though this isn't exactly on the same level as boarding down a volcano, it's still a great thing to do for an hour. Plus it only costs around $2.
Volcano Scams
Please, just go to Volcano Day and avoid any headaches for yourself.
Other than that, just the same ol' same ol'. Be especially cautious if you're going into one of the markets. Many pickpockets roam around there.
General Nicaragua Articles