The Ultimate Guide to Surfing in Jaco, Costa Rica
Jaco is one of the go-to spots in Costa Rica for surf buffs. This place has a ton of great spots for every type of surfer out there. Plus a lot of partying! This place just so happens to be where I first learned to surf even. So take that for whatever you want.
This town tends to be less busy than other surf spots in the country and is very close to San Jose, around an hour and a half drive away. You can take a bus for as cheap as $5. Bear in mind that this is Costa Rica, so it's not the cheapest place I've ever surfed. The town is also not the prettiest thing in the world if you take that into your surfing consideration.
These surf pages tend to get girthy, so skip to what section you need:
It's a party town! Oh, you want some information about the actual waves and surfing? Okay. Well the it's surprisingly not too busy, has plenty of options, and waves for all types of skill level. Plus, it's extremely close and cheap to get to from San Jose. San Jose is the capital of Costa Rica by the way. It also happens to not be quite as expensive as other surf spots in Costa Rica, such as Tamarindo.
However, Jaco may not be the place for the most advanced surfers out there.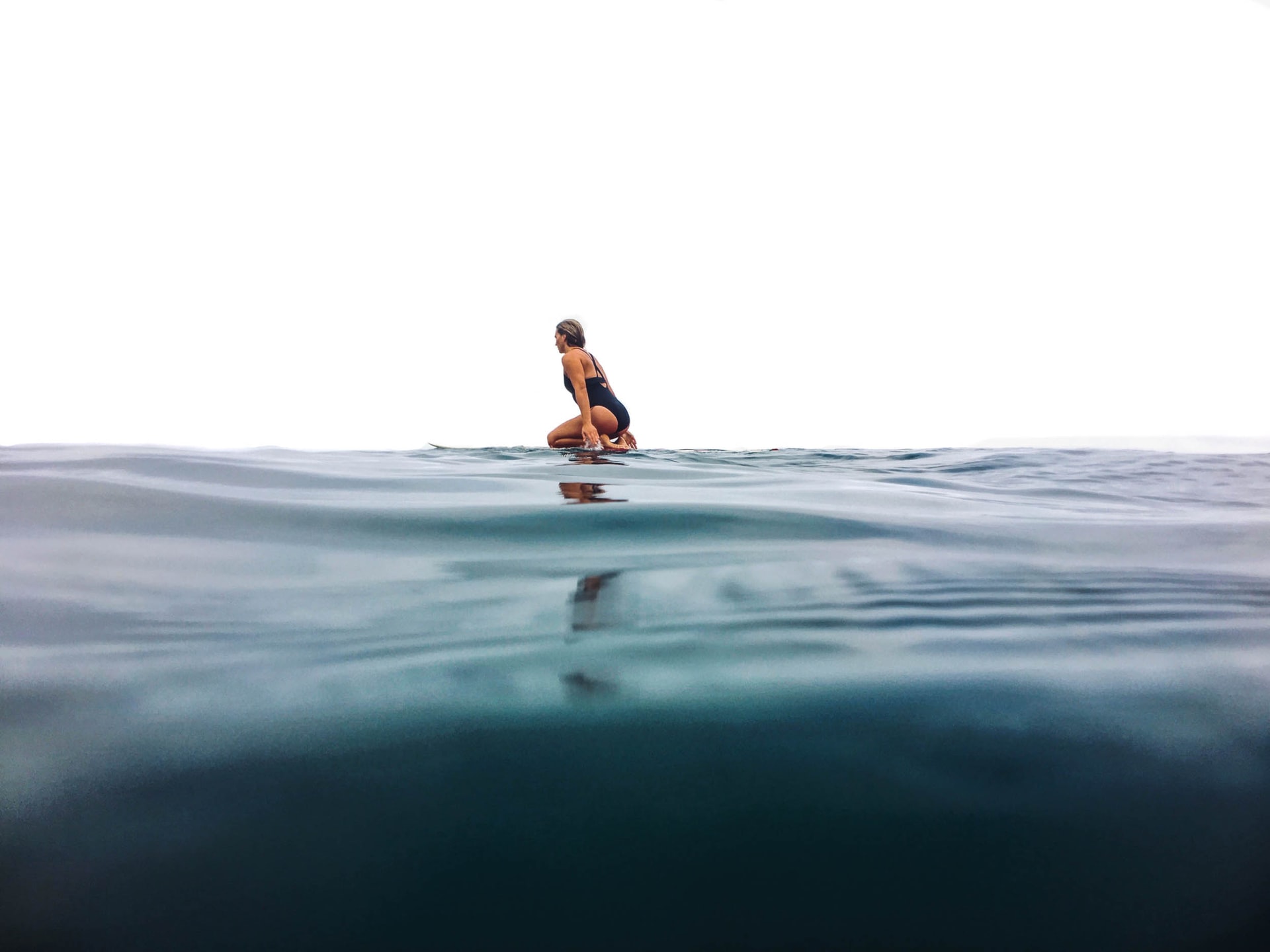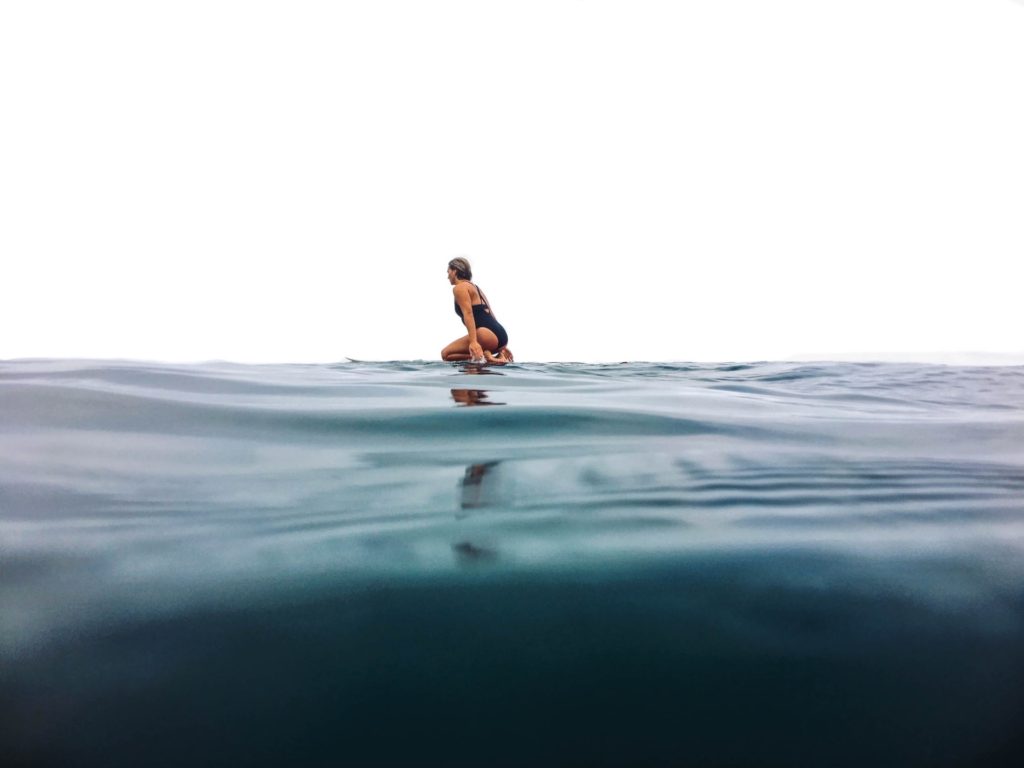 When to Go Surfing in Jaco
Now, the best time to surf in Jaco is during the rainy season which is May – November. This is when you'll find the best consistency with the waves, and also a whole lot less people on the beaches. During these months it tends to be a surfers-only town. Even though it is called the rainy season, it really isn't that bad. It's Central America, you know how it is I'm sure. Rains like crazy for 30 minutes then you're back into the blistering sun again. Plus, with less tourists = less expensive everything. I'd suggest visiting during the rainy season if you're a surfer with some experience.
Now for all of you beginners out there, come on down during the dry season! This is from December to April and coincidentally enough, is also the busiest time for tourism.
Where to Go Surfing in Jaco
There's not a crazy ton of good options super close to Jaco, so here's the two we want to highlight
Playa Jaco

0 Minutes | $0 Round Trip | Beginners – Intermediate
If you're in Jaco, you're already at this beach! Did you not notice how the names are the exact same? This 2.5 mile long surf spot is great for beginners and intermediate surfers. You'll find breaks of all different varieties to suit your surfing needs.
Playa Hermosa
10 Minutes | $5 Round Trip | Intermediate – Advanced
Do you feel like going to the best surf spot that Jaco has to offer, well you found it! A mere 10 minute Uber ride away and you're at a much better surf beach that Playa Jaco. It also happens to be an official World Surfing Reserve. A very reliable beach, however, you do have to keep an eye out for crocodiles.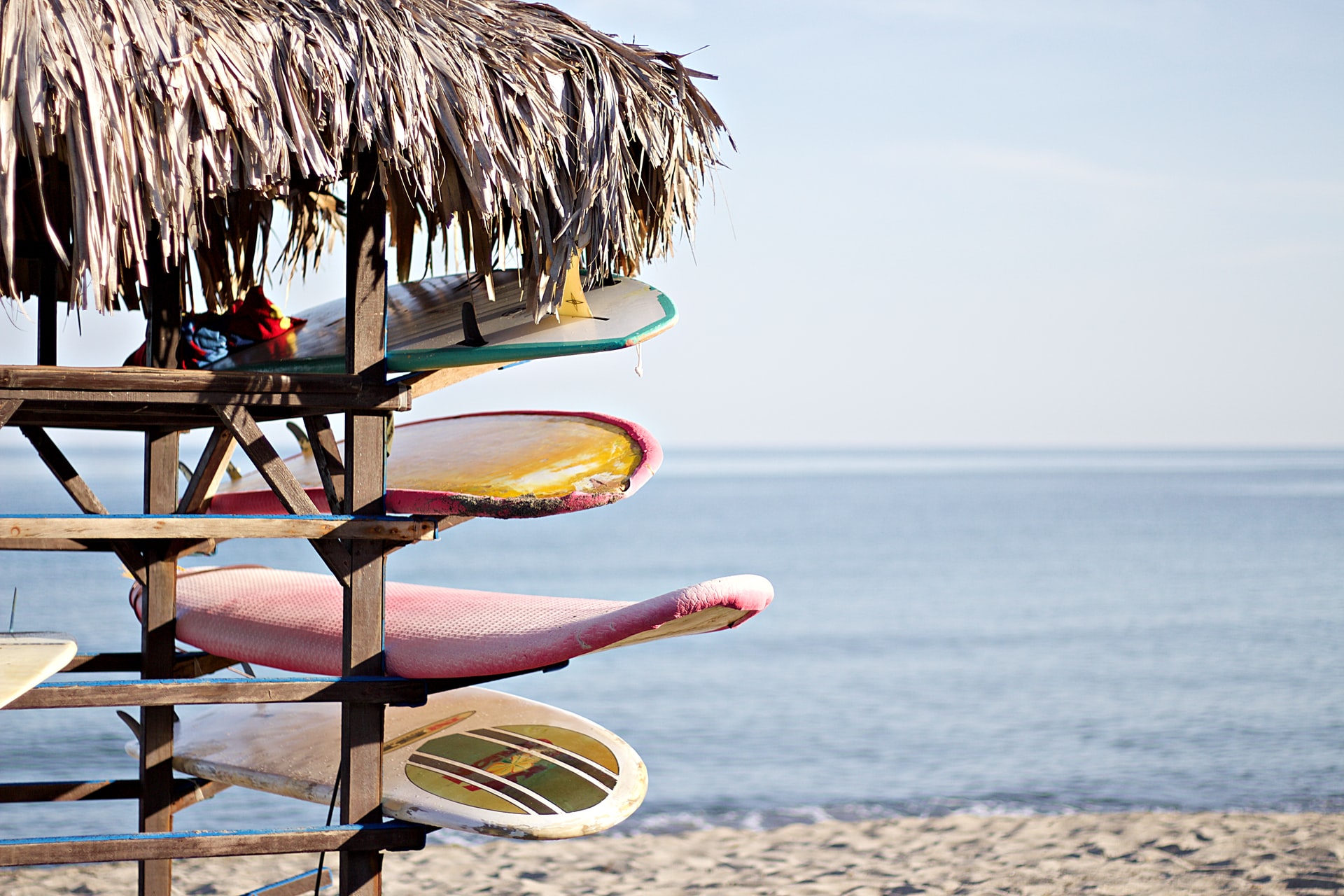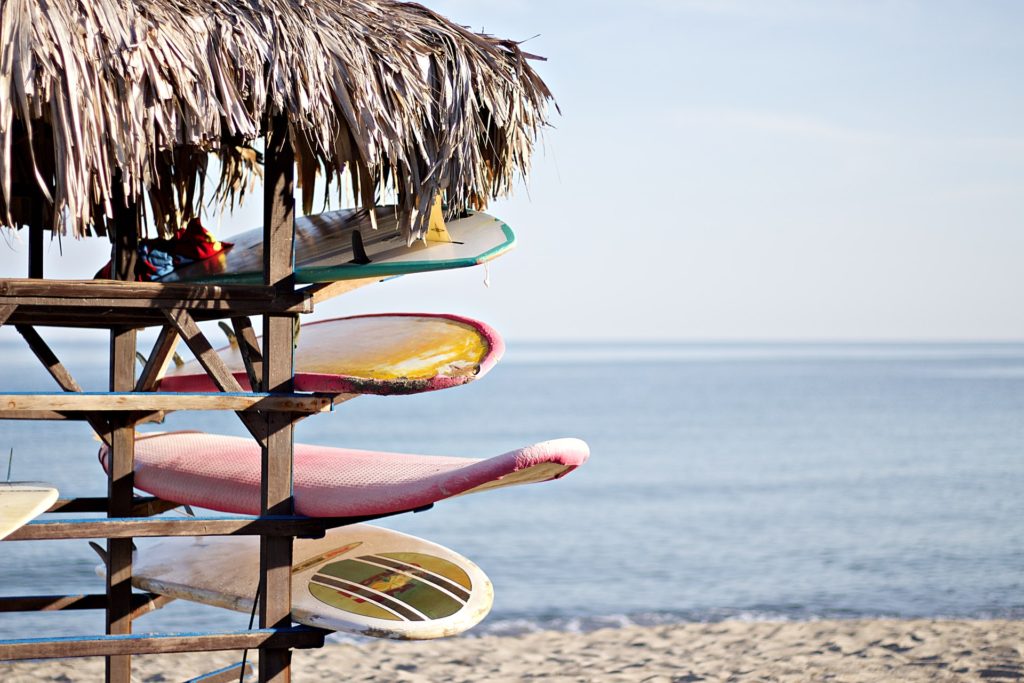 If you want to rent a board, you will be able to find a place close by to do so. I can almost guarantee that the hostel you're staying at rents surfboards or at the very least can point you in the right direction. There are so many in Jaco that there isn't exactly one we'd like to highlight on here. You'll have no problem finding one that suits your needs!
Surfboard rentals are typically $10/day.
Subscribe To Our Mailing List
Get updates and learn how to party
Everyone knows why you're in Jaco and will gladly take you to your surfing destination. Some hostels will offer shuttles to nearby beaches or you can grab a cab off the street who knows how to handle transporting a surfboard. Uber is also an option in Costa Rica, and Jaco, but not all of them will be able to get your surfboard from point A to point B.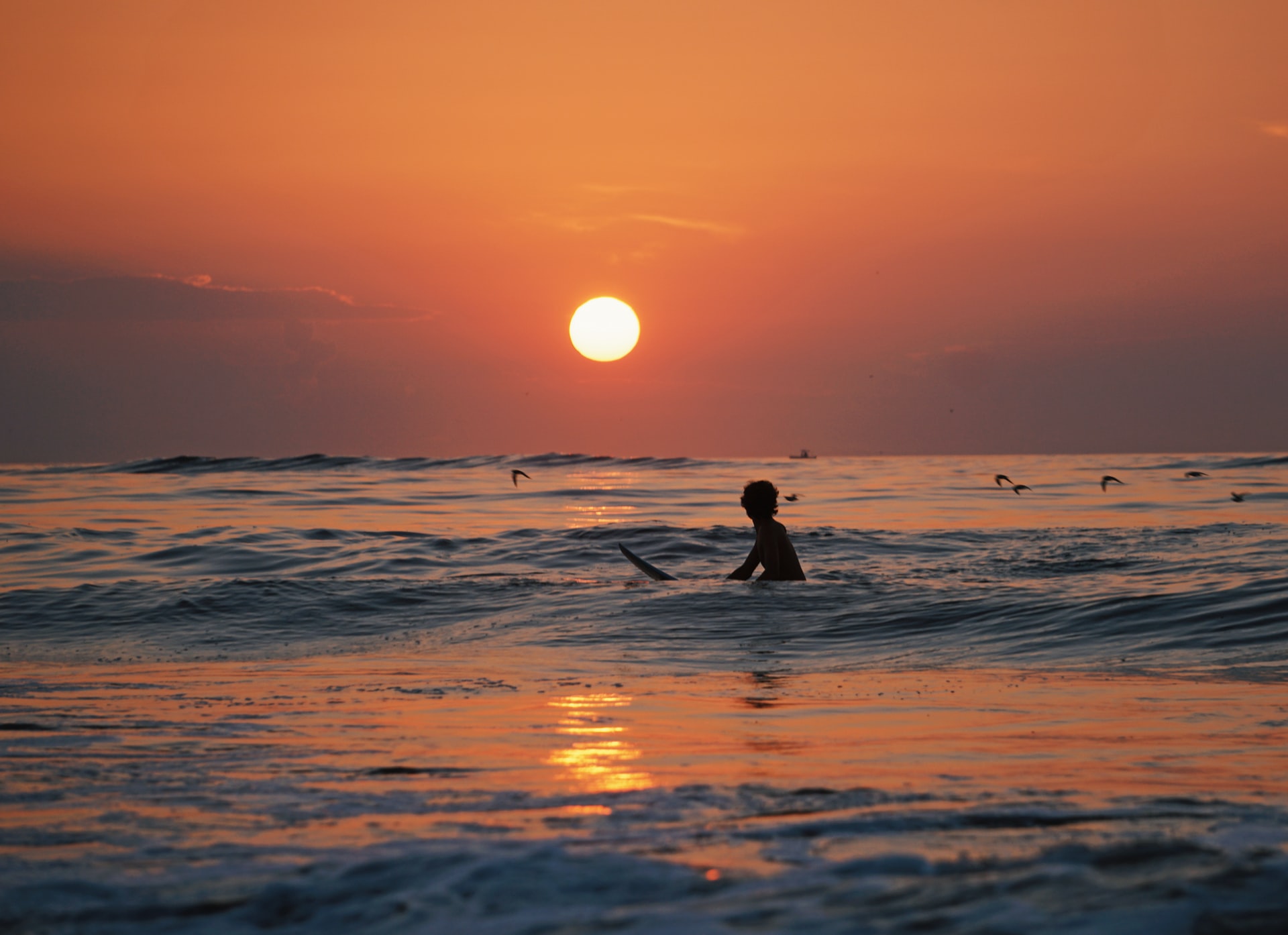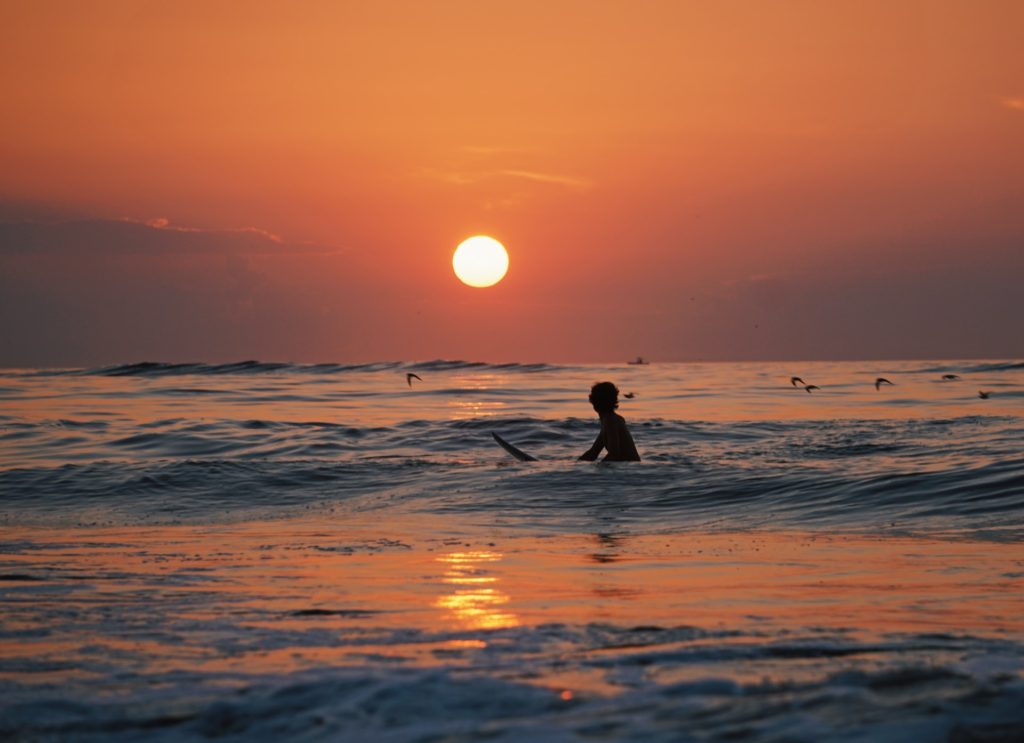 Most hostels or local surf shops will offer lessons. Lessons are quite pricey but you get some great advice and some surf time to test out your skills. You'll be looking to spend about $40 for a 2 hour group lesson. This lesson will include an hour of theory and practice boarding on land, and then play time in the ocean.
If you really want to learn how to surf, we always suggest doing a Surf Camp. It's always the best way to really get into surfing. Of course, they are more expensive overall, however. Here are a couple that we suggest:
There's plenty of Surf Camps that you can find in San Juan del Sur. These camps are typically 5 – 10 days long and include your accommodations, lessons, food (sometimes), gear rental, and transportation.
The best part of the camp in my opinion is that you'll be stuck with a bunch of other backpackers also learning to surf. You get to grow your skill together and make new friends. Sound cheesy but it's a great experience. Learning with other like-minded people will help push your skills further. Plus you can get drunk with them and go wild during Sunday Funday (I had to make this National Litographic worthy somehow).
Of course, these will set you back way more depending on which camp you end up choosing. Here's a few for you to look at:
3 Day Surf Camp in Jaco – 3 Days | $700
Daily surf
Video analysis
2 nights accommodation
AC, hot water, mini-fridge, safe, and coffee maker
3 healthy meals per day
Concierge service
All-Inclusive 7 Night Surf and Adventure Holiday in Jaco – 8 Days | $3,450
Daily yoga
2 massage treatments and 2 breathing technique sessions
5 days of surfing (Wednesday is day off) including all equipment
2 off-site Costa Rican excursions (Zipline, ATV, Jet Ski, etc. on Wednesday)
Videography services, and daily video analysis
6 breakfast, 5 lunch, and 5 dinner
Transfers to/from the airport
7 nights accommodation
We love to hear any and all insights about your travels. Did the information we provide you completely screw you over? That's funny, tell us all about it! Who knows, maybe we'll even update this article a bit with the new information.
Subscribe To Our Mailing List
Get updates and learn how to party