Is Costa Rica Safe For Backpackers?
So you're thinking to yourself, "I'm a backpacker and I would love to go to Costa Rica, but is it safe for me, as someone who's going with a group of friends? Oh, wait. I forgot that I'm going alone, is it still safe for me? Oh no, I also forgot that I'm a solo female, still safe???" Well don't worry, I'm here to answer all of those questions marks. 
When you're drunk on the side of a volcano, do you really want to be wondering if you're about to be kidnapped? Or would you rather be focused on finding that howler monkey again that lead you to the preverbal volcano side in the first place? Well, I'm here to tell you that you should just focus on hunting down that monkey and getting some answers, cause Costa Rica is a safe country.
Well, I mean, if you're drunk wandering through the jungle by yourself in the middle of the night that's kind of on you, not the country. Anywho, for everything else related to Costa Rica, check out our Costa Rica Country Page. For more information on safety, read on:
Phew, I think I hit my word quota for the intro paragraph.
Quick Disclaimer:
For those of you who are wondering what the case is with bringing kids, we focus on partying backpackers so this might not be the right article for you. Unless you want to show your kids how to live a fun and awesome life. Up to you.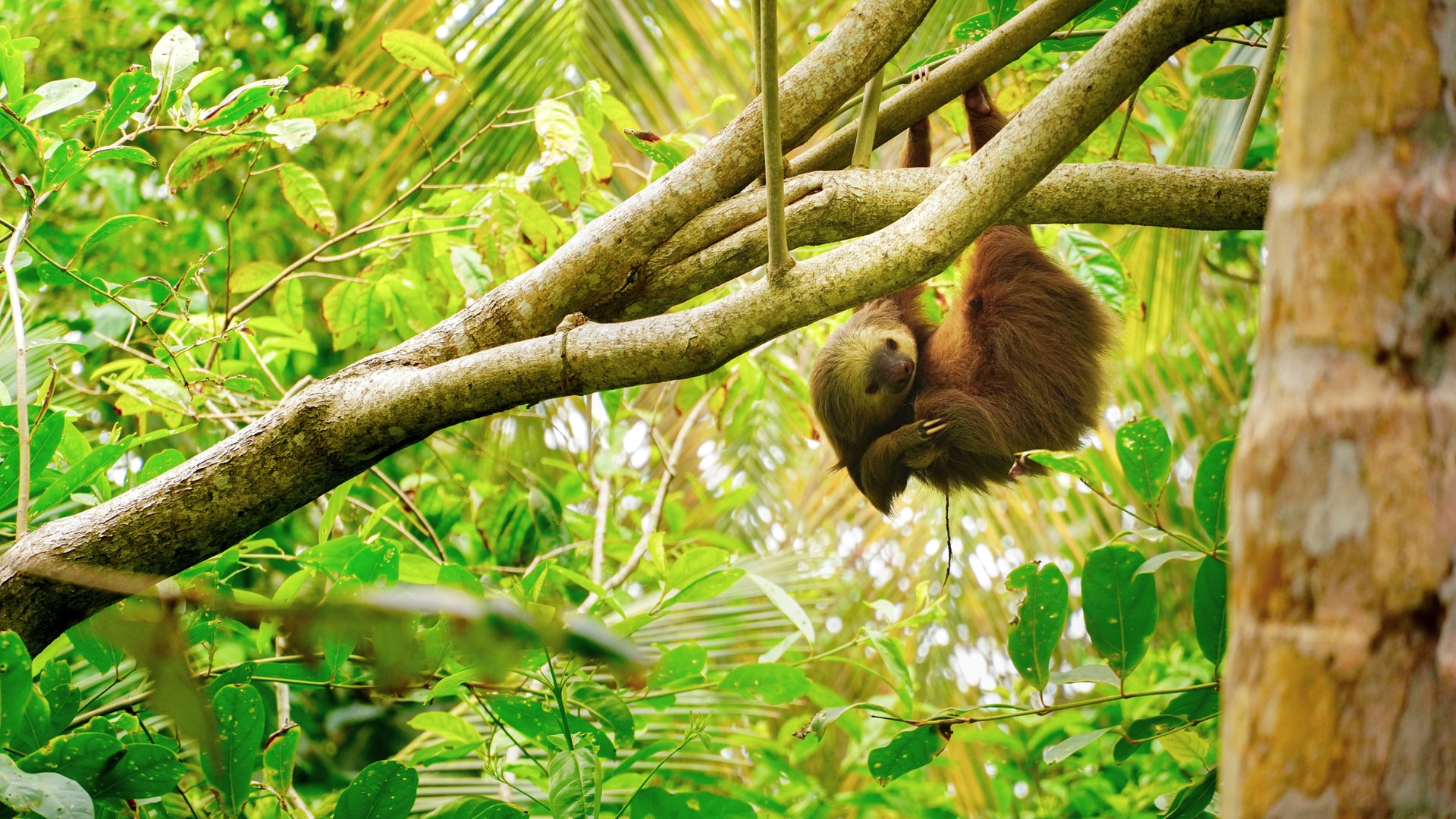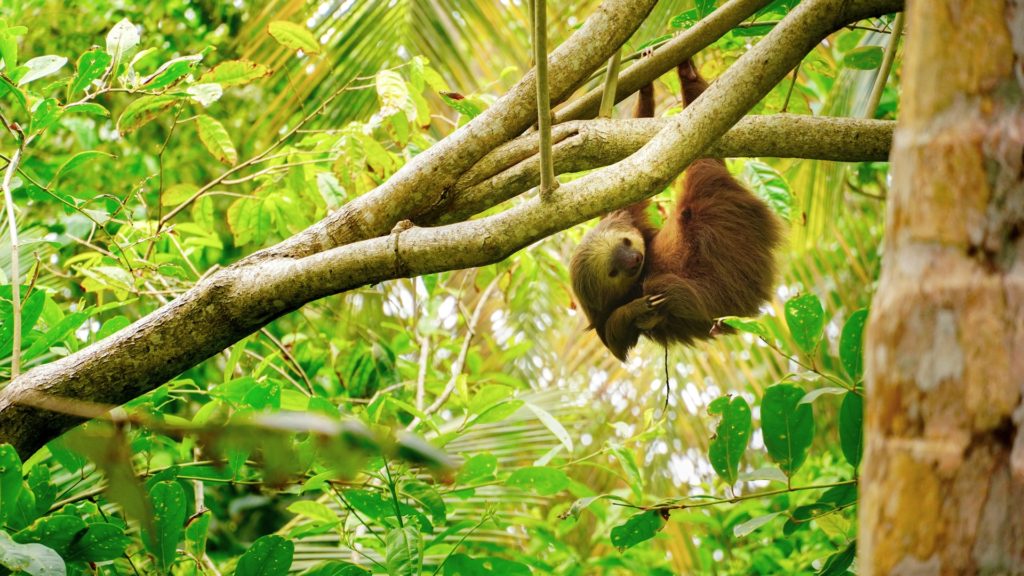 How Safe Is Costa Rica For Backpackers
Costa Rica is basically the tourist capital of Central America. Their economy thrives on foreigners coming in and spending their cold hard 1's and 0's (cause boo cash). With that in mind, why would they make it difficult or scary for people to experience their country? That wouldn't make much sense. Costa Rica is a very safe country for backpackers because Costa Rica depends on backpackers for survival. Everyone knows it too.
Of course, you should always keep your guard up in crowded spaces and try not to participate in too many drug busts but that kind of goes without saying at this point. There are also always going to be sketchy areas of every country, so don't go taunting your extreme backpacker wealth everywhere you go. I'm sure all of this is true even in your homeland, so treat Costa Rica the same even though it is a safe country for tourists.
Costa Rica has plenty of options for great hostels, Uber is widely used and extremely cheap like ungodly cheap, and buses are easy to use and frequent. Getting into the country is generally easy. Everything is easy. Costa Rica is an easy and safe country from a backpacker's standpoint. They cater to us so much. Honestly, the fact that it is so easy to navigate and traverse can be a turnoff to some of the more experienced backpackers, it sort of takes the adventure out of it.
But it does have some wicked surfing.
The Safest Places in Costa Rica
I'll be honest with you, dear reader, I was one of those people that kind of got turned off of the country due to the lack of adventure and how much hand-holding it felt like there was, so I ended up not staying and seeing everything I originally planned to. Maybe I'll come back on my honeymoon and buff up this article afterwards… So I guess never expect this article to get buffed up. 
Here's everything you need to know anyways.
La Fortuna
This is my favourite city I visited, and surprisingly enough, there isn't much partying to be had here. I mean, I did have a drunken 40-year-old Irish man tell me a story about getting locked in a house with a local prostitute and he had to buy the prostitute's father some crack which caused enough of a distraction for him to sneak out the 2nd-floor window and shimmy down a drainage pipe, but I mean, that can happen anywhere. This Irish man did that in San Jose by the way, not La Fortuna. Get enough Chili Guaro in someone and they'll tell you anything.
Side Note: Chili Guaro is a fantastic drink that is all over Costa Rica. For all you non-Canadian National Litographers out there, this is basically what a Caesar tastes like. Caesars are the best.
Wow, I got a little sidetracked so I'll make this quick. La Fortuna has plenty of adventure (caving, rafting, quading, Tarzan swings, ziplines, etc.) and the most picturesque volcano I've ever laid eyes on. Like straight up. Looks like it's from a video game or something with how well it's placed and how perfect it looks.
Jaco
Couldn't be a list if I didn't mention at least one chill surf party town. This place is located on the Pacific side of the country, only about an hour and a half away from the capital city, San Jose. It's the perfect getaway for those looking for warm weather, surf, and booze.
Some suggest not going on the beach after sunset as some thieves might thrive there at night, but I never ran into any during my time here.
Puerto Viejo
Why stop at one chill surf party town when I can have two? This one is basically the same as Jaco but on the Caribbean side and therefore has more of a Jamaican, rasta vibe to it. There have been reports of muggings if you choose to walk down the non-lit road that goes past the town at night, so maybe don't do that. Take a cab if you gotta.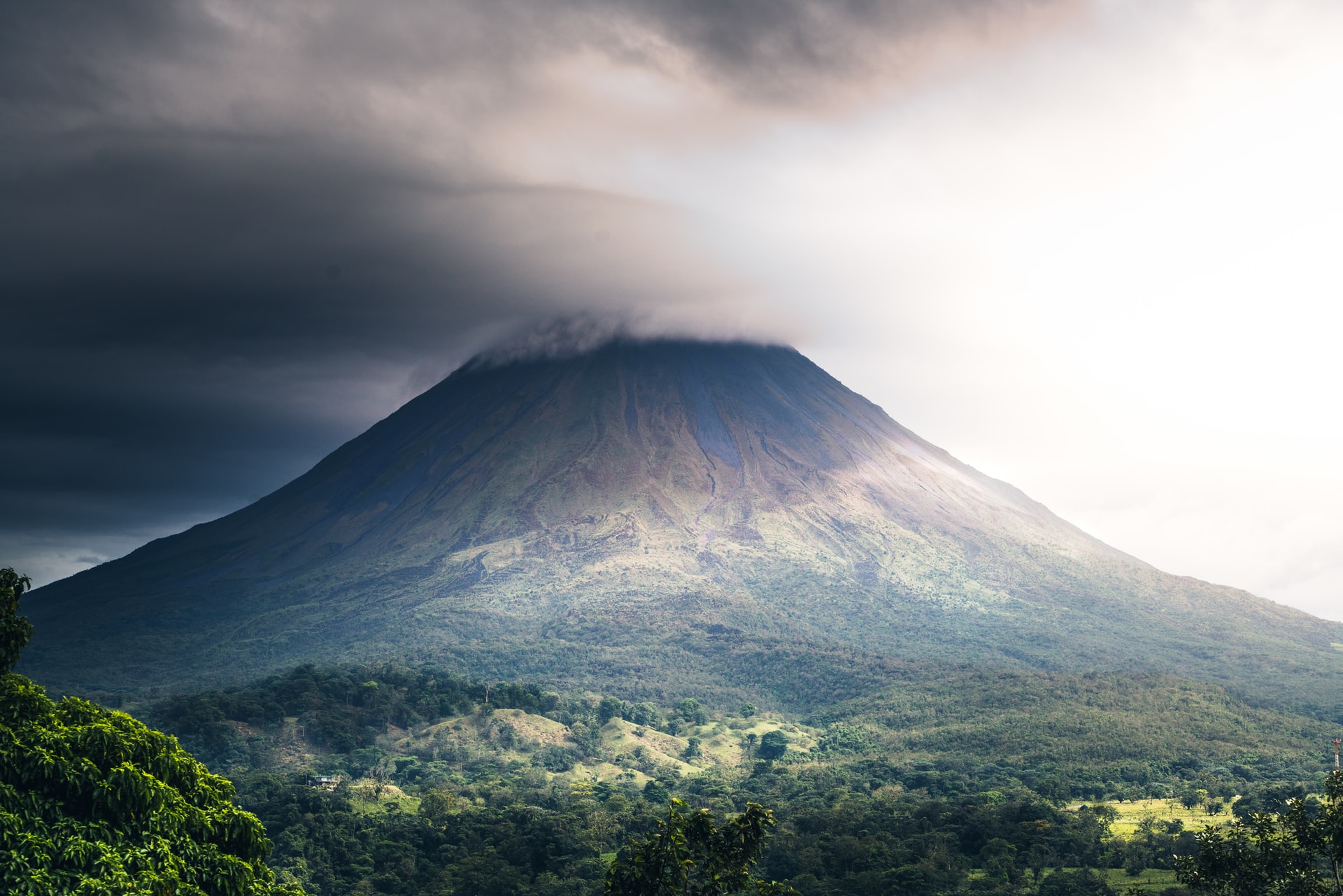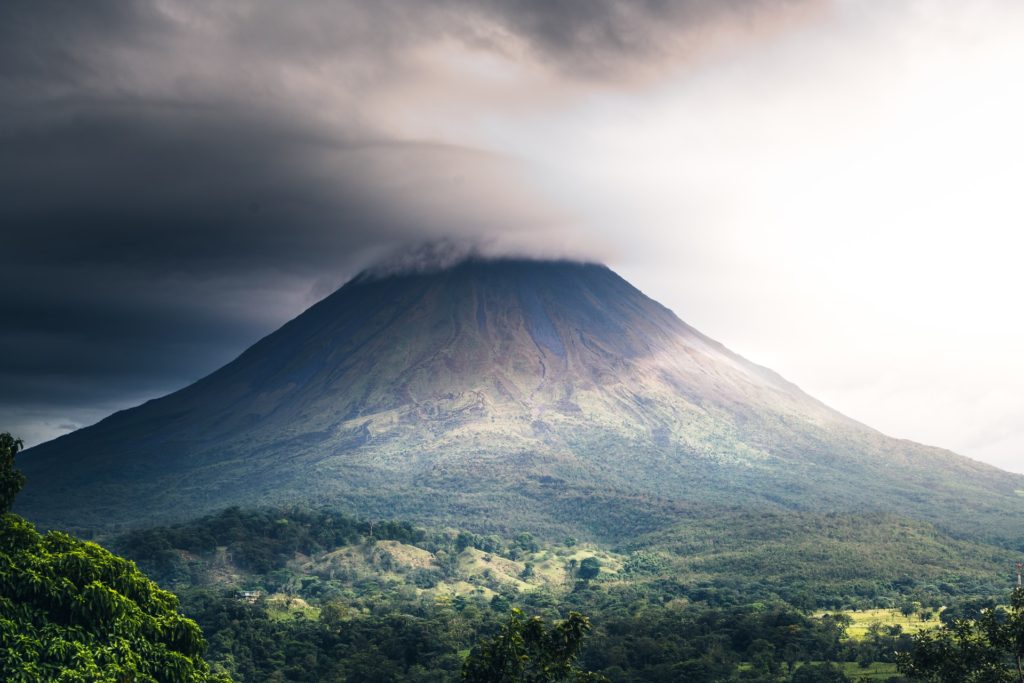 The Most Dangerous Place in Costa Rica
Unfortunately, Costa Rica suffers from the capital city being a scary place trope. This is a shame cause I did enjoy my time in that city. 
San Jose
Most of the places you'll want to go to in San Jose are safe. There are just a few spots that become sketchy, especially at night. You should never go around by yourself at night in this city. Good thing Uber is abundant and cheap. I've never actually taken a taxi in this city, and I have heard some not-so-great things so stick with Uber when possible.
One notable area is the main bus station. This terminal is right smack dab in the middle of a sketchy spot.
Honourable Mentions
Is It Safe to Travel Solo?
I would go as far as to say that if you're a first-timer in terms of backpacking, and you really want to check out Central America, Costa Rica is the perfect starting ground for you to start learning the ropes of backpacking solo. For all those who are more experienced out there, Costa Rica is a breeze. Again, this country is built on tourism so the more convenient everything is for travellers, the more money potential they have.
So yes, Costa Rica is safe to travel solo as a backpacker. It's a great option for those of you out there looking to get started in the world of solo travel. 
Subscribe To Our Mailing List
Get updates and learn how to party
As I always do with this section, here is what it's like travelling from a solo female's perspective:
Costa Rica is one of the BEST possible destinations for women traveling alone for the first time ever. And it's my top recommendation in Latin America for first-time international travelers.
What makes Costa Rica a great destination for first-timers? The whole country is outfitted for tourism with excellent infrastructure at a variety of price points. Every tourism spot has tons of day trips and activities that you can join as a solo traveller. English is spoken extensively. There is a large expat community and it's easy to find connections.
But more importantly than that, Costa Rica makes it easy. All you need to do is book flights and accommodation, and fill your days in with cool tours and activities.
This is a significant difference from other countries in Central America. Guatemala and Nicaragua are wonderful places to visit, but they involve rougher travel and I think they're more enjoyable if you have more solo travel experience.
Costa Rica has been in the tourism business forever — and as a result, they're great for everyone. Costa Rica is great for families. Costa Rica is great for honeymooners. Costa Rica is great for retirees. Costa Rica is great for vegetarians, vegans, and gluten-free folks. And Costa Rica is fantastic for solo female travellers.
That's just a snippet! If you want more insight into the life of a solo female backpacker and Costa Rica, be sure to check out the full article by Adventurous Kate.
Is The Transportation Safe In Costa Rica?
Uber, Uber, Uber. As I've already mentioned a lot in this article, Uber is abundant in Costa Rica and very cheap. I highly suggest using it as often as you can.
I never had to use a taxi when I was there, and most people I spoke to used Ubers as well so unfortunately, I don't really have much information about them. I'd imagine it's the usual ol' spiel though; make sure they're legit, get the meter running, don't pick up anyone else, keep an eye on your luggage, etc.
For getting around the country, using the bus system is your best bet. It's cheap and fairly easy to navigate. San Jose is definitely the base camp for most travel throughout the country, so don't be surprised if you find yourself having to go there on more than one occasion. I found the buses to be quite safe and didn't experience anything sketchy.
Otherwise, you can do private shuttles if you're willing to pay the extra price. These are easy to find through your hostel. One company I used quite a bit when I was in Central America was Caribe Shuttles. They offer plenty of routes and are very easy to use and reliable. They're extremely useful when going across into Nicaragua or Panama, as they provide transportation once you're on the other side of the border as well.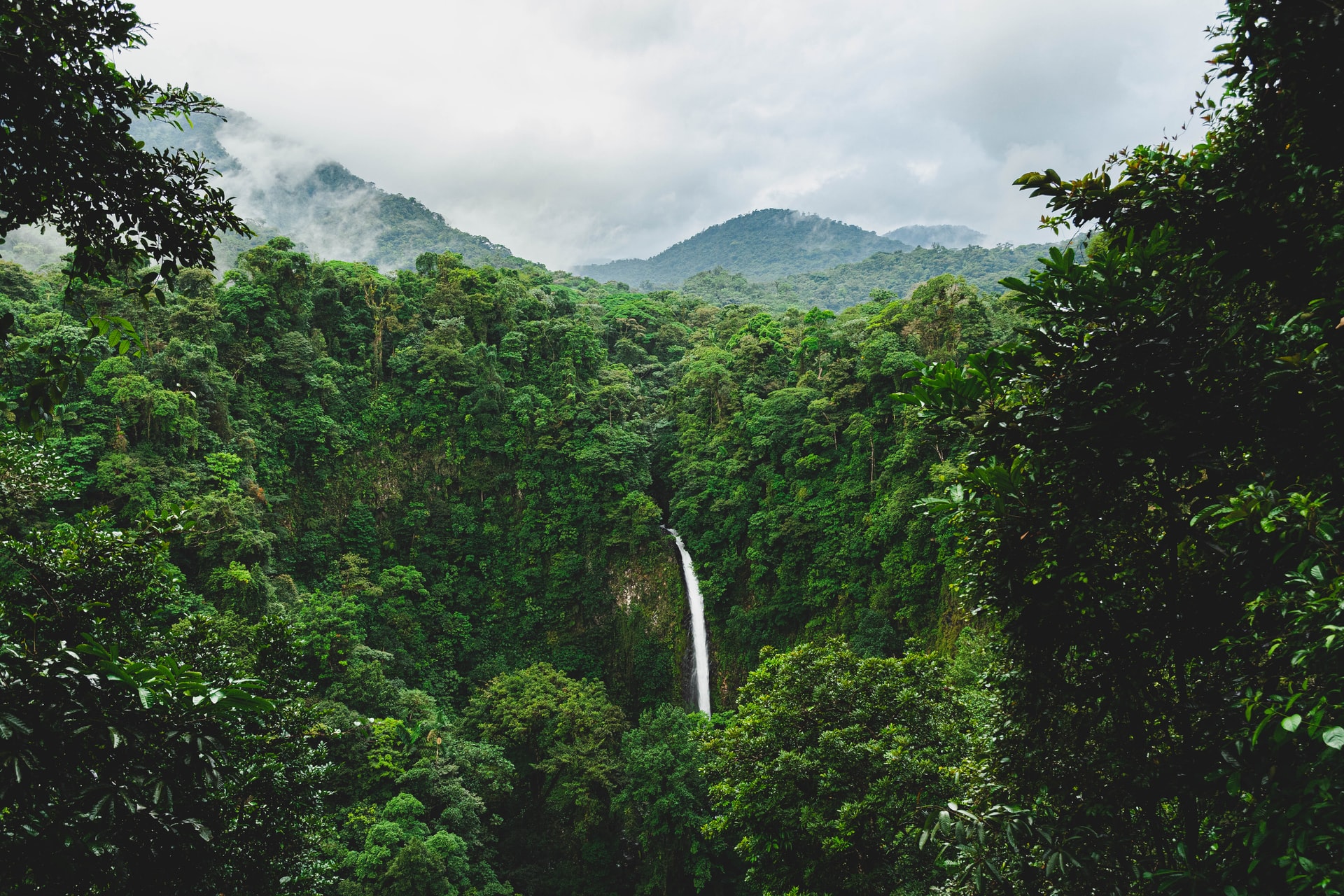 Third time's a charm. A copy-paste of a copy-paste? I'm all for redundant-jokeception. I might just do this until we find a sponsor.
Re: Is Panama Safe For Backpackers?
You know what, I'm going to make the exact same joke as last time. Like, a literal copy-paste:
Re: Is Nicaragua Safe For Backpackers?
It's time for a plug! Just kidding, we don't have any sponsors or affiliates. But when we do it'll go here…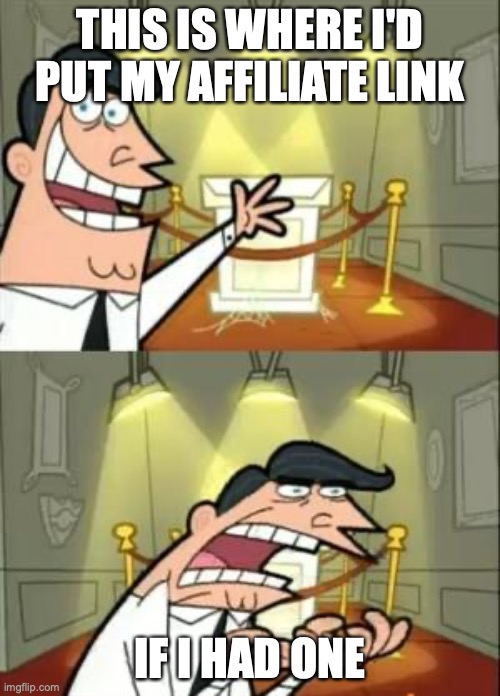 I'm sure you know who we'd be pumping anyways.
We joke but travel insurance is super important and I highly recommend you get some. Especially if you're a drunk partier like us, trust me…
Costa Rica Safety In Review & Tips
Safety is the name of the game when it comes to Costa Rica. My bet is that you won't get much better anywhere else in Central America. Without further ado, here's the section everyone will skip to:
Costa Rica is the best safety you're going to get in Central America
But still be wary of pickpockets and dark alleys
 Keep a close eye on your belonging in crowded places such as buses and markets
Stay at hostels with good reviews and lockers
Be careful where you exchange money
Don't try to fend off a mugger/thief
Get a SIM card!
Limit being outside at night by yourself
Be wary of scams
Use reputable tour companies
Solo female? You should just read the whole section for that
FYI, if you've been reading all of the articles in this Safety in Central America series, then most of these tips will already sound familiar.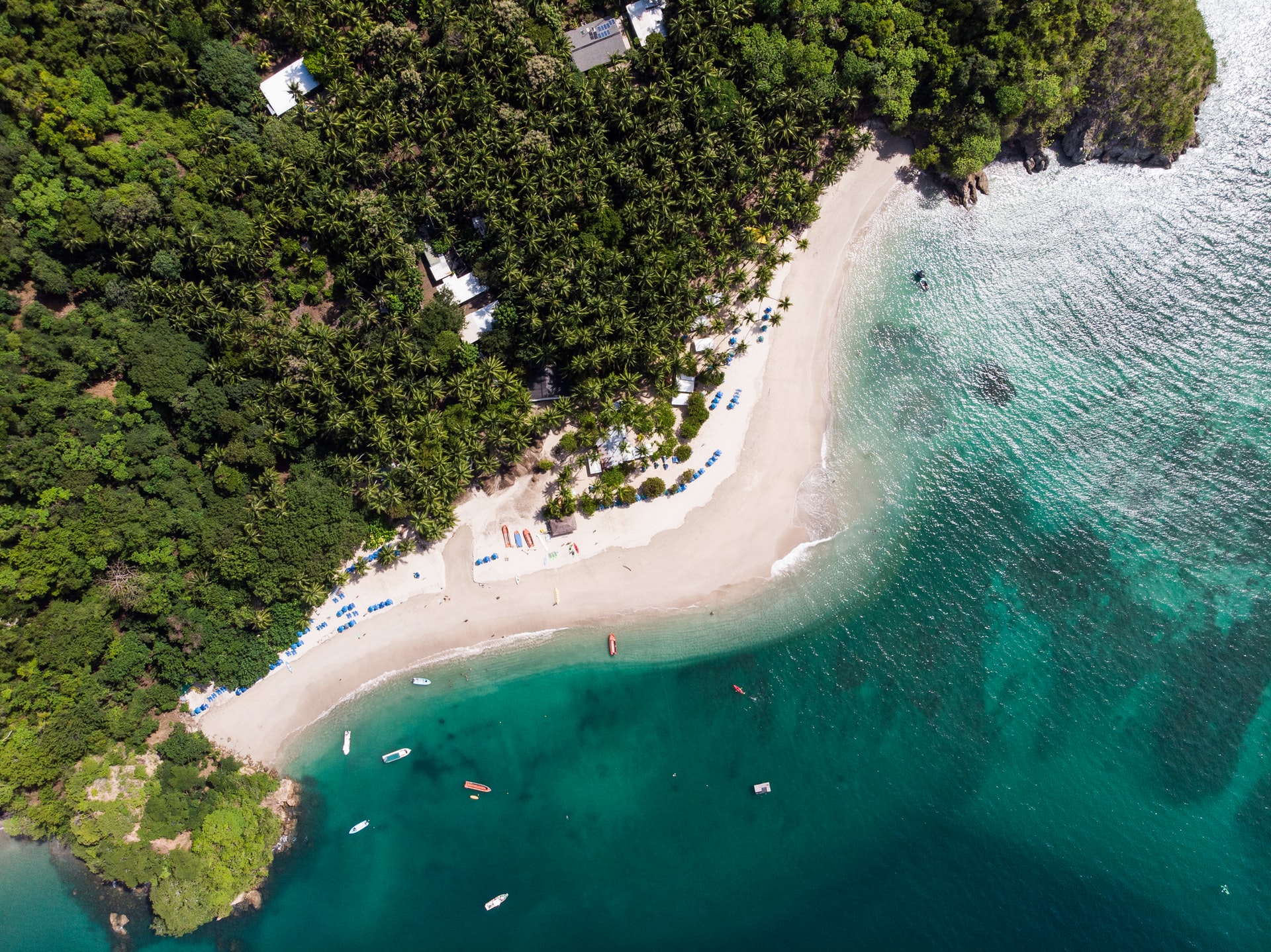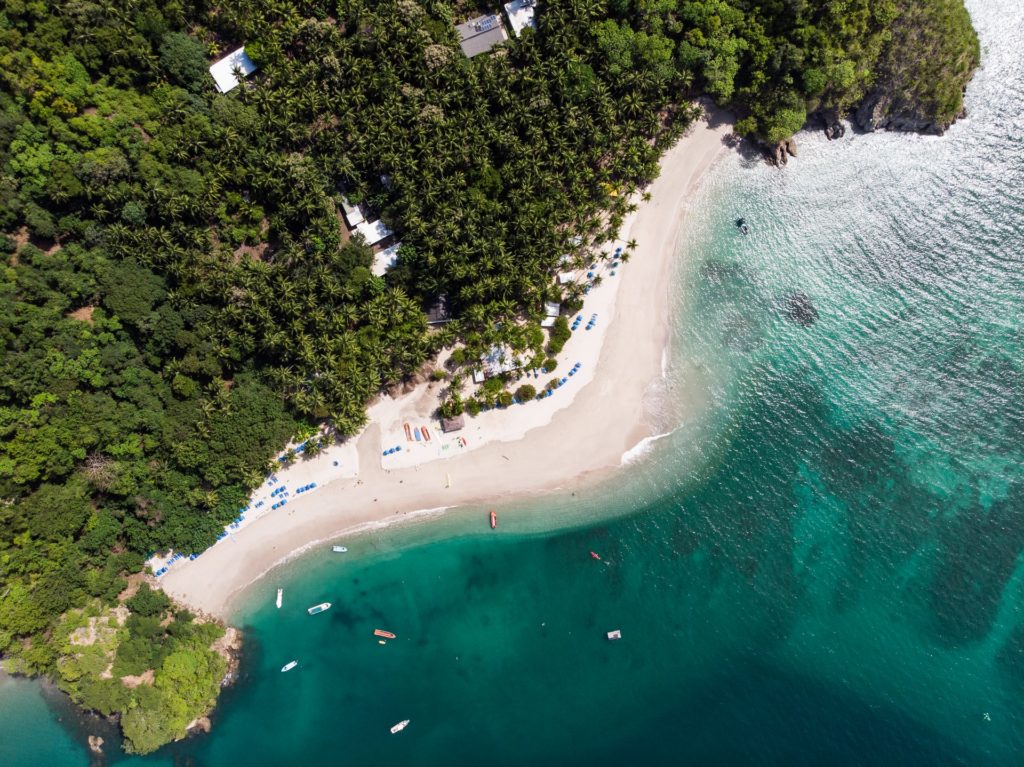 Costa Rica is pretty much backpacking on easy mode, so I hope you did survive. This is a great place to test out your solo backpacking skills and for first-time group backpackers. You'll have all the luxuries required to make your experience smooth and relatively problem-free.
However, if things have changed and now Costa Rica is backpacking on super hardcore legendary mode, please let us know.
Subscribe To Our Mailing List
Get updates and learn how to party