Partying in Bocas del Toro, Panama
When you are planning your trip to Panama, you will want to take advantage of its pristine beaches, rain forests, and massive parties. What other place to experience all three other than Bocas del Toro? One of my favorite party places I've ever visited. It is a great place to go if you want to experience a unique tropical vacation and have a blast while doing so. The main hub of the island is Bocas Town, which has many hotels, hostels, restaurants, and shopping…. and parties. Muchos fiestas.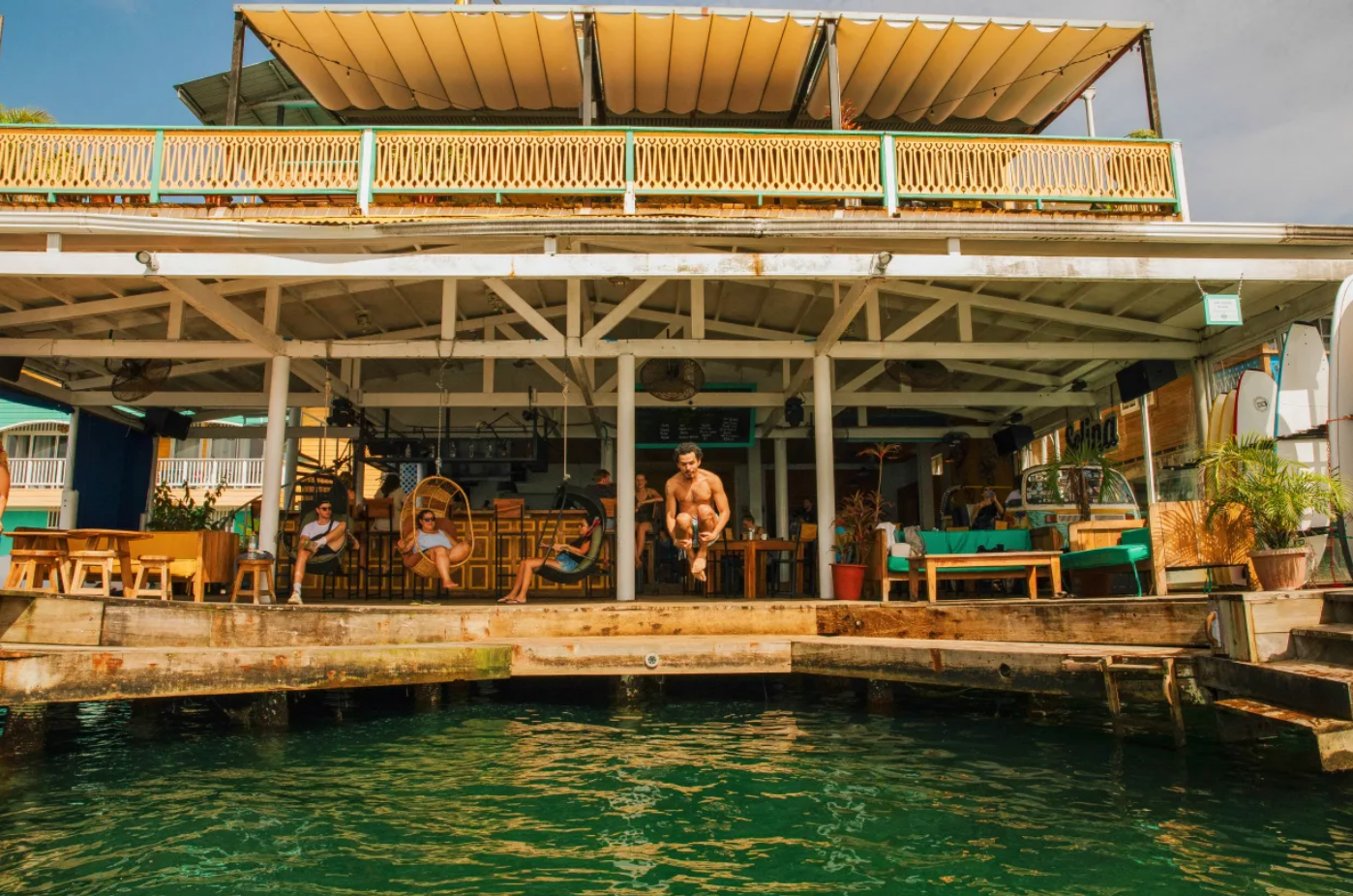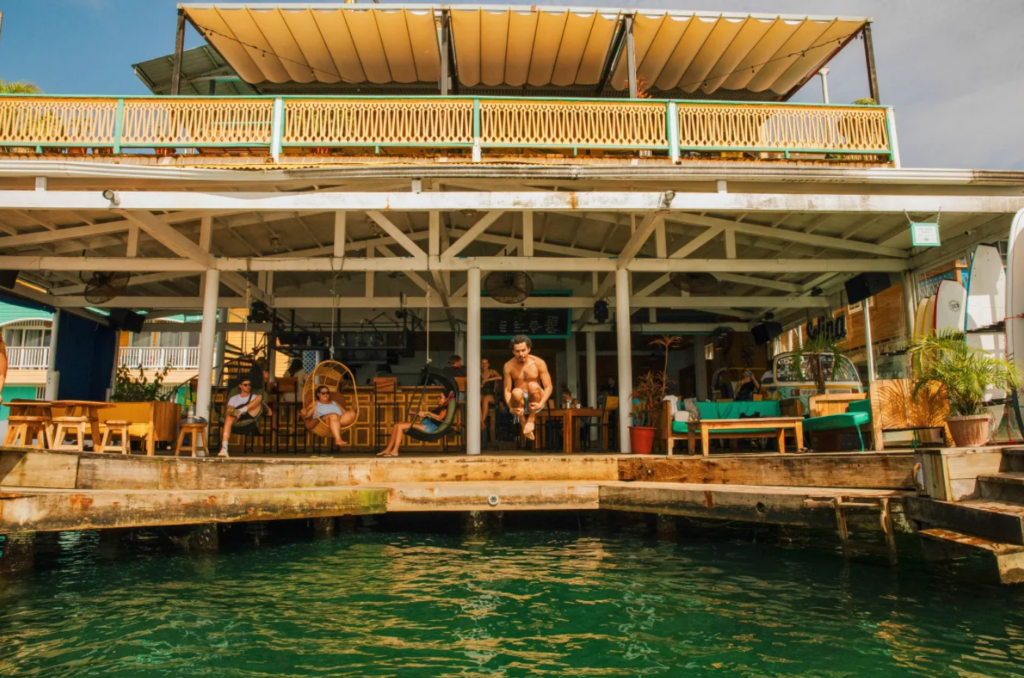 If you're doing a hostel, which you should be, the must stay spot for you is Selina Bocas del Toro. You know it's a good party hostel when everyone who isn't staying there goes there to party at night. Don't plan on getting much sleep while you're there though. The parties usually rage onto well into the evening then you wake up to a plethora of must-do tours and activities.
There's a special event happening every day of the week. The bar is constantly staffed and the liquor flowing. There's a pool table, swing sets over the ocean, multiple floors, plenty of DJs, and best of all, the bar is on a dock so you can jump into the ocean whenever you see fit.
Subscribe To Our Mailing List
Get updates and learn how to party
To give you an idea of the vibe here, I was woken up in the middle of the night in an 8 person dorm room to two hammered gentlemen from the UK. One (the drunkest) hopped on the top bunk and his friend went to sleep on the bottom one. Not even 10 minutes later I hear the sound of water pouring then his friend yelling. Turns out the drunker one pissed himself and it poured onto his buddy beneath him. After a chuckle, I fell asleep. That morning when I was having breakfast, 4 girls shotgunned their breakfast (the local beer Balboa) and jumped into the ocean. It was 9am.
You've probably heard of Filthy Friday, one of the most well-known parties in Panama. If you haven't I'm about to tell you all about it. This is an island-hopping adventure that involves moving from one gorgeous tropical island to another. You'll be dancing and drinking at various bars with tourists and locals from around the world. Basically, a pub crawl but the pubs are on various tropical islands and the crawling part is boating. The event starts at 11:00am and "ends" at 9:00pm. Did you see how I put "ends"? That's cause there's an after-party. Oh, and an after-party to the after-party. My bet is you'll be partying until the next Filthy Friday. There are many fun games inside the party, including inflatable races and challenges that offer various prizes. To ensure their place, people usually book their tickets online in advance. Your Filthy Friday ticket costs $40 and includes three bars on three tropical islands, boat transportation, and free shots for you and your friends. Plus you get a rockin' tank top and a string bag. Sounds great right? Cause it's heaven.

More in Bocas del Toro, Panama
The Blue Coconut is actually one of the stops on the Filthy Friday island-hopping pub crawl, but I wanted to let you know what it's truly about. On every other day other than Friday, this place is a calming paradise. I know, I know. This article is supposed to be about partying, but I thought this deserved an honourable mention. The entire structure is over water and all there is is a restaurant and a bar. You get served beers while laying in hammocks that are in pristine Caribbean ocean water with fish swimming around you. Oh, and if you buy one drink, you get snorkel gear for the whole time you're there. This is my favourite way to nurse that hangover while in Bocas del Toro.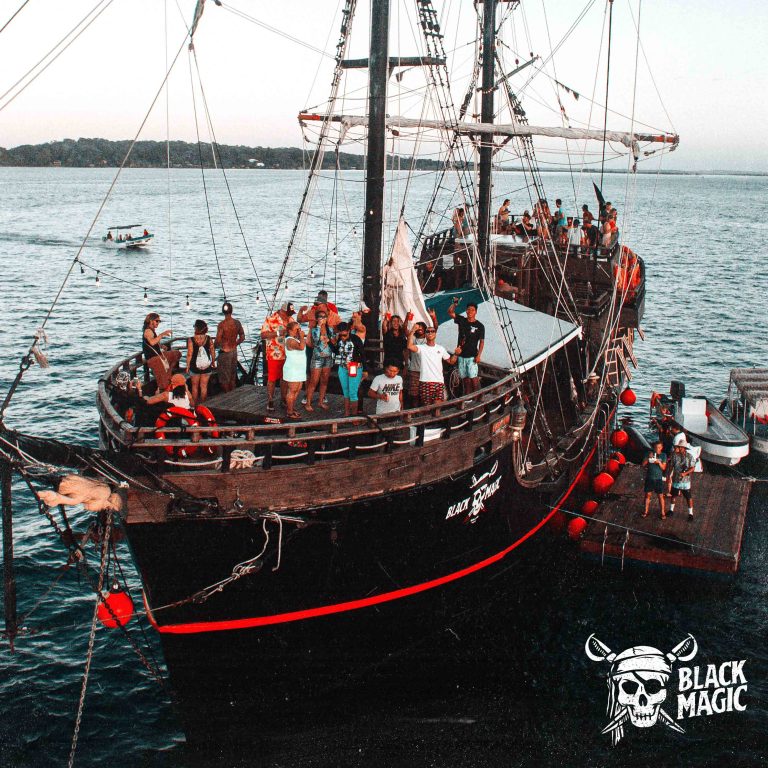 Now, I'm sorry to say that I never actually got to do this as it was shutdown when I was in the area. Nonetheless, it deserves a mention on this list. I'm sure you've heard of booze cruises and pirate ship parties before. They're not unique to Bocas del Toro, but this one looks incredible. Anytime you can party on a pirate ship in the middle of the ocean, I'd recommend it.
It starts early around 4:00pm and lasts until 12:00am.
You can take a boat ride from Isla Colon for just $1 and enjoy daily specials beginning at 2pm. Splash in the pool, do stunts on the trampoline, try the rope swing and diving board, or simply relax on our sundeck. Aqua Lounge is known for its theme parties. There are even costume contests with prizes for the winner.

Sunday Funday! Aqua Lounge organizes a variety of drinking games every Sunday, including bags, flip cup and arm wrestling. It also hosts the famous beer pong tournament.
How amazing was Bocas del Toro, or how horrible was it? I'd love to hear your thoughts on it either way. I guess it's fair to say not everyone enjoys hearing someone piss on their friend in the middle of the night.

Remember, we here at National Litographic are here to help you travel, party, and have the time of your life. Find more information on our site and keep us honest if you find anything has changed since we wrote it.
Subscribe To Our Mailing List
Get updates and learn how to party