Bran (Dracula's) Castle Halloween Party, Brasov: Everything You Need To Know
You may be wondering if Romania is worth the trip or not, and I am here to tell you it definitely is. From the sprawling, beautiful countryside to the crazy history and spooky stories, Romania is absolutely worth the visit. Ever tried borscht? You have to try Romanian borscht. Just remember you had borscht when you're throwing up after the party. Trust me, it's good info to retain.
Transylvania is one place you don't want to miss! Especially during spooky season. You may have heard of the infamous Dracula, AKA Vlad the Impaler, and guess where he hails from? You guessed it, RO-MAN-I-A. Once you've left the super fun city of Bucharest (which contains all of the babushkas(?) you could ever want), you can take a train to Bran, where you will find yourself in a quaint town filled with folklore. As soon as you arrive in Bran and are in the town center, you will notice the castle on top of the hill. It is known to be the inspiration for Dracula's castle. Ya' know, that guy that does all the blood-suckin'.
Don't worry; they offer day tours if you're not a spooky, scary lovin' kinda person. Halloween Tour by Day (adult ticket 70 lei approx $15 (everything with a $ is USD!)(even though I'm Canadian, just trying to be kind))) between 9:00am – 4:00pm (last entry).
If you live for fun times and the occasional scare, the Halloween Tour by night is where it's at! Tickets go for 100 lei (approx $20), and you can tour the castle at your leisure in your costume! This tour is offered between 7:00pm and midnight. They also offer a Magic Time Tunnel at night and it's recommended for the brave ones only!! This one will cost ya 50 lei (Approx $10). But…
What Is Bran (Dracula's) Castle Halloween Party?
…the best part of it all is the Combo Pass (200 lei approx $40) which gives you a tour of the castle by night and access to the Halloween party! The Party goes from 9:00pm to 5:00am, and we highly recommend going if you like to have any fun. Join people from all over the world in a large tented area with fun lights, good music and lots of drinks. And probably the best costumes you'll ever see. Just make sure you don't accidentally summon Dracula, I bet he'd be a buzz kill.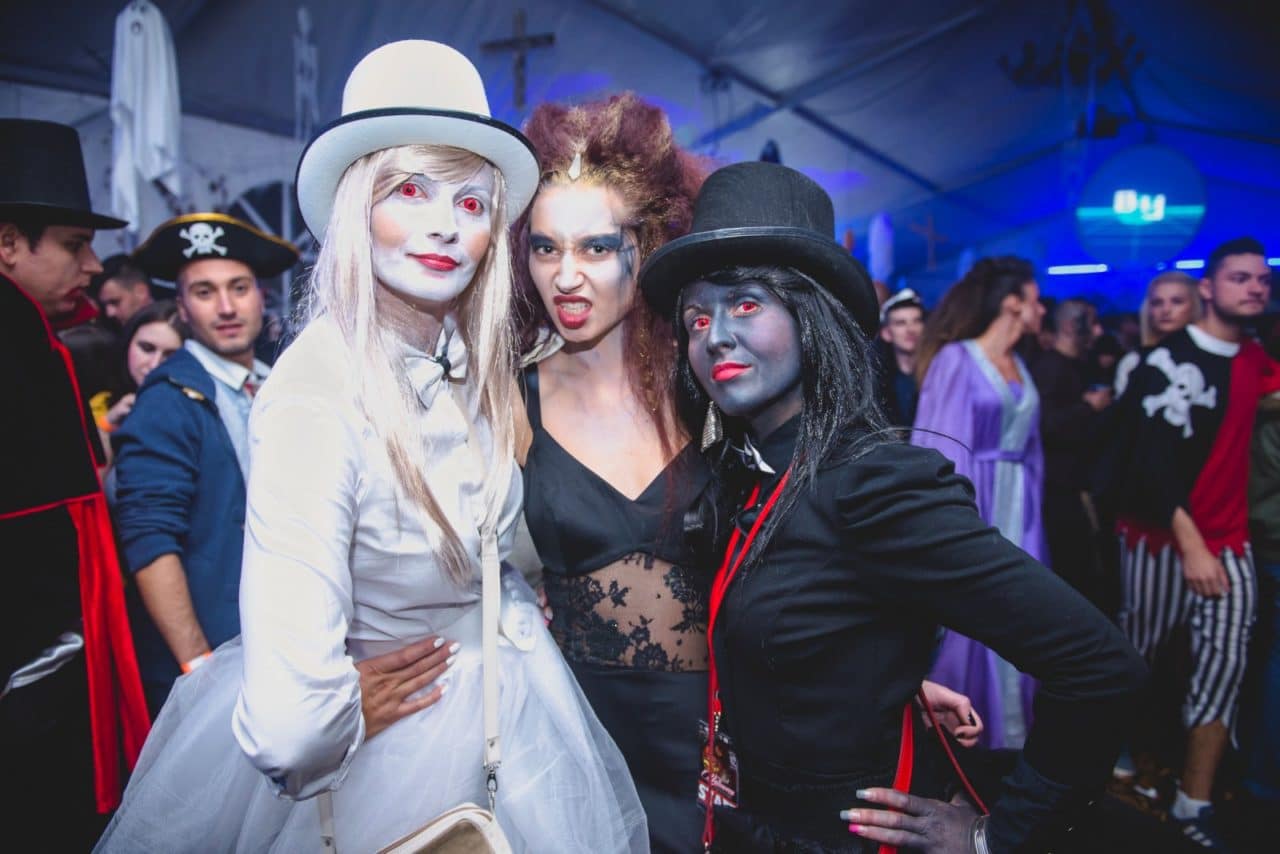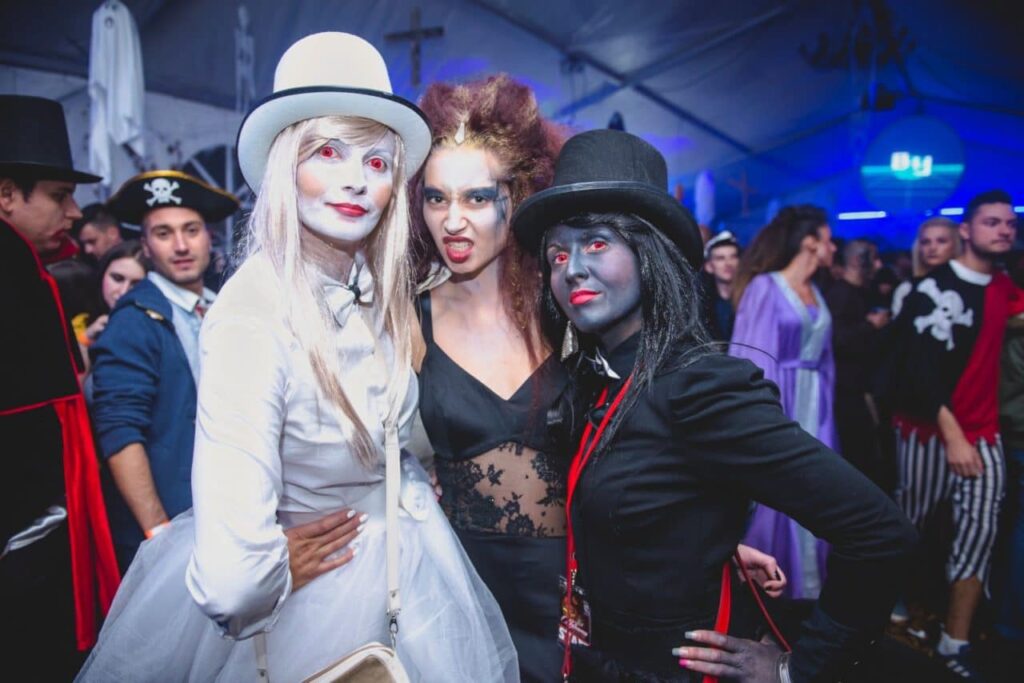 Where Is Dracula's Castle Halloween Party?
The castle itself is located in Bran, Romania. You can rent a car that will take about 2.5 hours to drive from Bucharest. Or you can take a train which can take around 3.5 hours and is a much cheaper option and you get to enjoy the stunning sights of Transylvania!! Also, you get the experience of riding on the most mind-numbingly slow train this world has ever known. You can watch as sheep move to overtake the train during their morning stroll.
With the train, you will end up in Brasov where you will then have to take a bus or taxi to Bran. A bus will cost you 350 lei (Approx $70) and a taxi will cost you around 100-120 lei (Approx $20). The town is quite small so it's not an extensive trek from the party to anywhere really. There are many Airbnbs and hotels in this area, but no hostels. Which you know makes us here at Nat Lit very, very sad. Don't worry, we have an excellent Party Hostel option in Brasov for you to check out, though!
Accommodation in Bran ranges from about $40 and up. We also recommend booking in advance so that you don't have to sleep at the party unless you're into that kind of thing. Who knows, maybe you're dressed up as Snorlax.
When Is The Bran Castle Halloween Party?
Seriously? You're asking when a Halloween party is? Please leave this site.
Kiddddinngg… The party is usually on the Saturday before Halloween. The party starts at 9:00pm and goes until 5:00am. But we recommend getting to Bran a little earlier to take in all the sights! 
There is a fun market the day of the party as well.. where you can find costumes for the night, as well as snacks and tasty beverages. If you want an elaborate costume, we recommend finding it beforehand, as the market mostly has devils, goblins, and that sort of thing. Don't forget to check out all the haunted houses beforehand! May as well be terrified for the rest of the evening.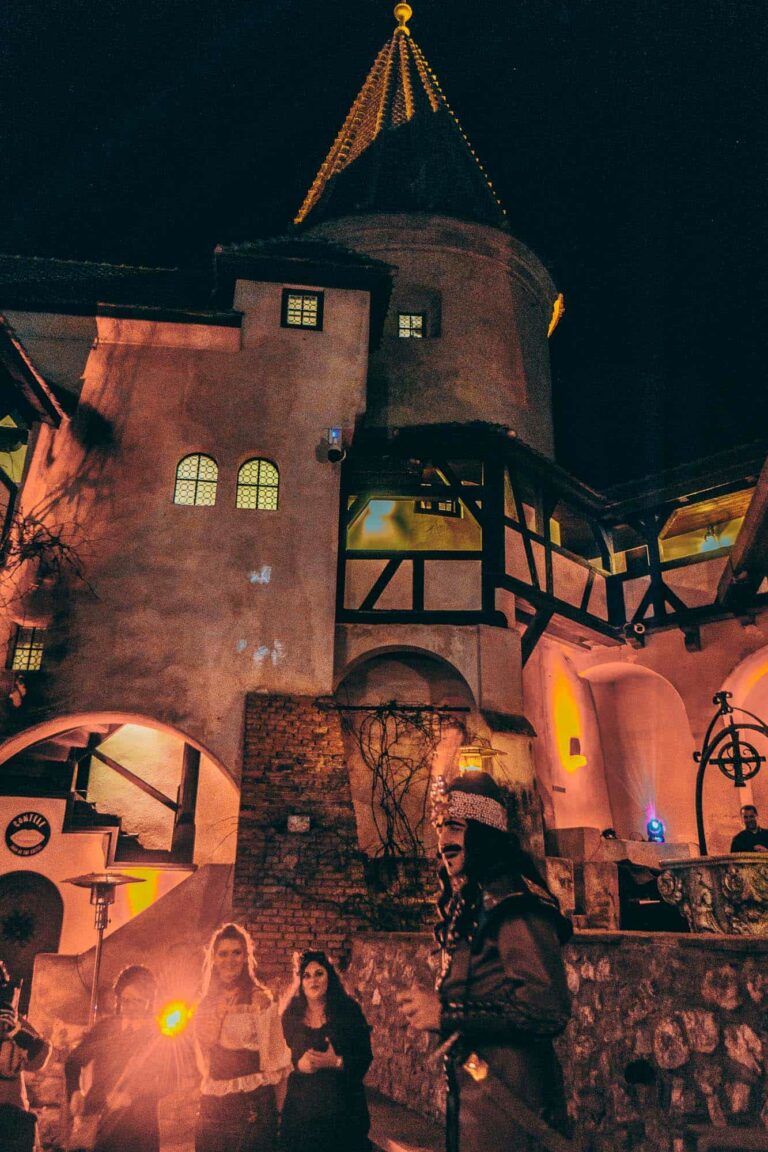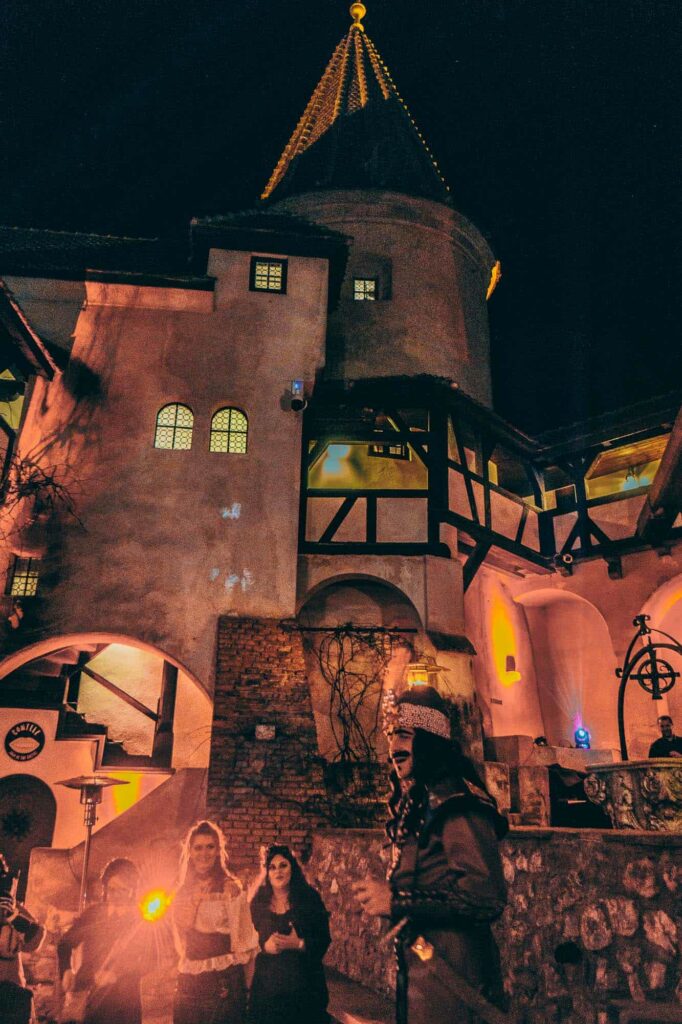 So you're coming from Bucharest or Brasov, you hop on the train and or the bus. You arrive in Bran! Let's say around 3pm. 
Take in the sights – Go to the market – Eat good food, and treat yourself to an adult beverage – or 70. They have mulled wine! You really think you can only have just one?
The town is super quaint and nice to walk around in. The food is great and the vibes are immaculate! Go make some friends at a local watering hole and enjoy your afternoon! Make sure you don't forget to dress up and get ready for the evening!
Head to the castle for 7:00pm or later – Take the tour – Take in the sights – Take in the Red Wine. 
Subscribe To Our Mailing List
Get updates and learn how to party
Once you're dressed and feeling spooky, make your way to the castle and do the tour! Get ready to line up and cram yourself into the 15th-century castle. Where you will see the torture weapons of Vlad the Impaler, where he slept and lived his sadistic life! All of this should really get you hyped for partying! After the tour, you get unlimited wine in the courtyard… but beware, bathrooms are limited within the tour (which is probably the scariest part of this whole night), so you may drink all the wine you'd like, but please don't pee your pants in the castle. 
If you're early to the party, there are plenty of places to grab a drink and get yourself prepped.
HEAD DOWN TO THE PARTY anytime after 21:00
Now that you're slizzard and ready to boogie, it's time to take yourself to the giant tent just under the castle on the hill (It's quite the sight) and have a super fun time! There's also plenty of food trucks around the party so you can last all night long.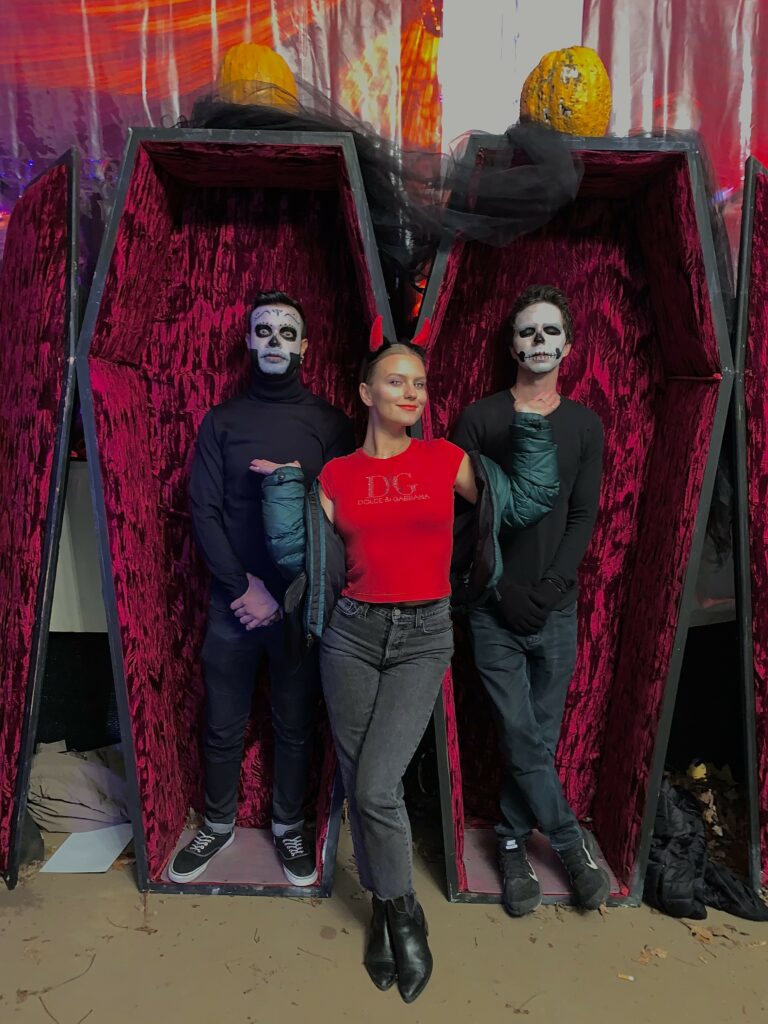 Let's sum up all of that info, shall we? Feel free to screenshot this next bit so don't forget.
Standard Price: 200 Lei ~ $40 USD
What's Included: Tour of the castle, all-you-can-drink red wine (no bathroom though), and entry to party!
Dates: The Saturday closest to Halloween
Times: Party starts at 9:00pm and goes till 5:00am
Best Local Hostel: Centrum House Hostel
After Party: Nope! It stops at 5:00am. Go to sleep.
Does it Sell Out: Yes
How to Get Tickets: Online Only – Not the best website, but it's the only option
What to Bring: Your best costume, cash/card, a fun attitude (Maybe a jacket, it's winter ya dummy)
What not to Bring: Booze, drugs, or a shitty attitude
Do You Get Wet: I mean, you shouldn't, but I don't know what kind of partier you are
Is there Food and Drink available: Yes
What Should You Not Do: Pee yourself so you can fit more free red wine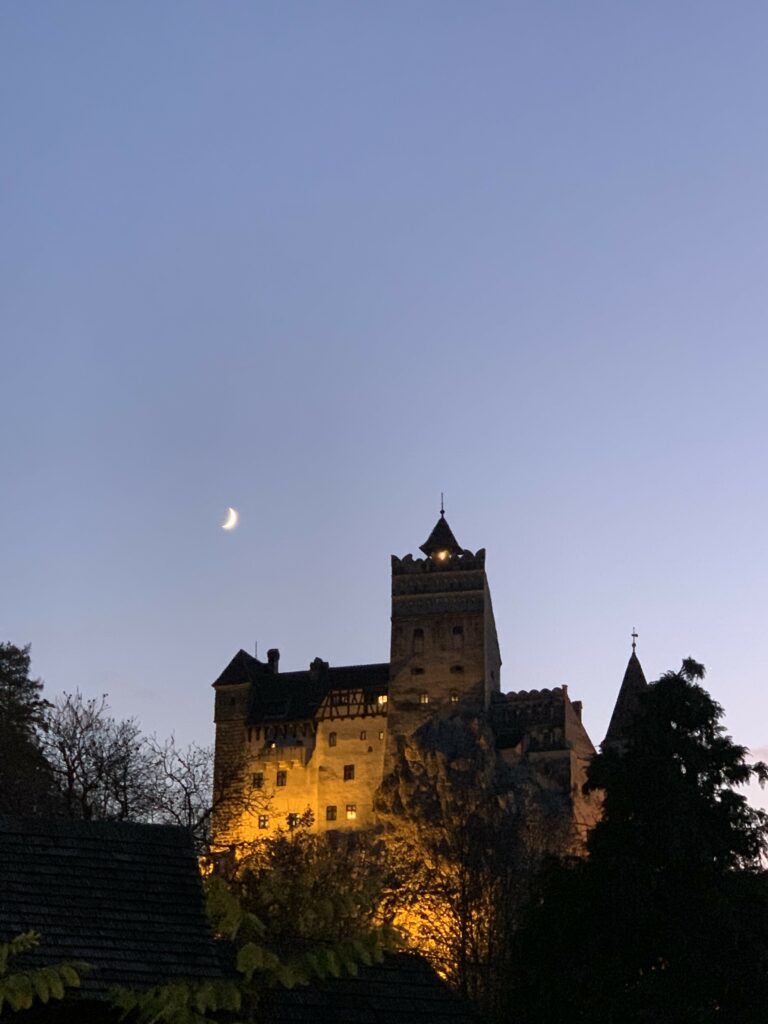 Did You Have The Best Costume?
Send us a picture of you in your costume at Bran AKA Dracula's Castle, and we'll buy you a drink! That's a pretty great way to get a free drink don't you think?
These parties change all the time, and as much as we'd like to, we can't be there every time. Your help helps us help you. 
Oh and if you have any wild and debaucherous stories from your time at Dracula's Halloween party please send them our way! Stare here for your chance to get featured and maybe even win a prize… Keep looking, I'm sure you'll get one eventually.
And for a bonus for you all, this is me hungover the next day!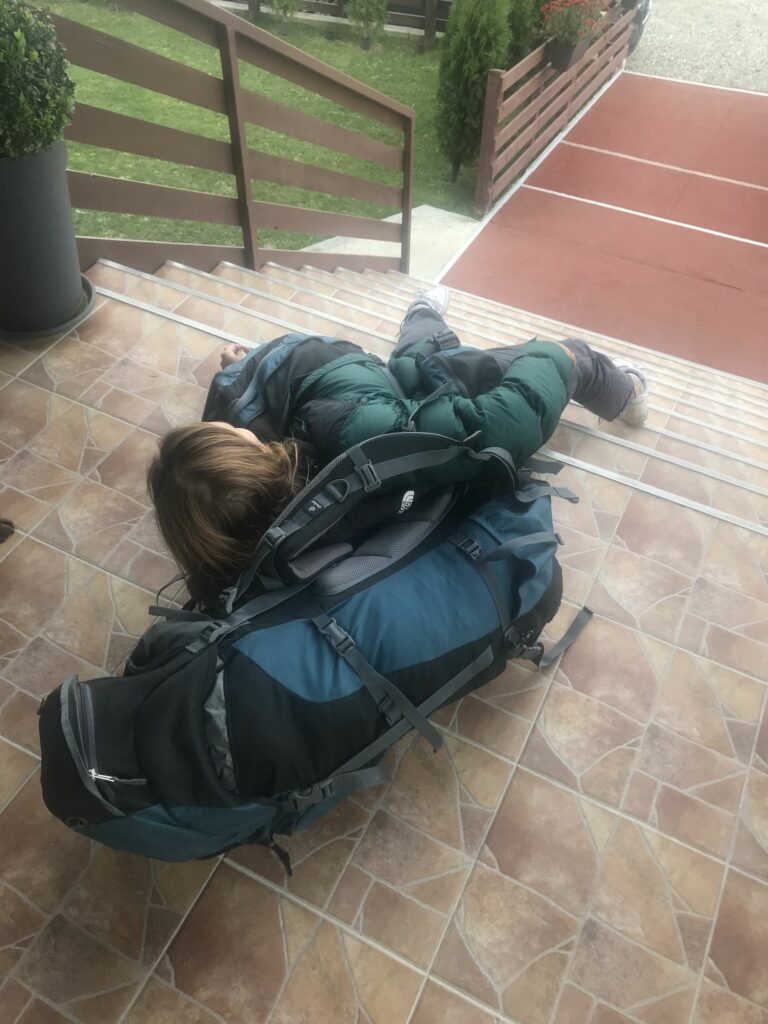 Subscribe To Our Mailing List
Get updates and learn how to party