Panama
Hey, This Place Is From That One Song
Panama Lit Tips
Drugs: Very Strict
Rideshare options:
Uber (Apple, Android)
Lyft (Apple, Android)

Visa: 180 days visa free for most nationalities
Best Months: December – April
Drinking Age: 18
Best Party: Filthy Fridays (Every Friday)
General USD Conversion: They use USD!
Low Monthly Budget: ~ $750/mo
Language: Spanish
Tap Water: Drinkable
Outlets: Types A & B
Safety Level: Safe
Party Ranking: 4 Stars
All Panama Articles
Panama Lit Tips
Drugs: Very Strict
Rideshare options:
Uber (Apple, Android)
Lyft (Apple, Android)

Visa: 180 days visa free for most nationalities
Best Months: December – April
Drinking Age: 18
Best Party: Filthy Fridays (Every Friday)
General USD Conversion: They use USD!
Low Monthly Budget: ~ $750/mo
Language: Spanish
Tap Water: Drinkable
Outlets: Types A & B
Safety Level: Safe
Party Ranking: 4 Stars
All Panama Articles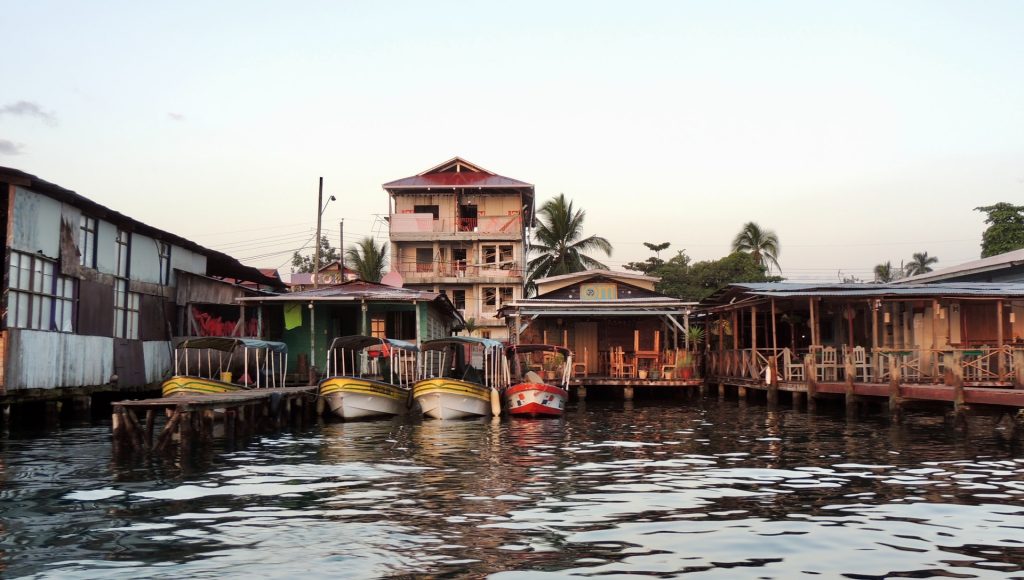 Filthy Friday is the party to go to when you're in Bocas del Toro. This mind-boggling party attracts people from all over the country, and even Costa Rica. It's an island party crawl like noneother. It's so great in fact, we have an article about it detailing everything you need to know. Trust us, it's worth it.
There is a party here every night. And every night, it will not disappoint. Their bar is located directly on the ocean so you can take a quick shot, then dive right into the water. Even after Filthy Friday is over, everyone usually migrates here for the after-party.
If you didn't know, this is a hostel as well! Don't sleep here if you're a light sleeper.
The Blue Coconut is actually one of the stops on Filthy Friday. On every other day other than Friday, this place is a calming paradise. The entire structure is over water and all there is is a restaurant and a bar. You get served beers while laying in hammocks that are in pristine Caribbean ocean water with fish swimming around you.
I'm sure you've heard of booze cruises and pirate ship parties before. They're not unique to Bocas del Toro, but this one looks incredible. Anytime you can party on a pirate ship in the middle of the ocean, I'd recommend it. It starts early around 4:00pm and lasts until 12:00am.
You can take a boat ride from Isla Colon for just $1 and enjoy daily specials beginning at 2pm. Splash in the pool, do stunts on the trampoline, try the rope swing and diving board, or simply relax on our sundeck. Aqua Lounge is known for its theme parties. There's even costume contests with prizes for the winner.

Sunday Funday! Aqua Lounge organizes a variety drinking games every Sunday, including bags, flip cup and arm wrestling. It also hosts the famous beer pong tournament.
The must-stay spot for you is Selina Bocas del Toro. You know it's a good party hostel when everyone who isn't staying there goes there to party at night. Don't plan on getting much sleep while you're there though. The parties usual rage onto well into the evening then you wake up to a plethora of must-do tours and activities.
The bar is constantly staffed and the liquor flowing. There's a pool table, swing sets over the ocean, multiple floors, plenty of DJs, and best of all, the bar is on a dock so you can jump into the ocean whenever you see fit.
This hostel is a great choice in Bocas del Toro. It's kinda like a party boat, with its swings on the water and all that stuff. But it's a hostel located on dry land. Pretty wild hey?
This hostel is great for chilling out during the day, as well as a place where you can have wild party times with backpacking friends. This hostel is where the Filthy Friday local bar crawl ends. We hope you enjoy partying cause that's what you'll be doing!
Driving ATVs Through The Jungle
Who wouldn't want to rip around on an ATV in the middle of a jungle on a beautiful island! What, you got something better to do than that? This is one of the most extreme and exciting things that you can do in Bocas. You will be able to see incredible views as you travel through the jungle, coral-covered beaches, mud, and tropical rainforest. You might even get your own peak of some wildlife.
Y'all Like Sailing?
There's a wide variety of sailing experiences in Bocas Town, Isla Colon. You can choose from day cruises, sunset cruises, or panga boats to take you on tours, surf guiding, or even lessons. With plenty of options to choose from, there's something for everyone. What's more hardcore than learning how to sail around the world in 80 days?
Scuba Diving
Scuba diving is definitely up there as one of the best things to do in Bocas. There's many companies to pick from that are great to dive with and take scuba diving very seriously. None of that sketchy stuff that you can run into in touristy locations. 
Bocas may not have the absolute best wildlife and coral in the world, but it will be sure not to disappoint.
You can also take PADI certified courses at Bocas del Toro if you don't own a dive ticket. These courses last 3-4 days, and you will be a certified diver at the end.
Surfing
Panama's most famous surf spot is Bocas del Toro. There are so many options around Bocas to choose from, including different difficulties and coral or beach waves. There are so many in fact that we made an article just for you.
Visit Bocas Brewery
Bocas Brewery, located on Isla Colon, is a trendy spot that offers great craft beer. The brewery isn't very fancy but the food and beer more than make up for it. Just like basically everything in the area, it is also right on the water.
A tasting flight (taste-testers) costs $5 USD. Happy Hour is from 4 to 6 PM and pints are $3.50 USD. You can basically get whatever beer your little heart desires. 
Nothing too specific with Bocas del Toro. Just be warry and stay on your toes, even when you're hammered.
Articles on Bocas del Toro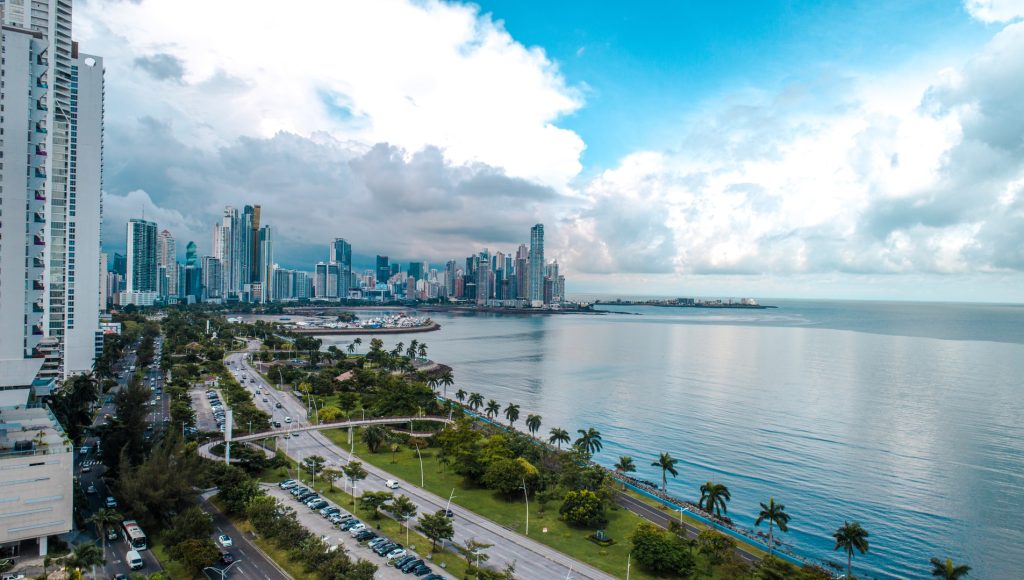 Selina Casco Viejo
The most popular party street in all of Bangkok, Khao San Road is a blast. From laughing gas to bags of edible grasshoppers, you'll find everything that Bangkok has to offer here. The strip is surrounded by bars and clubs and is densely packed the entire night. It's a must go to spot if you're looking to let loose in Bangkok.
Rooftop Bars
Hey, wait a second, we already made a crazy awesome in-depth article about rooftop bars in Panama City. Go check out our Ultimate List of Rooftop Bars in Panama City. Selina is on that list as well but I figured we should give it a special mention since we always do.
What a surprise, Selina is a great party hostel to stay at too? Who would've thought? They got everything you've come to expect with Selina's. Complimented by an awesome rooftop taco bar.
This is a great party hostel located in downtown Panama City. It boasts a great common area with a large pool and pool table. They don't mind if you bring your own alcohol and a massive and cheap grocery store is only a block away. It's a great launchpad to all the downtown bars and only a $5 Uber to Casco Viejo.
Mamallena Backpackers in Panama City is a great hostel for those of you not looking to break the bank. This intimate hostel is warm, friendly, and very chill. You can also bring your own alcohol, which will allow you to save money and makes it easy to meet new backpackers. 
Hostel Villa Vento Surf
Villa Vento Surf is a hostel that is relaxed and where you can drink all day. It boasts a swimming pool, a perfect backpacker bar, and brightly graffitied walls. If you didn't guess it by the name, they are big on surfing.
Loco Coco Loco
Loco Coco Loco, offers guests the opportunity to meet, mingle, and hang out in their bar with a pool table. The best thing is is that you can always count on them to go the extra mile for you. It offers a friendly, comfortable atmosphere at a great rate.
Monkey Island Panama
A trip to Monkey Island is a great way to experience Panama. The 4 hour excursion includes round-trip transportation and an English-speaking guide. You will enjoy a boat ride on the Panama Canal. This allows you to speed past mega-ships while they pass through the canal.
The Lake Gatun area is home to four species of monkeys: the Panamanian white-faced Capuchin, Geoffroy's Tamarin, mantled Howler monkey, and lemurine Owl monkeys. 
Rooftop Bars and Pools
We have a whole article about this. Check that out if you want to find out everything that you need to know.
Ceviche From the Fish Market
There is a massive fish market right by Casco Viejo and it is a must see. It's incredible how much fish they have in one stall here. Not to mention how many storks are hanging out inside the market hoping to snag a fish or two from an unexpecting vendor. Once you got your fill of weird sea life and fish smell, you can head outside and be surrounded by plenty of restaurants fighting to give you delicious meals. When you're here, it's time to get some ceviche for $2. Ceviche is the best. You have to try some here if you haven't yet.
Ancon Hill
The views from the top of Ancon Hill are breathtaking! It takes approximately 35 minutes to reach the top, and it is almost entirely shaded. The view from the top is all you can do. However, the walk up to the top is breathtaking and one of the most beautiful things to do in Panama City. You'll hear and see plenty of animals on your way up.
Honestly, I weirdly haven't heard of anyone getting scammed in Panama City. Just keep on your toes!