Costa Rica Lit Tips
Drugs: Decriminalized but still risky
Rideshare options: Uber (Apple, Android)
Visa: 90 days visa free for most nationalities
Best Months: December – April
Drinking Age: 18
Best Party: Palmares (January)
General USD Conversion: $1 = 628 Colón
Low Monthly Budget: ~ $900/mo
Language: Spanish
Tap Water: Drinkable
Outlets: Types A & B
Safety Level: Very Safe
Party Ranking: 5 Stars
All Costa Rica Articles
Costa Rica Lit Tips
Drugs: Decriminalized but still risky
Rideshare options: Uber (Apple, Android)
Visa: 90 days visa free for most nationalities
Best Months: December – April
Drinking Age: 18
Best Party: Palmares (January)
General USD Conversion: $1 = 628 Colón
Low Monthly Budget: ~ $900/mo
Language: Spanish
Tap Water: Drinkable
Outlets: Types A & B
Safety Level: Very Safe
Party Ranking: 5 Stars
All Costa Rica Articles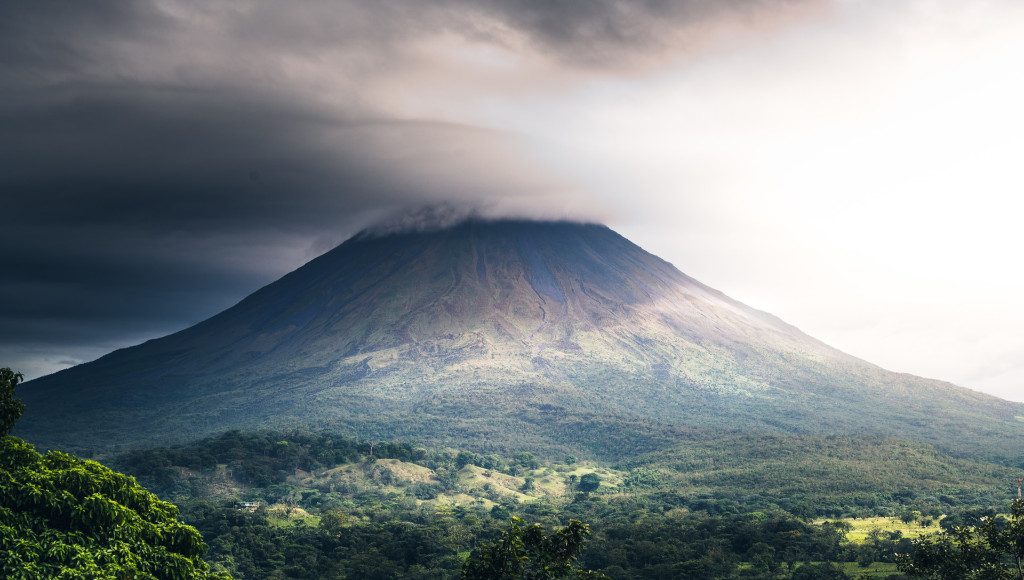 Key Largo
It's best known for being a place where foreign men can meet Costa Rican women to dance and drink. Key Largo is a beautiful Colonial mansion that has been meticulously restored near Parque Morazn. There are three bars and a large dancefloor inside, which really kicks up the night. On special nights, live bands will take to the stage. A 24-hour restaurant is included.
Club Vertigo
Club Vertigo is sure to have you dancing on the large dance floor and high ceilings, hence the name. The club is a favourite spot that hosts special events throughout the year. DJs spin the latest hip-hop, house and techno music. Vertigo's contemporary rave atmosphere is a unique party venue, even though it's in San's business district. Club Vertigo is a top club in Central America.
Jazz Cafe San Pedro
The Jazz Cafe was once the best place in San Jose to hear and enjoy high-quality live music. The Jazz Cafe is located in San Pedro and offers a great restaurant as well as a full bar. Shows vary from night to night. It's a great place to meet musically similar people in the city.
Craft Brewing Company
A couple of beer enthusiasts are creating artisanal beer in an old factory, just outside San Jose. They use only whole grains, hops, and water. This is a new concept in a country that still loves its Pilsen and Imperial beers. They offer tours of the brewery every Wednesday through Friday, from 4pm to 6pm There they will explain the artisanal process in detail and give samples of seven different beer types.
The Public House Irish Pub
The Public House Irish Pub offers a modern version of the traditional with a wide selection of Costa Rican craft beer and signature cocktails. The vintage, modern decor is a popular spot for post-college students.
El Cuartel De La Boca Del Monte
This once modest spot for artists has evolved into one of San Jose's most popular spots. The old Costa Rican-style house was renovated in 1985 and has now been transformed into a bar called La Esquina. This is a great place to enjoy an appetizer while you sip one of the 200+ cocktail options.
El Pueblo
El Pueblo, a San Jose nightlife hot spot, has a host of attractions and is a great place to hang out. This Spanish Colonial-style complex is home to many restaurants, cafes, shops and dance clubs. There's always a buzz at night and there will be plenty of people. People of all ages, tourists and Ticos, visit El Pueblo to eat, dance and buy souvenirs from Costa Rica. The dance clubs start only after 10pm. There are many music venues, styles, and sometimes live DJs.
Miraflores Disco Club
Miraflores Disco Club is the most popular place to party and dance in Heredia, an otherwise quiet suburb, just a short drive from San Jose. It has been there for over forty years. The legendary dance club is open only on weekends, Friday through Sunday from 9 p.m. to 6 a.m. Plasma screens and state-of-the-art sound systems, as well as hi-tech lasers and plasma screens, enhance the experience. Two DJs spin Latin and electronic mixes to keep everyone entertained at Miraflores. A newly built kitchen allows you to satisfy your hunger pangs with a late-night snack or a breakfast buffet.
Castro's
Castro's is the best place to dance in San Jose. Although the music is a mix of salsa, reggaeton and electronic trance, it's always upbeat with a focus on Latin music and moves. Castro's offers small snacks called bocas with drinks, true to its roots as a place where Costa Rican grandads and dads would come to the capital to dance. Castro's is a favourite among tourists and locals alike, with daily drink discounts and special promotions.
You are technically still on vacation even though you are a backpacker. So why not relax and enjoy Costa Rica Backpackers? This youth hostel is the perfect place to start your party. You may not want to leave the Costa Rica Backpackers' comfort zone.
This hostel is known for its party atmosphere. The hostel has a bar on-site with cheap drinks, a heated pool, and a restaurant. Daily activities are organized by the staff. There are many common areas so you can always chill out. This is the place to be if you are looking to party and meet new people.
Staying at the award-winning Hostel Inn San Jose will not disappoint. You will find plenty of spontaneity here. There are regular bar- and club-hopping adventures, as well as impromptu BBQ cook-ups and garden parties. If you are still feeling the effects of the night before, the Wii, foosball and pool tables offer more relaxing ways to unwind. The free breakfast is a great way to get rid of some hangovers.
Have you ever wanted to visit an active volcano? Poas Volcano, which is only 2 hours from San Jose, makes for a perfect half-day trip. You won't see any lava here, but you will see a brightly coloured geothermic lake within the volcano's calder. It almost looks like something out of another universe.
Most people visit Poas Volcano via a day trip that includes transportation. Your guide will also be able to explain everything about the volcano.
You can see why the Arenal Volcano is one of Costa Rica's most spectacular sights. Although it's not in San Jose it is easily accessible. Many people make a day trip to Arenal from San Jose.
The drive takes about three hours. But, if you have a great guide and tour, you will enjoy the scenic drive.
Whitewater rafting is best done in Costa Rica's Sarapiqui or Toro Rivers. This is not only for the rapids; you can also spot wildlife and take in the breathtaking views of Arenal Volcano.
Tortuga Island
Tortuga Island is a great day trip from San Jose in Costa Rica. It offers amazing snorkelling and diving to view a variety of fish as well as larger animals such as sharks, dolphins, octopuses and manta rays.
Tortuga Island also has beautiful beaches, hiking trails, lush forests, and canopy zip-line tours. You can rent paddleboards, sunchairs, umbrellas and kayaks.
Craft Beer Tour
Costa Ricans are proud of their relatively new craft beer industry. There are many restaurants in the downtown area that offer the finest local craft beer.
The Costa Rica Beer Factory is a great place. You can enjoy delicious food and a wide selection of craft beers at this place. They have reasonable prices and even a "Beer School".
Wilk Craft Beer is another place worth checking out. You can enjoy a wide range of craft beers from all over the country and international beers here. It's also a great place to have lunch.
Fellow Gringo Scam
We read recently about two guys pulling this particular scam in San Jose to passing tourists. The men doing the scam speak English and stop tourists by asking where they are from in the US. The men pretend to be from the US living in Costa Rica. After striking up a conversation they will ask if you'd like to get a drink/ explore the area with them etc.

Once they get you away from a touristy area they will offer you free weed (which you obviously should never accept) or they will secretly plant it on you. They will then claim to be an undercover cop and force you to go to an ATM to "pay them off."
I've even heard of them calling some scary-looking friends to keep an eye on you so you can't run while withdrawing money.
Buses Aren't Operating
The taxi driver might try to convince you to take a ride for a ridiculously high price if you are at San Jose International Airport. Unfortunately, this is quite common at the 7-10 bus station in San Jose, which is one of the major bus stations downtown.
Don't accept their offer. Always check with the bus station before you make a decision.
This could also be done with hotels. They might tell you that your hotel has no vacancies or is full. Then they may try to get you to another location where they have a deal.
Taxis
Official taxis are red. Orange is for airport taxis.
Official taxis must have a meter, and all drivers must turn it on.
Only licensed taxi drivers can operate in the specific province in which they are licensed. The province codes are as follows: TSJ stands for Taxi San Jose, and the numbers indicate the taxi number. Taxis in Heredia will be equipped with plates TH, Limon TL and Guanacaste TG.
Both San Jose International Airport and Liberia International Airport have official taxi stands.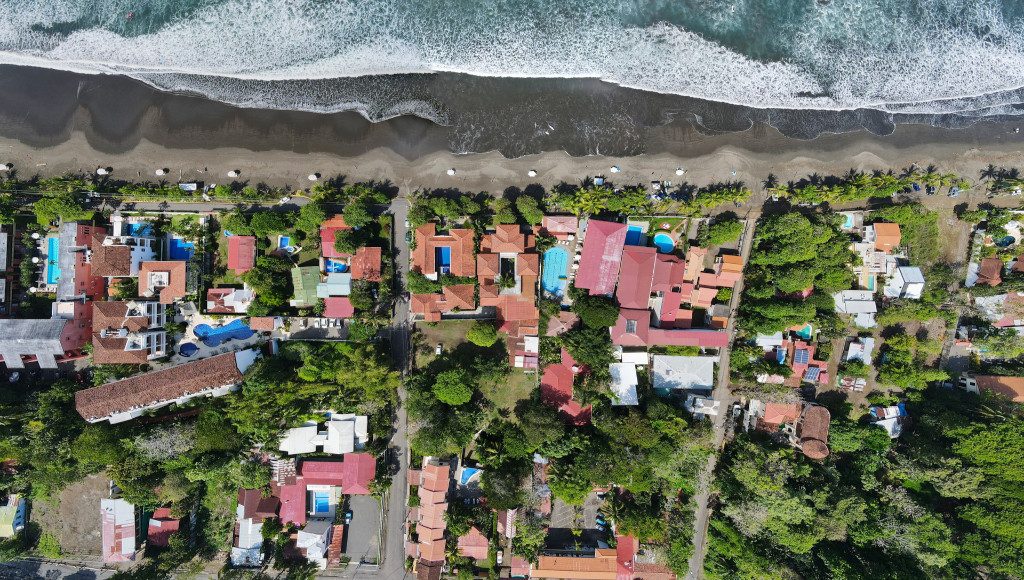 Jaco, Costa Rica offers many options for having fun and dancing until the morning.
Below are some of the most famous and well-known places that you and your friends can have fun.
ManCave
ManCave, a fancy-looking bar with a sports bar, is alive from Thursdays through Saturdays. It is the most crowded until midnight.
You can enjoy sports on big screens all around, with brown leather furnishings, great drinks and excellent services. You will have a blast with the electric atmosphere and a variety of cocktails and drinks, as well as a discounted price every Thursday from 11 p.m.
Los Amigos
Los Amigos, one of Jaco's best bars, is the place to be if you want a great meal, to watch a sporting match and to have a good time with friends.
This bar is known for its excellent food and high-quality service. There are many screens that allow you to watch different matches throughout the evening.
Monkey Brand
Costa Rica Monkey Bar can be a great spot to go if you're looking for great cocktails and lots of great music.
The famous Jaco bar can get very crowded after 11:45 p.m., especially during peak seasons. Make sure to have a table that has a great view so you can watch the people dancing and enjoying the music.
This site is a popular attraction for those who love nightlife.
Orange Pub
Orange Pub should be added to the Jaco Costa Rica nightlife scene for an unforgettable experience in Costa Rican party culture. This pub, which has a high ceilinged bar with a cool atmosphere, was recently renovated.
On Friday and Saturday nights, the club is full as DJs from Central America and the United States come to the club to entertain and play their music.
You can party, dance and drink cocktails all night or join your friends for a billiard or table football game while listening to great music.
Remember ladies, Saturday night is free until midnight so don't forget your party attire and get to Orange Pub for the best seats.
Le Loft
Le Loft is a club that represents Jaco Beach Costa Rica's nightlife. It features wild parties and fancy dancing bars. DJs spin the discs all night and play high-quality music, making people party until the early hours.
Le Loft has a reputation for providing high-quality services and a great atmosphere. So hurry up and grab your seat at the party!
VIP Packages are available. They include premium services, champagne bottles, and many other amenities.
Jaco Blu Beach Club
The exotic palm trees of this beach club will amaze you. They create a unique atmosphere that is fun for both day and night parties. You will find more than one pool at the complex, so get your bikini on and party hard with a variety of cocktails and good music.
You will most likely see local celebrities as well as international stars chilling out here. Partygoers usually party until the early hours of Saturday night. If you're a reggae lover, head to Jaco Blue Beach Club on Wednesday for Reggae night.
The Beer House Jaco
This is the perfect place for beer lovers all around the globe. There is an excellent selection of beer and the place is cozy.
Here you will not only find the famous beer but also locally brewed beer. I highly recommend that you visit The Beer House Jaco.
Wipeout International Hostel is located outside the hustle and bustle Jaco. It is near many beachfront restaurants as well as the beautiful Hermosa Beach.
This modern and beautiful hostel offers a lot to the many international travellers who pass through its doors. Not the least, it has stunning sunsets and sunrises at Hermosa Beach.
Although it is still quite crowded, the area around Wipeout International Hostel is generally quieter and less crowded. This allows you to enjoy your vacation more and have a more relaxing time.
This quieter spot is just a few blocks from the beach and central town. It offers hostel beds as well as private "structured tents" with air conditioning and electricity. 
Guests staying at this hostel have access to the Riva Jaco Club's pool and bar.
Previous guests stated that the location isn't in the middle of town. This is why they love it. It offers a quiet escape to the party atmosphere of the hostels near the beach.
This Hostel is located just steps from the beach, and only a few minutes away from everything in town. It offers a surf school in an environment that encourages interaction in a positive way. It's hard to not make new friends at this Hostel, which boasts a rooftop bar, restaurant, pool, nightly movies, and packages for surf lessons. You can also rent bikes and have your own barbecue. 
This multi-story, modern building offers a great environment that is affordable and comfortable.
This hostel was one of the first in the area and has received many positive reviews. They offer beginner surf lessons right at the beach. This hostel/hotel has a bar and cafe around the pool. It is a great place to make new friends during your stay. 
They are serious about security, including locks and lockers for bikes and motorcycles. They want you to have fun and keep you safe.
Ever wanted to zipline over a jungle? Well, good thing you're in Costa Rica then. There are plenty of places around Jaco where you can zipline to your heart's content.
Jaco is a popular place to rent an ATV due to the beautiful trails that lead up the mountains. You can ride up and through treacherous roads, along rivers, or into the jungle to reach places that are impossible to access by foot.
Surfing
Because surfing is the most popular thing to do in Jaco, it must be included on this list. This beach is a great place to learn how to surf and join a camp. There are many surf shops around town. 
Madrigales, the southern end of the beach is the best for beginners. For experienced surfers, you can head to the middle of the northern portion of the beach.
There aren't many specific scams related to the Jaco area. Mainly just the usual ones you see while travelling. Check in with your hostel to see if there is anything you should be aware of. 
If there's anything you think we should be aware of, please contact us!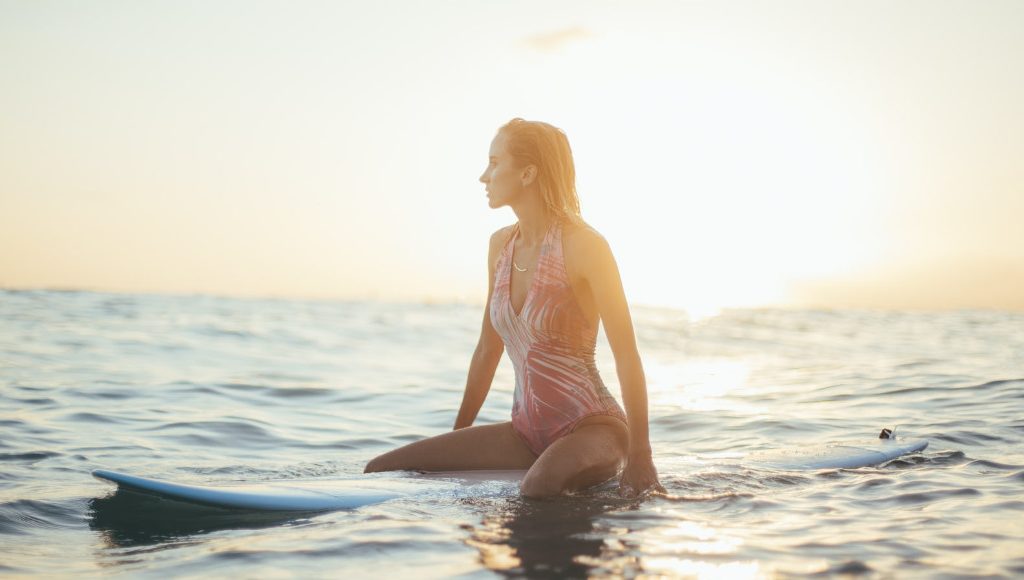 Volcano Brewing Company is tucked away from Tamarindo's main nightlife district. You can have a chilled evening at this small craft beer bar and sample a variety of local beers. It is located approximately 15 minutes walk from Tamarindo Beach.
Volcano is Tamarindo's best microbrewery. Volcano's knowledgeable staff can help you pick the right beer. 
Although their prices may be a little higher than at other locations in town, you won't find any other local microbrewery such as Volcano.
Kinky Tamarindo
Kinky is the leading LGBTQ+ bar in Tamarindo. It is located at the Plaza Center off Central Ave, which is one of Tamarindo's most central locations.
Parties don't usually go on until late. You can enjoy a variety of cocktails named after female artists or popular pop songs when the bar is open. It's small so it can get crowded quickly. Although prices may be slightly more than average, it is worth it if it offers something unique.
El Be
After a hard day of surfing on the beautiful Tamarindo Beach, it is time to unwind and take in the sunset while sipping a refreshing drink. If that sounds appealing, you can head to El Be to experience the Tamarindo nightlife. This place is filled with tropical vibes, thanks to its palm trees that are lit up at night and the ultraviolet lights shining under the stars.
There are fire shows, DJs, live music, and dancing at night. The best night in El Be happens on Saturdays, after sunset when the party continues.
What makes this place so special? Its location and ambience. It is located in the heart and best location of Tamarindo Playa. It is filled with bright, colourful art and nights are full of jazzy sax performances and reggae music. Get on board!
Crazy Monkey's Bar
Calle Centrale's colourful tiled steps lead to Crazy Monkeys bar. It is located on a hill with incredible panoramic views. You can swim in the pool, so bring your swimsuit or bikini. Crazy Monkey's Bar has it all, whether you want cocktails by the pool, sunset beers or to do the salsa to Latino beats.
There are three areas that play different styles of music. One deals with jazz. The other is for pop. Another is dedicated to R&B, and another to hip hop. You can also enjoy live music, and there are two separate dance floors for you to showcase your moves. The place is most well-known for its Friday Ladies' Night parties that feature fire shows and DJs.
El Garito
El Garito is an open-air nightclub in Tamarindo. It's the best spot to listen to underground house and electronic music. It is located at El Punto Mall on Calle del Parque.
El Garito is the perfect place for techno and house music lovers. People love El Garito because of the loud sets by well-known DJs all around the globe, the high-quality cocktails made by professional bartenders and the open-air dancefloor. Each Saturday there is a special guest DJ who mixes fresh tunes.
Pacifico Bar
You've found the perfect place if you want to relax and enjoy the sunset while sipping a cocktail. The Pacifico Bar is a tropical beach bar located right next to Tamarindo Beach. At night, it transforms into a club and people often stay there well after the sunsets. Expect live music, DJs and a large crowd of young people ready to party. Pacifico Bar has something for everyone, whether you enjoy a mojito and reggae music or just like to chat with fellow travellers while enjoying a cold beer.
This place is more than just about the drinking. They also offer a variety of games for socializing. What better way to get to know other partygoers than to play foosball and share a beer?
Sharky's
The popular Sharky's bar is located on Tamarindo's bustling Central Avenue. Sharky's is the place to go if you want to watch a sporting event away from home and enjoy a few drinks with friends. You can be sure that your favourite sport, no matter what it is, will be shown on nine large TV screens.
There are many other activities and games that evening, in addition to the sports. Karaoke Tuesdays are available with free shots for anyone who chooses to sing their favourite song. After Saturday's ladies' night, there is beer pong on Sundays. There are also great deals on every night of the week.
You won't find anything extravagant here; it's not that type of place. It's all about having fun and drinking. 
This popular hostel is a great choice because of its recent renovations and focus on surfing. You can't go wrong with this hostel, which is located right next to the beach. It's also close to the town center, where you will find restaurants, bars and shops. They are friendly and helpful, particularly with tour bookings, lessons in surfing, and other transportation services. 
This clean, modern hostel is located in the heart of the town and near the beach. It offers everything a traveller needs in a fun and comfortable environment. This hostel is extremely social thanks to its central TV and game room. The hostel has a pool table, as well as other games. Guests have described it as being fun, safe, and secure.
It is centrally located in town and close to shops, restaurants, and bars.
Although "hostel resort" might sound a little strange, the place does live up to its name. Some travellers may be familiar with the Hostel Resort chain. If so, there shouldn't be any surprises as to what to expect. The interior is different from other hostels because it features a vibrant courtyard with lots of social space, including hammocks and a café. It's also a short walk to the beach and is located in the middle town with many bars and restaurants. This place is perfect for those who are looking for a friendly atmosphere. 
Pura Vida Mini Hostel is all in on the fun of meeting other backpackers. With spacious lounges and outdoor patios, you'll always find somewhere to relax and unwind.
There are many ways to feel part of the community. Pura Vidi Mimi can hook you up with discounts to the best clubs and most relaxing pools.
Hangout With Massive Cats
If wildcats such as jaguars and pumas are your thing, Las Pumas Rescue Center is the place to be. This wildlife rescue center in Tamarindo, Costa Rica, should be on your top ten list. It offers rehabilitation and a lot of jaw-dropping sightings.
Hacienda Guachipelin
Are you looking for an adventure-filled full-day tour that combines fun, relaxation and adventure? Hacienda Guachipelin is the place to be for their one-day adventure tour. This tour includes horseback riding, ziplining, hot springs, mud baths, and lunch.
Scuba Diving
Get your scuba diving certificate or go on a discovery diving trip. You will receive an hour of instruction, then you'll be able to go for two tank dives with your guides. Las Catalinas islands are home to whitetip reef sharks as well as manta rays, eels and dolphins. There were also huge schools of fish at Las Catalinas. You may also see turtles and humpback whales if you visit in September or August.
Surfing
Tamarindo, a popular surfing spot in Costa Rica for beginners, is a great choice. You can catch waves every day at the beach. No worries if you have never tried to board. Many surf shops offer lessons, camps and vacations in the area.
Sportfishing
Tamarindo sportfishing is known for its sailfish and marlin. There are half-day fishing charters of five hours and seven hours. Half-day tours are best for inshore fishing. Anglers may reel in snapper, roosterfish and amberjack. Tamarindo fishing is great throughout the year.
Monkey Park
Private wildlife refuge Monkey Park isn't a zoo or typical wildlife center. Monkey Park's owner has been saving wild animals for over ten years, despite having a modest budget. Monkey Park is the best place to go to see monkeys, and other native wildlife, even if you don't have time or patience to look for them in the wild. If you are looking for a worthwhile cause in Tamarindo, Monkey Park is a great place to give your money or time.
Beach Scams
Tamarindo is a beach town. Most people who go there are there for the beach and the ocean. With such a hotspot for tourists, there's bound to be plenty of locals trying to get a little extra money out of you. This could be anything from umbrellas rentals to jewellry. Be cautious and keep your wallet tight! 
General Costa Rica Articles