Golden Gai Tokyo, Japan: Everything You Need To Know
If you're a fan of small spaces, drinking, and seeing different creatures in liquor bottles, well, do I have the perfect place for you! Golden Gai is an incredibly unique place in Tokyo, Japan, and I'm here to tell you all about it.
Here's the location marker on Instagram if you're interested to see what you'll be getting into. These people will definitely be taking much better pictures than me.
I'm going to do my best to give you some useful and practical information for this area. Golden Gai is a district, not just one bar or party. So there's not really a one-size-fits-all solution here. Most bars here fit like 5 – 10 people, so even giving recommendations is basically useless, cause there's a good chance it'll be full. I guess that's where Golden Gai gets its charm though, you never really know where you're going to end up, or how many seahorse shots you'll end up having…
What Is Golden Gai Tokyo?
Golden Gai is a not-so-secret secret small district in Shinjuku. It's comprised of a ton of small alleys literally filled to the brim with as many bars as possible. Like for real. It's truly a incredibly unique drinking haven. You'll even have to go single file to navigate some of the finner parts of the area. And don't forget, tons of drunk tourists and locals all mingling. I went to a generous handful of these bars over the course of a few nights, and I can guaruntee you each place is as ridiculous as the last. My favorite spot had a wide variety of moonshine with different creatures calling each bottle their home, or grave? Anyways, it got a bit blurry after a few of those, starting with a seahorse shot shown later.
Unfortunley, you'll even see a nice tourist tax poster on nearly every entrance to every bar. I think this came after COVID or locals just got annoyed with me coming around all the time, but in any case it's totally worth the price of admission. 
Anyways, being jam packed with 200 bars your bound to find one that speaks to you, so long as you can squeeze in!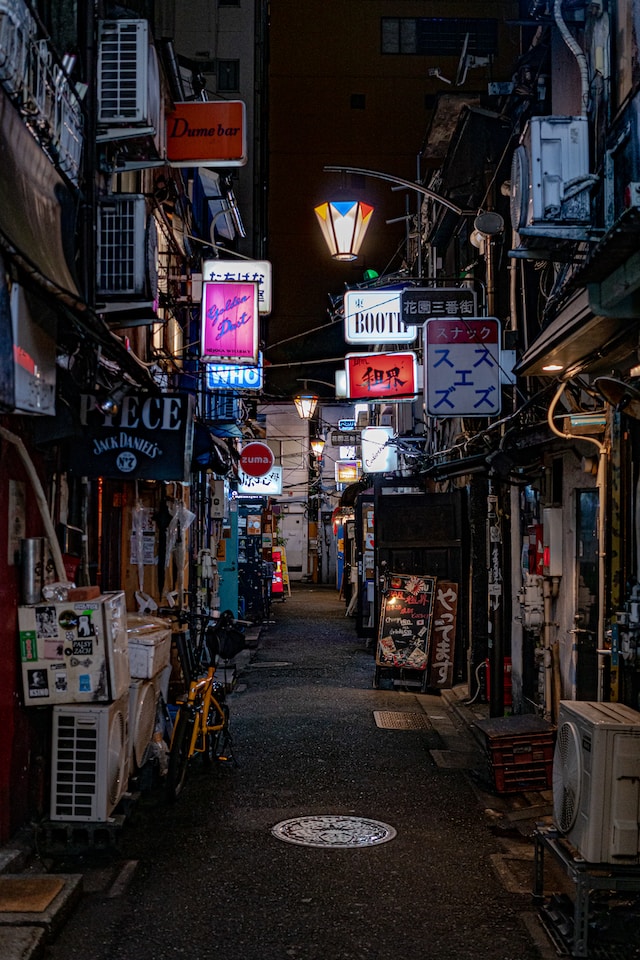 Where Is Golden Gai Tokyo?
Thank god for Google Maps, so I can just do this to show you. How about Apple Maps too? For those of you who don't know what apps are, Golden Gai is a small district in Shinjuku, Tokyo. Obviously, Tokyo is a massive, massive city, so giving you directions would be silly (remember those apps from before?) but it is a popular and easily accessible place, so you'll have no worries getting there. Especially since the public transit is unreal. Plus you can drink in public! Also for cheap if you go to a convenience store beforehand.
The hostel you're staying at will have people going to Golden Gai, I can guarantee it. Looking for some suggestions? Check this one out! It's always best to go out with a crew, but try not to go too deep. Remember, the places are tiny.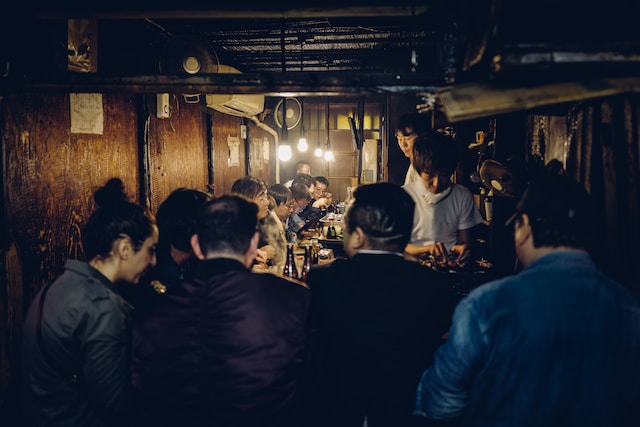 When Is Golden Gai Tokyo?
Golden Gai is forever and always! Probably don't need this section for this article but can't mess with the template, that would be crazy.
I can't quite remember, but the bars did close at some point around midnight, and rumour is that it's a bit of a ghost town on Sundays.
Subscribe To Our Mailing List
Get updates and learn how to party
Let's Put It All Together Now
Let's make things easy on you skim readers:
Standard Price: Some places are free for foreigners, others charge cover
Where: Google Maps |

Apple Maps
Best Local Hostel: The Millennials Shibuya
Dates: Everyday, except Sunday is a bit ghosty. Which might be your vibe
Times: Usually closes around midnight
Website: Instagram
What to Bring:

Cash, your slimmest self, and an open mind

What not to Bring: Booze or Drugs – unless you're super sneaky I guess?
Do You Get Wet: In theory, no
Is there Food and Drink available: Yes and yes
What Should You Not Do: Disrespect locals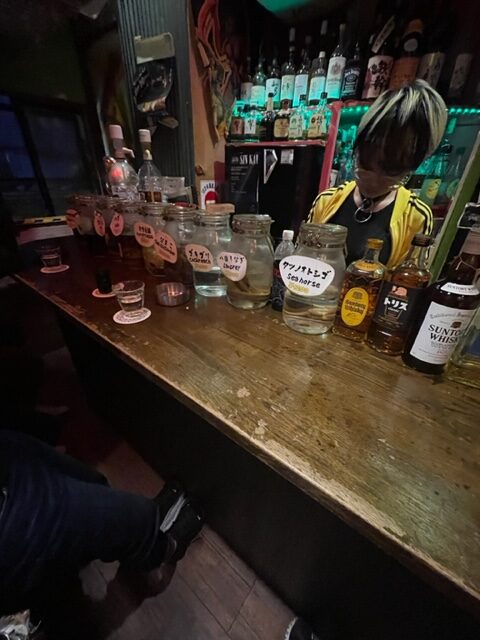 Did You Manage To Squeeze Into A Bar?
We get it, we're just a bunch of drunks so maybe we glossed over something or completely blacked out. If you think we missed something, let us know! This is Golden Gai so it should be fairly straightforward, but you never know what you can miss when sloshed on seahorse.
Share your debaucherous stories from your Golden Gai experience! Share your story for your chance to get featured, and maybe even win a prize… Like beer!!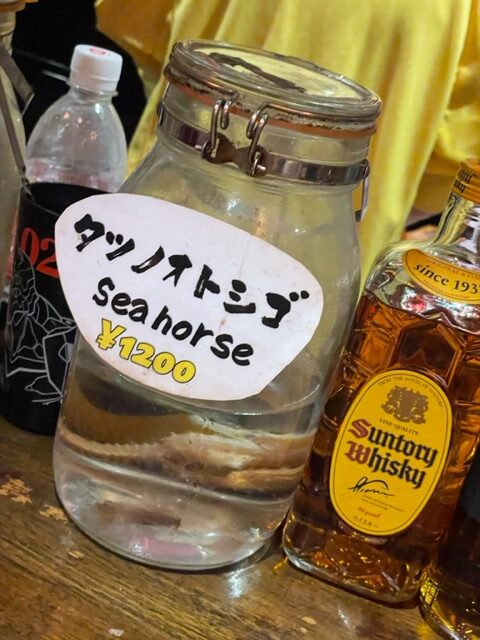 Subscribe To Our Mailing List
Get updates and learn how to party