Russia Lit Tips
Drugs: Very Strict
Rideshare options: Yandex Go (Apple, Android)
Visa: Visa Needed
Best Months: June – August
Drinking Age: 18
Best Party: Nashestvie (July)
General USD Conversion: $1 = 70 Rubles
Low Monthly Budget: ~ $750/mo
Language: Russian
Tap Water: Drinkable
Outlets: Types C & F
Safety Level: Fairly Safe
Party Ranking: 4 Stars
All Russia Articles
Russia Lit Tips
Drugs: Very Strict
Rideshare options: Yandex Go (Apple, Android)
Visa: Visa Needed
Best Months: June – August
Drinking Age: 18
Best Party: Nashestvie (July)
General USD Conversion: $1 = 70 Rubles
Low Monthly Budget: ~ $750/mo
Language: Russian
Tap Water: Drinkable
Outlets: Types C & F
Safety Level: Fairly Safe
Party Ranking: 4 Stars
All Russia Articles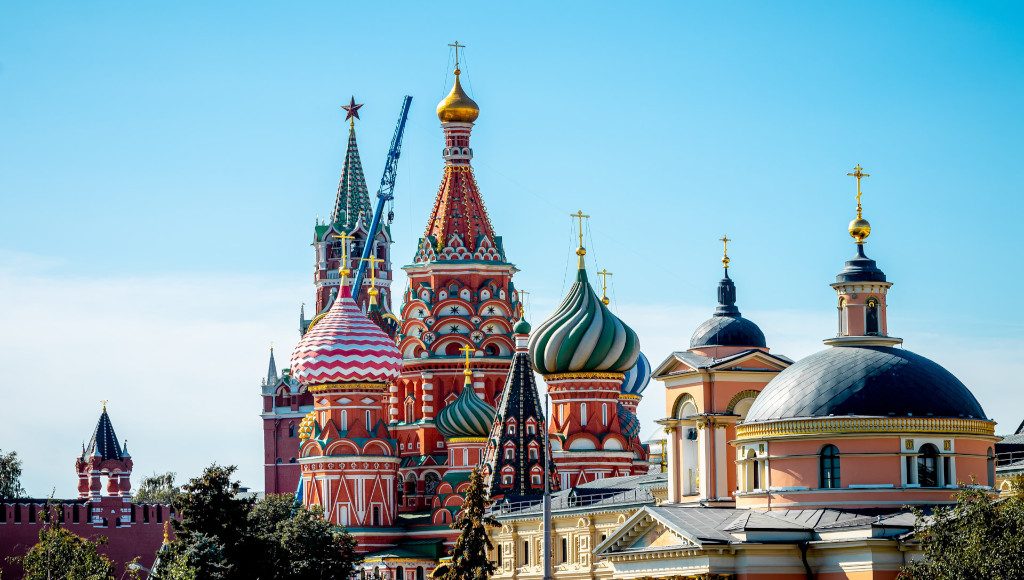 Duran Bar was once the most popular place in town, many years ago. Things have changed, and it is worth visiting from time to time, depending on how the party goes.


Mondriaan Bar
Mondriaan Bar opened in Moscow's heart, on Petrovka Street. The bar's design is a smaller version of Propaganda. It features brick walls and large windows facing the Boulevard.
It is small and can hold only 30 people. On weekends, tables are removed and the entire area becomes a dance floor. Mondriaan is packed on weekends when DJs play quality house music.


Gazgolder
Gazgolder, Moscow's new underground techno hub that has become mainstream. You can check out the weekly parties hosted by Moscow's top promo teams. You can also see the best European electronic music festivals at their showcase events. Its dark interiors, high ceilings, brick walls, and fireplace will appeal to you.


Propaganda Moscow
Propaganda is a Moscow nightlife staple that has been in existence for over 20 years. With his Thursday Nights, DJ Sanches is the most long-standing nightclub resident in Moscow. It looks exactly the same inside as it did in 1997. The only difference is the new generation of dancers.
 
Bar Klava was once the main attraction for those who visited Patriarch Ponds during weekends. The place was small, and it used to be crowded with foreigners and locals. It's known for its beautiful women and relaxing music such as disco and pop.
Bar Klava finally opened its doors at the New Location a few months ago. This place has grown in size and continues to attract the most stylish crowd in Moscow.


Kianu Bar
Kianu is a bar with DJs that play great underground music on weekends. Kianu is unable to accommodate everyone so many of its visitors prefer to hang outside with their bottles of wine.


Troyka Multispace
Yuzskaya Street is home to a historical mansion that houses Tryka Multispace, one of Moscow's most exclusive nightclubs. There are engineering systems inside that can transform the interior of the club by moving the stage and changing the floor.
This is the only Moscow venue that only opens once per month. These guys are great at preparing parties with top-of-the-line DJs and spectacular performances. A large number of limousines of the highest quality line up at Troyka's entrance to transport guests to the club's doors every month.
Godzillas Hostel in Moscow is the largest hostel. It is a popular choice for backpackers and independent travellers. You'll find many like-minded travellers while you're here. It is located in the city's historic building and is just a few minutes walk from many top tourist attractions such as the Kremlin or Pushkin Square. It's just a few minutes from two different metro stations (Tsvetnoi Bulvar and Tverskaya/Pushkinskaya).
Friendly and multilingual staff make up the hostel employees. They are familiar with the area and can assist you in organizing everything from transportation and visas to tours or travel arrangements.
This is a great choice if you are travelling solo and want to be sure that you are staying in a reliable hostel. Because of its size and reputation, it is very popular among travellers around the globe.
Kremlin Armoury is home to the famous Faberge egg collection. It houses unique collections including weapons, jewelry, and household items from the tsars.
Vodka Museum
An English-speaking guide will take you through the history of the country's most popular drink. What's the best part? You can sample different brands of vodka at the museum's restaurant.
The museum is located at Izmailovo Park.
Russian Markets are wild, just because. Moscow's Izmailovsky Market is a must-see if you like to go to markets everywhere you travel. It's easy to take the metro from here, and you will feel transported to another time.
The original construction of this place took place in the 16th century. It still has the feel of an old fairytale with its colourful castles. This is a wonderful local experience that takes you beyond the city limits. Here, you can also enjoy delicious Russian barbecue.
Rooftop Tour
Do you crave something different? Enjoy a private 1-hour roof tour with an expert roofer.
Although all locations are safe, I recommend that you wear comfortable shoes to ensure your safety. The guide will be happy to discuss your views and preferences. He has several locations to choose from!
There are so many amazing photo opportunities!
Taxi fraud
Never trust drivers who wave to you and offer to take you on a trip at a very democratic price. Many tourists have been deceived by these cheaters. Their "meters" are often ineffective or not working properly, which makes the final cost of the ride seem absurd. They never allow their clients to leave without paying the required amount. Sometimes they can lock you out and demand that you pay the money. They feel that no punishment will befall them so it might be dangerous to argue. We recommend only using reliable taxi companies.


Ordering a Meal
Pay attention to the price information in Russian restaurants. Sometimes, they will indicate the price of the meal, but not the 100g of food. This is common with meals such as lamb, roast fish, and barbeque. It can be difficult to predict the final portion size.
The final cost may be 3-4 times more than you expected. However, the majority of reliable Moscow and St Petersburg restaurants will now list their costs per person so it's a great idea to pick a restaurant with a high TA.


Theatre
If a stranger offers to sell you tickets to Bolshoi, be careful. Many tourists have been ripped off by ticket-takers. They usually sell low-quality tickets at astronomical prices.
Bolshoi and Mariinsky both offer online tickets, but they sell quickly. The tickets can usually be purchased 3 months ahead of the event. The Bolshoi or Mariinsky websites will allow you to order tickets online.


Photos
Many people on the streets would be willing to take your money. You will find street performers, dove and owl owners as well as famous people doubles, life-sized puppets, street actors with gold or silver paint, and other people who are persistently open to taking your picture. They rarely mention the cost of the photo. They will often make you take the photo together and then demand your money. This can sometimes be rude and aggressive. They are not satisfied with what you pay them, and will always want more. We would recommend that you avoid them and use their services.


Guides Available On-The-Spot
After arriving in Moscow, most people head to Red Square to view the Kremlin. Many people want someone to accompany them when they see how large Moscow is and how difficult it is to get lost. You will find many guides at Red Square and other locations. Because they are equipped with megaphones, they can be easily identified and offer tours at a very low cost. Although they are not likely to cause harm or be aggressive, they can tell nonsense about Russian culture and history. We recommend that you only use licensed guides if you don't want to hear the low-quality tours.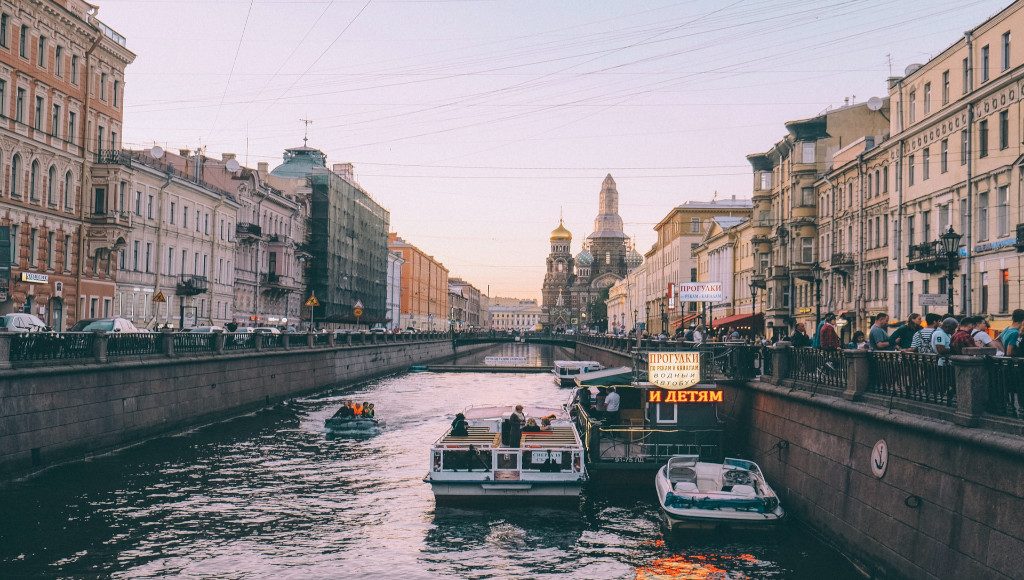 Belgrade
Dumskaya Street has a reputation for hosting underground parties and nightclubs that go on until the early hours of the morning. Although there are many places to choose from, Belgrade is the best for dancing all night. You should be prepared to have a lot of fun, as the club is small and can get quite crowded.
Lomonosov Bar
The bar is large and has three party zones. It usually starts with cocktails and ends with dancing on a table. To keep the crowd dancing, the bar offers the best tunes and the most seductive go-go dancers.
Mosaique
The club is open only twice per week. The party doesn't start until late at night, but it continues into the early hours of the morning. There are two bars and a 300-person capacity dance floor. These parties draw a trendy crowd.
MOD
The St Petersburg music venue has been recently renovated and expanded. Two music halls, a terrace with a view of the lake and a bar are now available. On a daily basis, they host events. At night, local alternative bands perform here for a dancing crowd. Scroll through their website to see upcoming shows as well as prices.
Akakao Bar
It is a private, apartment-like bar that transforms into a club at night. There are different areas depending on your mood. You will find a shisha area, karaoke, and a dance floor. It is difficult to get in. You will need to call in and obtain a password that can be changed every night.
Mishka Bar
Mishka is more than a bar. It's an institution. It has dimmed lighting and serves drinks at very affordable prices. You should try their shots. If you are curious about the name, it is from the Youtube video featuring a husky named Mishka.
This hostel is not just about the kitchen. Every detail has soul.
Staff are passionate about their work and have put in a lot of effort to create a welcoming, social environment with privacy and hostel vibes.
This 150-year-old building is located in the heart of Saint Petersburg and is just a few minutes from the main attractions. This is a great hostel in the heart of St Petersburg.
The hostel has the following amenities:
Balcony with river view

Gorgeous fully-equipped kitchen

There are three common areas

Laundry facilities

Parking is free

TV lounge

Tea, coffee, linen and towels are all free

Free international landline calls to 56 countries
Be aware that the maximum length of your stay cannot exceed 14 days.
This budget-friendly option is located in St Petersburg's central area, close to famous sights and the subway. Cuba Hostel St. Petersburg may be one of the most fashionable party hostels on the streets.
The bar offers a free shot of vodka and the all-important bar. Live music is a great way to get social, especially on weekends.
Cannon Shot
The tradition states that every day, at 12 noon, a cannon from the Peter and Paul fortress fires a blank shot. This tradition dates back to the 18th Century when a blank shot was used for announcements of the start and end of a working day in the city. The shot can be heard in the middle, but it is best to visit the Naryshkin Bastion at the Peter and Paul fortress to see the cannon.
Cruiser Aurora
The protected cruiser Aurora, built in Saint Petersburg in 1900, endured a difficult journey around the globe before it returned to Saint Petersburg. It was involved in many battles in South Pacific during the Russian-Japanese War, and then it was moved to the Baltic Sea until 1916 when it returned to St. Petersburg (Petrograd at that time). This was to repair the spot where half the crew had decided to join the February Revolution in 1917.
The assault on the Winter Palace began with a blank shot by the cruiser. The museum-ship Aurora was made a museum in 1957 and is still anchored at Petrogradskaya embankment.
You can also choose to see an opera or a concert if you aren't a huge ballet fan. There are many theatres in Saint Petersburg. The Mariinsky Theater and the Mikhailovsky Theater are the two most popular to see a ballet or an opera. The Theater section contains more information and tips about St. Petersburg theatres. 
Bar Scam
A girl approaches you and asks for directions. She then asks if she would like to have drinks with you at one of her favourite bars. At the bar, you will receive expensive drinks from a lady without realizing it. Food will also be served. You will be rewarded with a large bill at the end.
Scams with Ballet Tickets
Mariinsky Theatre, St. Petersburg is Russia's best theatre. Resellers are the ones who sell these tickets quickly.
As a result of this, scams have been associated with ticket touts. Tourists pay high prices for low-quality seats or even fall for fake tickets.
Articles on St. Petersburg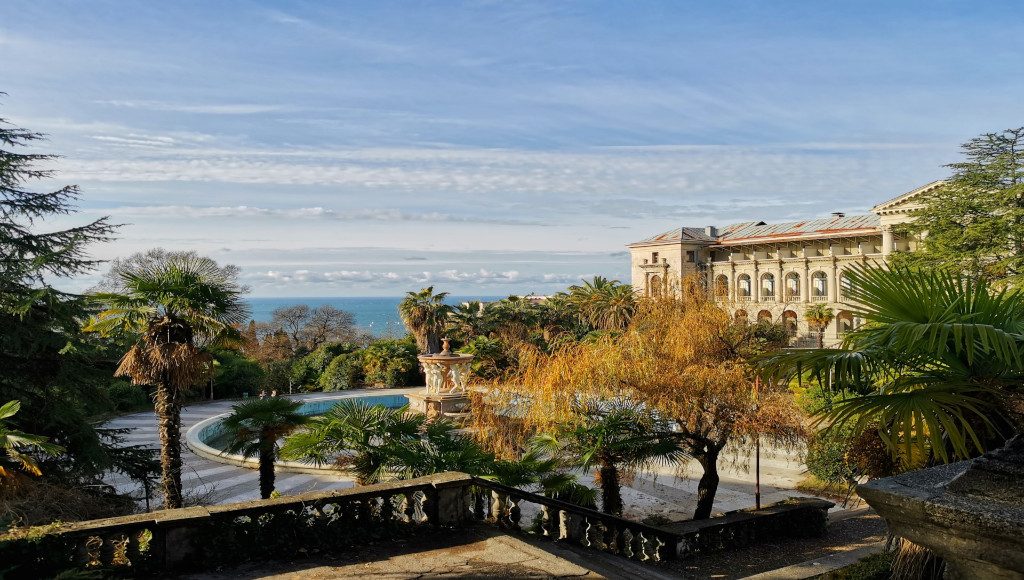 Concert Hall and Skyclub
This club is a great excuse to visit the Caucasus Mountains. Sky is a fixture in Sochi's nightlife scene. They entertain the crowd with EDM DJs from Russia, around the globe, podium dancers, and club performers who perform throughout the night. Sky's venue lighting setup is incredible. It has more than 400 lights and 25,000 LEDs. This will give you an overwhelming sensory overload while you dance the night away.
Cocos Bar
Cocos is a club that requires you to look your best. Face control is when bouncers select guests to the club, making it appear exclusive and luxurious. Don't forget to dress up. The club features DJs every night, as well as a wide selection of cocktails. There are many options, including more traditional drinks and house-made concoctions. The club also has a bar and restaurant.
Cabaret Mayak
Cabaret Mayak, also known as Cabaret Lighthouse, made a name at the 2014 Winter Olympics. It has maintained that reputation ever since. It is the most distinctive gay bar in town and welcomes the LGBTQ+ community, as well as anyone else who would like to enjoy a drag show and chat with extravagantly dressed queens. You can view the stage shows from the comfortable booths and enjoy any of the expert beverages.
Khuan Ivanych
Although Khuan Ivanych, sometimes referred to as Juan Ivanych. You can find a band, DJ, or MC depending on the night. However, most nights are packed due to the club's reputation as a fun destination. The bartenders put on quite the show while whipping up tasty drinks.
Treugolnik
Treugolnik, which translates to triangle, is the premier club for rock in town. It has hosted some of Russia's most talented rock and roll performers. Treugolnik has one rule. There is no pop music. Partygoers are free to rock out all weekend long as they have loud, sweaty fun. The nights are quieter during the week. Although pizza is the main dish, they also offer European cuisine. It is licensed for 24 hours and can be opened as long as there are people.
Fanera
Fanera is a Karaoke Club that goes on until the early hours of the morning or until the last person leaves the stage. It's a karaoke club as well as a dancefloor, so it's literally full of song and dancing. The bar has a variety of cocktails and a variety of spirits to help you get the courage to sing or dance. 


Harat's Pub
They have plenty of booze and easy songs to keep everyone dancing in the Irish pub's spirit. Harat's has a full-service kitchen, which serves pub food and European standards. Harat's is located close to the main beaches and offers a great view of the ocean.
There are not really many options for hostels in Sochi. So here you go! The only decent one around. The hostel is located in central Adler and occupies the first storey of a ten-storey building. In September 2016, the hostel was completely renovated. The hostel boasts a fully equipped kitchen and the common area is a place where guests can unwind. The hostel was designed to provide maximum comfort for the traveller.
SunKiss Hostel can be found in the middle of Sochi-Adler, the area where the Winter Olympic Games will take place in 2014. The Novy Vek Shopping Centre can be found 1.1km from Hostel SunKiss. Saint Sarkis Cathedral can be found 1.3km away. Adler-Sochi International Airport is 3 km away from Hostel SunKiss.
Black Sea
The best thing about Sochi is its beaches. The 150km of coastline that runs alongside the city offers plenty of options. You might prefer a resort on the coast to enjoy a more luxurious experience. Tourists have a unique experience at private beaches because they aren't crowded with people. If you are looking to beat the heat, then plunge into the black water in Sochi.


Stalin's Dacha
Although he was a brutal dictator, no one who visited his former home on the Russian Riviera could deny that Joseph Stalin was at most a man with a desire for a good home. The charming wooden home, known as a dacha, is a Russian term for a holiday home. Many of its possessions, including photos, have remained untouched since the death of its previous owner in 1953. The stunning views of the ocean and mountains that can be seen from this property is another pleasing legacy. A visitors' restaurant has been added to the ground floor since the home was first occupied. Here you can enjoy traditional Caucasian cuisine while learning about the fascinating history of the site.


Dagomys Tea Plantation
It is believed to be the northernmost tea plantation in the world and purveys the stunning view of rolling hills exhibiting lush green plantations of tea. This place also organizes numerous events and activities making it a hotspot for tourists. If you are willing to enjoy the 19th-century style tea party then do plan a visit to this gorgeous location where you can also hear melodious folklores and traditional Russian songs.


Krasnaya Polyana
Here are some suggestions for winter activities in Sochi. While Sochi is a popular beach resort, it's also becoming a hub for winter sports like skiing. The best season for skiing is from December to April, which varies each year. Krasnaya Polyana saw a double inflow of tourists after the 2014 Winter Olympics. The area was able to develop new resorts that meet international standards such as Rosa Khutor. Enjoy the breathtaking views of the West Caucasus mountains as you slide through the snow!
Vorontsovskaya Caves
There are alternatives to endless skiing and swimming in saltwater. There are many spots that appeal to nature lovers in Sochi. One of the highlights of Sochi is its caves. You can walk 12 kilometres to reach the Vorontsovskaya Caves. Tourists can only go up to 500m, but don't be discouraged. Even this distance will still leave you speechless.
Nothing unique to the area. Just the same as the rest of Russia.