Portugal Lit Tips
Drugs: Fairly Strict
Rideshare options: Uber (Apple, Android)
Bolt (Apple, Android)
FREE NOW (Apple, Android)

Visa: 90 days visa free for most nationalities
Best Months: March – May
Drinking Age: 18
Best Party:
Rock in Rio-Lisboa (June)
General USD Conversion: $1 = 0.87 Euro
Low Monthly Budget: ~ $1,500/mo
Language: Portuguese
Tap Water: Drinkable
Outlets: Types C & F
Safety Level: Very Safe
Party Ranking: 4 Stars
All Portugal Articles
Portugal Lit Tips
Drugs: Fairly Strict
Rideshare options: Uber (Apple, Android)
Bolt (Apple, Android)
FREE NOW (Apple, Android)

Visa: 90 days visa free for most nationalities
Best Months: March – May
Drinking Age: 18
Best Party:
Rock in Rio-Lisboa (June)
General USD Conversion: $1 = 0.87 Euro
Low Monthly Budget: ~ $1,500/mo
Language: Portuguese
Tap Water: Drinkable
Outlets: Types C & F
Safety Level: Very Safe
Party Ranking: 4 Stars
All Portugal Articles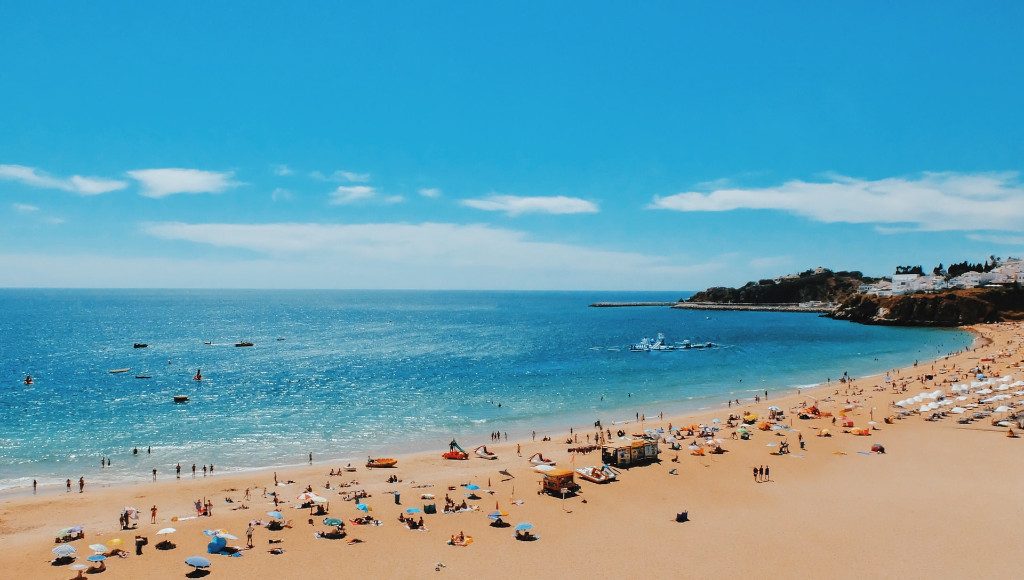 Wild & Company
The Wild & Company Bar in the heart of the city is a unique spot. This place is full of excitement with live music and dancers from the "Crazy Horse Show" style. Enjoy great shows, such as freestyle bartending while enjoying a cocktail from their extensive list.
Libertos Club
The Libertos Club is an oasis of excellence, glamour, sophistication. The club is surrounded by a sophisticated atmosphere that transcends the attractiveness of celebrities from the world of sports and international fashion. Libertos Bar is decorated with a relaxing and unique Buddha-inspired design. All the latest music trends are brought to you by the top DJs.
Le Club
Le Club is Albufeira's most luxurious nightlife. The newly renovated club is located on Santa Eulalia Beach and hosts the best DJs. This club has won the Portugal Night Awards for Best Club. It can accommodate 600 people and has two dance floors, a terrace, as well as a lounge area.
Matt'S Bar
Matt's Bar in Lisbon is a classic. This bar has been offering the best nights every week for 17 years. What can you expect to find? An immense terrace. You will be astonished by the best music from both national and international scenes. VIP areas are available that will make you feel like royalty. Weekly themes, the best DJs, boat parties, and a mechanical bull will all make for an unforgettable night! You will find all this and more when you visit Matt'S. It will make for a memorable night!
Kiss Disco Club
It has been completely renovated and is now considered the epicentre for all the madness in the Portuguese capital. The club's new image is made up of light, music, and live video. You can also find 4 separate areas that are private and reserved for you, each with its own individual design. On the second floor, you will find a "Lounge Club Marrakech". KISS is a top-ranking DJ collective that features national and international acts, parties, and many other internationally renowned events.
Club Vida
Albufeira's club, Enter la Vida Loca, was a huge success from the moment it opened. Club Vida is a lovely club with beautiful lighting and interiors. If you want to have access to the best party in town, flip-flops will not be allowed. You can expect to hear the hottest sounds of hip-hop, techno, and house from popular DJs.
Son of a Beach Hostel will make sure you have a great time on your beach vacation! Albufeira is renowned for its legendary nightlife. There is no better place to get the party started than the bar at this hostel. Son of a beach hostel is more than a bar. The outdoor terrace is a great place to relax and enjoy the sun, while also chatting with other backpackers. You will feel right at home in Albufeira with the shared kitchen and lounges.
It is an inexpensive and convenient way to get easy access to all tourist attractions. Only a minute away from Albufeira's famous beach. You will find great restaurants, shops, and a wide variety of bars and clubs within walking distance. All rooms have air conditioning and bathrooms. The Ale-Hop Albufeira features a lounge, a kitchen and a terrace with a view of the historic heart of the famous seaside resort. The check-in time is very limited so make sure you confirm the times before you book. The staff is friendly and helpful, and bed linens and towels can be arranged.
The Rich & Poor Hostel can be found in a central location in the heart of Old Town. The hostel has undergone a complete renovation to provide guests with superior comfort. It is only a minute walk from the main beach and just steps from the vibrant city center. The hostel is close to all the amenities you need, including shopping and beaches, bars, restaurants, popular attractions, and great nightlife. Rich & Poor offers a terrace and a snack bar as well as a shared lounge, ticketing service, and a tour desk. Your stay includes bed linens and towels. The staff is friendly and helpful. The rooms are clean, comfortable, and the rooms are well-maintained. The rich and poor hostel's location is a favourite part of many people.
Praia da Coelha
Visit Albufeira's beautiful beaches is one of the most enjoyable things to do. I recommend Praia da Coelha as my top pick.
Rabbit Beach, located approximately 6 km (3.7 mi) west Albufeira Old Town is a stunning beach with golden sand and seashells. It also has crystal-clear turquoise waters.
It is a Blue Flag beach with lifeguards and stand-up paddleboarding. You can also rent beach chairs and umbrellas.
Raised wooden walkways lead you to the west end of the beach. From there, follow the water's edge to reach the quieter sections of Praia da Coelha.
You can also take a walk along the trail that runs through the hills, and discover hidden coves.
Watersports
Albufeira's stunning beaches are surrounded by a coastline of caves. Water is the only way to reach many of these. This is where you'll find many companies that offer stand-up paddleboard, kayak and canoe excursions.
Your guide will instruct you on safety and provide expert guidance. In many cases, your guide will also be equipped with a GoPro to record a souvenir of your trip.
Albufeira's west beaches have waves that are easily surfable. The consistent breezes make it possible to do windsurfing or kitesurfing nearly every day.
Park Adventura
You can find them all at the adventure park Olhos de Agua just east of Albufeira. There are a variety of courses in the park, each with varying difficulty levels. 


Zoomarine Algrave
Zoomarine Algarve is the only wildlife rehabilitation center in the area if you are concerned about animal welfare. You can also find habitats for many animals, including alligators, tropical birds, and arenas for seal/sea-lion presentations, birds of prey, and dolphins.
These shows include stunt performers, a 4D Cinema, pools, wave beach and rapid rivers, as well as water slides in the waterpark.
Gypsy Markets
Gypsy market selling fake cameras, gold chains, video camcorders and fake drugs (regarding the drugs thing, the police cannot charge them with peddling fake drugs because they're fake drugs).
A scammer pretending that he is deaf and blind asks you to sign an agreement. You will need to fill in your name, email, and amount.
The form will be ready for you to fill out with your names and the highest donation amount. Don't donate and you may be harassed, or distracted by an accomplice who will steal from your donation.
Portugal's unofficial car parking attendants
As you enter a car park someone points you to a spot and asks for a tip. Some pose as guards/pretend that they are looking after your car, and then ask for a tip.
Once you get out of your car, one distracts and steals your valuables/bags.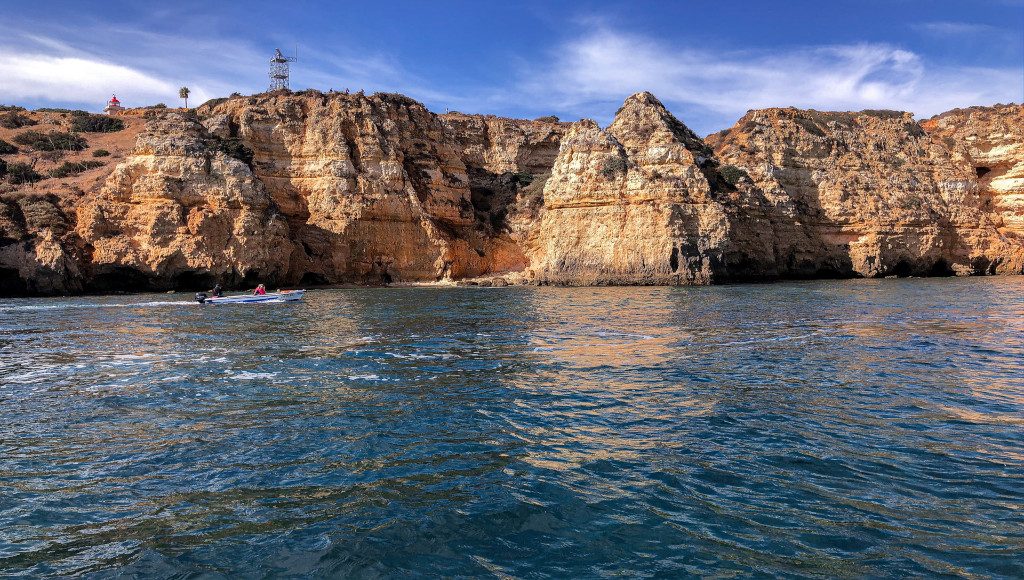 Whytes Bar
Whytes offers the best of both. There's a relaxed atmosphere upstairs, where you can chat with your friends. Downstairs…well, the music is blasting, and you are encouraged to dance on the tables. For a chance to win some drinks, play a game called "Beat the Bartender" on Tuesdays, Thursdays, and Sundays. The bartender and you both must roll a die. If your roll is higher than theirs, your drink will be free.
Three Monkeys
This backpackers' hostel is affordable and offers the opportunity to represent your country in a highly competitive sport: downing beer bongs. You can add a few to your international leaderboard by getting under a tube and letting your friends pour. After that, you can reward yourself with a shot or an espresso martini, or a glass draft sangria. Although it is most popular for late-night parties, there are perks like a darts board and live sports, as well as a pool table, making it a popular spot for early evening.
The Tavern
Are you stuck on what to do on Tuesday nights? The Tavern can help. You will be attacked, in a good way, immediately as soon as you walk through the doors. Neon Night is a safe place to be! Get your face painted in bright colours, grab glow-in-the-dark accessories, and enjoy a refreshing drink. If you feel super committed to the party, make sure to wear something white.
If not, I guarantee you'll spend at most half an hour laughing with your friends at your ridiculous smile.
Shaker Bar
Another place in Old Town is the Shaker Bar, a simple and cheerful bar that remains open until 4am even in the off-season. Their famous caipirinha is made with fresh limes. You can find live music on several occasions throughout the week, and you will also find a few tables for people-watching outside, along one of Lagos's main thoroughfares.
Stevie Rays
The place starts out as a great place to hear live blues and jazz, but it becomes a party spot for late-night revellers. If you are feeling energetic and want to watch the people, there is a balcony upstairs that has a dance floor.
Joe's Garage
Joe's is the first place you'll see when you enter. A beer pong ball will be flying towards you. Get involved in the fun! While you can host a game on any day of the week, those who consider themselves beer pong experts should come to the tournament on Sunday. It's as serious and competitive sounding as it is. You have the chance to win a EUR50 Bar tab. Joe's also has insane Wednesday foam parties.
Grand Cafe
Now, we're going to the after-party. After the bars close, you can make your way to Rua Da Senhora da Graca. There won't be any super clubs, but Grand Cafe, which can be found on this street, is the most famous of all the clubs in Lagos. You won't want to leave the club, as there's always a live DJ playing the best bass tunes. You're sure to find a refreshing break from the exclusive, dressy atmosphere that many clubs in European cities offer. You won't be turned away by singlets or flip-flops, and there won't be a penny taken out of your savings.
This top hostel in Lagos is still going strong after it was founded in 2004. Its longevity speaks volumes about the hostel's quality. It's the best party hostel in Lagos thanks to its amazing staff, friendly atmosphere, and huge sun terrace where you can relax after a hard day.
If you are looking for a great time at one of Lagos' best hostels, Rising Cock is the right place for you. This hostel is clean and very tidy. It's possible to party all night, meet amazing people, and still be clean and fresh the entire time.
Staff are often the highlight of a hostel stay. This hostel is highly recommended in Lagos. They are funny and knowledgeable about Lagos. We also love the tours and pub crawls they offer.
JJs Yard is a fun place to stay in Lagos. The hostel is a budget option in Lagos that offers a friendly, welcoming atmosphere that makes you feel comfortable.
A party hostel does not have to be chaotic all the time. We love it when a hostel has both a fun atmosphere and a relaxed vibe. Sol A Sol is a Lagos backpackers hostel that we really like.
This Lagos hostel is for you if you enjoy the sounds of having fun at the beach, rooftop barbecues, and nightly bar crawls. The staff make this place even more social by offering 'family dinners' which are a great way to meet other travellers.
This Lagos party hostel is open-plan and features a pool with a bar and rooftop terrace. The breakfast is included and the in-house chef will make sure that you have a delicious meal. We like the dorms' simple, clean design and the boutique-style private rooms.
Bura Surfhouse is an excellent choice if you are looking for a comfortable, friendly hostel that is also a great party spot. The delicious breakfast is a must-try for foodies. This top hostel is located in Lagos' old town.
We love the social aspect of this hostel in Lagos. You can enjoy nightly activities and a large rooftop terrace that is great for meeting new friends. The location is also great, being in the old town and near the beach.
Cloud 9 is a great choice for those who value location in a hostel. Cloud 9 is located close to the strip.
It is a wonderful experience to kayak along the stunning Lagos coast and surrounding areas. You will find it much more relaxing than a full-day boat ride. If you have the time, you can even go to hidden beaches and coves from your kayak.
Make sure you have enough water and sunscreen to last the day.
Ride a Hovercraft
Hovercrafts can be used on roads, ice, snow, and water. There are three types to test these amazing vehicles in Lagos.
Portugal is a great place to go scuba diving. You will find plenty to see in Lagos, and you can take your certificate with you or test dive with an instructor.
There are many underwater caves and limestone islands that offer rich biodiversity. There are many dive centers to choose from.
Stand-up paddleboarding can be a great way to see the coast from the ocean side. You can explore hidden coves and beaches that you wouldn't be able to reach on a boat trip.
I recommend that you take a paddleboarding tour with a local guide if you are new to the sport. They will help you learn the basics and show you the best spots, so you can focus on your board.
Benagil Cave is the most well-known cave in Portugal. This cave is stunning with sinkholes that let the sunshine through the ceiling, illuminating the beach inside.
You can see the cave best if you paddleboard or kayak from Benagil Beach in the early morning before the boat rides begin. The cave beach will be crowded with boats once the boats begin to run.
Go on a Boat
It is worth taking a boat ride around Lagos to see the natural caves and cliffs. Hidden beaches and natural arches have been created by millions of years of waves crashing through limestone cliffs. They can only be accessed by kayak, boat, or stand-up paddleboard.
If you're interested in wildlife viewing, there are dolphin sightseeing tours that are well worth the effort.
Learn to Surf
Lagos is a great place to learn to surf year-round as it is sunny most of the time and the temperatures don't drop too much. There are many surf schools available, as well as beaches that offer great waves for beginners.
You can rent a surfboard if you are already proficient in surfing and meet local surfers at the beach.
The views from the cliffs are breathtaking. You can see Carvoeiro and Sagres.
Being so close to Albufeira, they basically have the same scams for the area.
Gypsy Markets
Gypsy market selling fake cameras, gold chains, video camcorders and fake drugs (regarding the drugs thing, the police cannot charge them with peddling fake drugs because they're fake drugs).
A scammer pretending that he is deaf and blind asks you to sign an agreement. You will need to fill in your name, email, and amount.
The form will be ready for you to fill out with your names and the highest donation amount. Don't donate and you may be harassed, or distracted by an accomplice who will steal from your donation.
Portugal's unofficial car parking attendants
As you enter a car park someone points you to a spot and asks for a tip. Some pose as guards/pretend that they are looking after your car, and then ask for a tip.
Once you get out of your car, one distracts and steals your valuables/bags.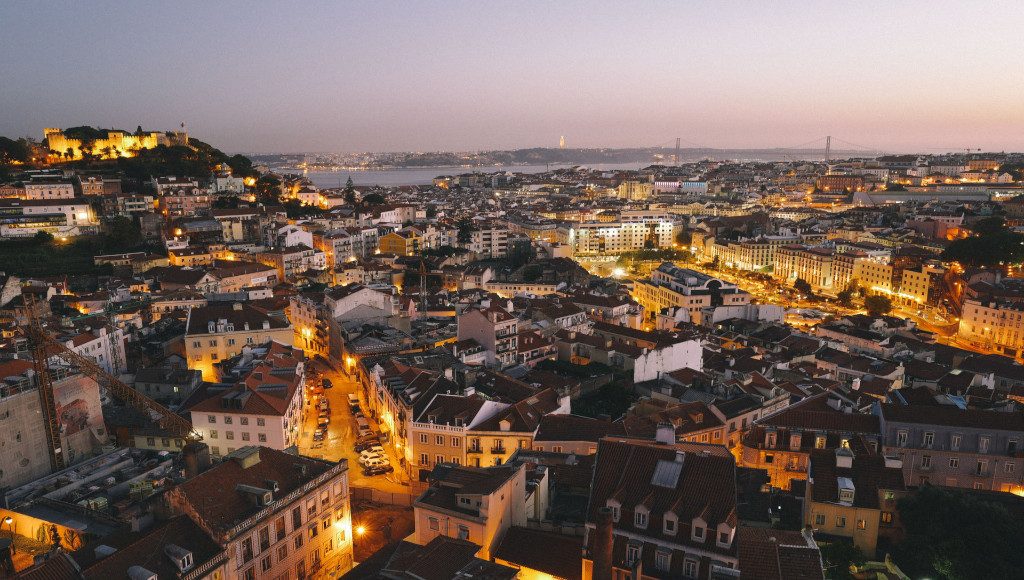 Bairro Alto
Bairro Alto doesn't exist in one location. It is a whole neighbourhood that includes a variety of bars, clubs and cafes. It's easy to get lost barhopping among the lively crowds, as there are venues like the LGBTQ-friendly Purex or the exclusive Maria Caxuxa. Galeria Ze dos Bois is an independent venue that hosts some of the best alternative live-music performances in town.
Titanic Sur Mer
Titanic is Lisbon's newest nightclub. It was once a fish market, which is not surprising considering it is just a few steps from the riverbank. The venue hosts Portuguese musicians every night. It also hosts some of the most popular events in the city.
Tokyo
The Tokyo Jazz Club is located on Pink Street, Cais do Sodre. It offers high-quality live music every night, with many artists coming here on weekends to jam out in impromptu sessions. Friday night is a popular time to visit, as the place attracts an older crowd.
LUX
You may have heard of this club before you even visited Lisbon. The terraces at the nightclub are located on the Santa Apolonia docks. They offer a stunning view of the Tagus. The Lux hosts international and national DJs, as well as artists of different musical styles. It is difficult to get inside during rush hour, especially at night. Be well-dressed, and don't bring only men.
Incognito
Incognito in Sao Bento is still a great place to go for an alternative night out, even though it's over three decades old. This small dance floor is packed with indie, new-wave, and post-punk fans.
Lux Fragil
Lux Fragil, Lisbon's most popular club, hosts a host of top-name DJs and rising international talent every week.
The two-floored listed building, which boasts a river-view terrace, decadent interiors and a beastly Funktion-One sound system, draws from a dancefloor-delighting palette of house, disco, techno and everything in between. Helena Hauff and DJ Sprinkles were past performers. Live and experimental acts are also occasionally featured. Thursdays are a good time to see leftfield artists, while Fridays and Saturdays can be crowded. Be aware of large groups of drunken people queuing up and keep in mind that Lisbon's nightlife is late-night.
Lust in Rio
Lust in Rio is a little more expensive than most of Lisbon's clubs. This is the place to go if you are looking for beautiful, trendy people. You must dress appropriately for the bouncers. Lust is a bar and restaurant that offers a unique view of the riverside, while also catering to different groups. It's located near Cais do Sodre. Every night features a different theme. Wednesday's Swag On is for hip-hop and R&B fans. Thursday's Pegadinha is for Brazilian funk lovers.
K Urban Beach
Urban is a popular destination for young people. This club is located in Santos and boasts one of Lisbon's most stunning outside areas. You can enjoy a meal at one of two restaurants, as well as spectacular views of Ponte 25 de Abril from the wooden terrace. Then dance until 6am.
Cinco Lounge
Cinco is low-lit and elegant. It's quiet enough for conversation, yet comfortable enough to lounge on a banquette with pillows. It has glass tables and curtains that cover the floor give it a mysterious, elegant feel. Cinco has been a local favourite for over 15 years. They offer a variety of cocktails, including wine and non-boozy drinks. Both the classics and more playful drinks are excellent here.
G-Spot Party Hostel is a top-rated party hostel in Lisbon. It's a great choice for travellers, cultural enthusiasts, and professional party-goers. G-Spot Party Hostel – Lisbon offers family dinners, happy hours drinks, nightly pub crawls and free breakfasts with toast and tea. You can also relax in the hostel's large common area, which is equipped with comfortable couches. You can get discounts on tours, festivals, drinks, and shots at bars. You will have access to the most popular clubs in Lisbon. The hostel is centrally located in Lisbon's historic downtown, just steps from Avenida da Liberdade. This neighbourhood holds the record for having the most bars and clubs, with over 200 of them. 
The Urban Garden Hostel offers a wonderful place to meet other travellers, relax, and have fun. There are so many amenities that you can enjoy: free breakfast, free dinners; walking distance to the metro; free sheets; free wi-fi; nightly activities like pub crawls and other social events. You can also get luggage storage free of charge for people who have early or late trains or flights.
Highly recommended.
Why is this hostel so amazing? It could be because they give an hour of power every night, which includes free-flowing beverages. Or maybe it's because the hostel is one of the most popular in Portugal.
You can either stay in or go out drinking, but it's not a completely mental hostel. Yes, it will be a wild night with all the people you meet but it is CIVILIZED.
The outdoor pool is just the beginning of Sunset Destination's many offerings for party goers who want to make the town their own. The hostel's Zebra Bar offers a variety of options: enjoy happy hour with free drinks, dance to organized DJ nights or just grab some delicious snacks.
Sunset Destination is the perfect place to party at the club! It's located in Lisbon's entertainment district. This means you are only minutes from the most exciting bars and clubs in town.
Yes! Lisbon Hostel hosts parties almost every night of the week. You can get beer discounts, and you can also find cheap wine. It's a diverse crowd, but everyone is there to have fun. There is plenty of space in the hostel, including a room with beanbag chairs and a common area. The hostel even offers a king-sized bed under the TV for those who are unable to return to their rooms. The bar is open late into the evening. If you are travelling solo and looking for people to have a good time with, this is the ideal place to stay.
There are many free events at the hostel, including pub crawls, group dinners, and walking tours. If you are travelling in peak season, make your reservations as soon as possible.
Funiculars
Lisbon, like Rome, was built on seven hills. The city planners created a series of funicular railways, which were not like Rome. It is a joy to ride some of these tracks, such as the Ascensor do Lavra that dates back to the late 1800s. This track has been given a national heritage label.
The Ascensor da Biica also runs along the narrow cobbled lanes of Largo do Calhariz.
We must not forget about the Santa Justa Elevator, which takes people from Baixa up to Carmo with breathtaking views of Lisbon's downtown.
Eat at the Counter at a Cevicheria
After a day of shopping in Bairro Alto or Principe Real, you can stop by A Cevicheria for lunch. Ceviche, a Peruvian dish, is the main course. It's served with Portuguese flair and flavours. 
You can get a seat at the counter to watch the chefs create dishes with precision. This is the place to go if you enjoy a dramatic lunch. It also has a huge octopus attached to its roof. 
The huge Lisbon Oceanarium is located in the Tagus Estuary's blue waters. It rises like an enormous aircraft carrier. The structure contains a variety of exhibits about marine life that draw in more than one million people each year.
Drink some Ginjinha
Ginjinha, a Portuguese liquor that is similar to a cherry-alike fruit, costs just 1 euro. You can also have it with a cherry or chocolate wafer.
It's most well-known in A Ginjinha (at Rossio Largo de Sao Domingos 8), but it's also popular in many other cafes around Praca da Figueira.
Endless beaches
It's a short drive across Ponte de Abril, on the Tagus River, to reach Costa da Caparica, a highly regarded and sought-after summer resort. This is located on the northern edge of Setubal and gives you unrivalled access to some of our most beautiful sandy spots near the capital.
You will find empty stretches with acacia-backed dunes here, as well as swaying seagrasses. All of this is washed away by challenging surf.
The most popular beaches are located closest to the town, while the narrow-gauge railway transports travellers further along the coast to more remote coves and sunbathing areas.
Get a board and wax it. You might also want to wear a pair of board shorts or a wetsuit if you are going to be in the water where the Atlantic Ocean meets the Tagus Estuary. It's where most wave riders in the capital will retreat on weekends.
There are some difficult left-to-right waves, and many tour operators offer lessons on the swells. These are great for beginners who want to get away from the city's beaches.
Restaurant Scam
General Portugal Articles