Indonesia Lit Tips
Drugs: Very Strict
Rideshare options: Grab (Apple, Android)
Uber (Apple, Android)
Gojeck (Apple, Android)

Visa: 30 days visa free for most nationalities
Best Months: April – October
Drinking Age: 21
Best Party: TBD
General USD Conversion: $1 = $14,000 Rupiah
Low Monthly Budget: ~ $500
Language: Indonesian
Tap Water: Not Drinkable
Outlets: Types C & F
Safety Level: Mostly Safe
Party Ranking: 5 Stars
All Indonesia Articles
Indonesia Lit Tips
Drugs: Very Strict
Rideshare options: Grab (Apple, Android)
Uber (Apple, Android)
Gojeck (Apple, Android)

Visa: 30 days visa free for most nationalities
Best Months: April – October
Drinking Age: 21
Best Party: TBD
General USD Conversion: $1 = $14,000 Rupiah
Low Monthly Budget: ~ $500
Language: Indonesian
Tap Water: Not Drinkable
Outlets: Types C & F
Safety Level: Mostly Safe
Party Ranking: 5 Stars
All Indonesia Articles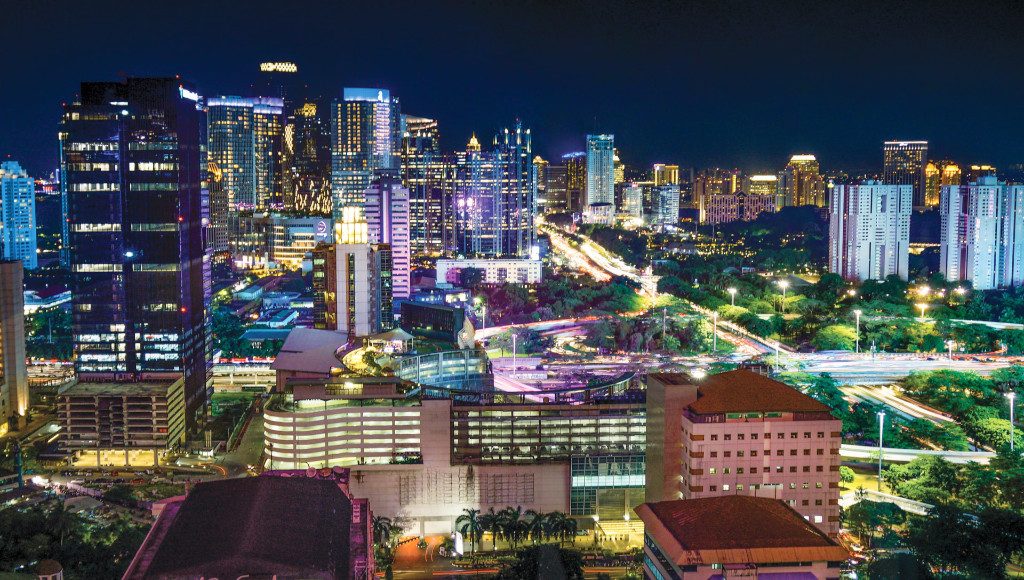 Colosseum Club
The Colosseum Club in Jakarta spans over 1,000 square meters and can accommodate up to 2000 people. It boasts a 16-meter high ceiling and a balcony that overlooks the city lights. It is obvious that the dance floor here is large and the DJ plays electro, techno, and EDM. This makes it ideal for party moods. 


SKYE Restaurant and Bar
The rooftop bar is located on the 56th floor at the BCA towers. One thing you won't compromise on when you visit this rooftop bar in Jakarta, the stunning views you will see of Jakarta from here. The bar and restaurant have a large open area and a great menu. It has a South American feel to its decor and is known for creating unique cocktails. Make sure to ask them about it and get as many as possible while you're there. The rooftop pool is a great addition to Jakarta's nightlife.
Cloud Lounge
It's located on the 49th Floor of the Altitude of the Plaza building. You can only imagine the panoramic views you will get from this location. Cloud Lounge boasts 360-degree views over the city's skyline. The rooftop bar is well-known for its elegant atmosphere, extensive drinks menu and fine dining restaurant. Their unique selling point is their zero-degree vodka room, which allows you to enjoy vodka at a sub-zero temperature.
Jenja
It is renowned for hosting DJs from around the globe. The DJs use a wild light and sound system. Jenja is the place to be if you're looking for a fun party spot in Jakarta, with great people and a young crowd that loves to dance. There are people from all walks of life: students, young people, corporates, and travellers. 


Empirica
There are times when you feel like having a good time and others when you just want to relax. Empirica is the best place to go if you're in the mood for the former. This lounge is one of the most luxurious in Jakarta. This is the place to go if you want a more sophisticated experience in Jakarta's nightlife. The entire floor is dedicated to comfortable seating and LED lighting. Their furniture is lit by beautiful LED lights that can be controlled to the beat of the music.
Dragonfly Club
This club was established in 2004 and is a popular choice for Jakarta's party-goers. The place lives up to all its expectations. The place boasts lavish interiors and a modern touch. There is also a large dance floor and an amazing lighting system. It's perfect for hosting a party. 
The club is one of the most well-known in the country. However, it's very expensive. 
33-degree Skybridge
Skybridge 33 degrees has one of the most beautiful rooftop bars in Jakarta. Enjoy the relaxed atmosphere and delicious food. This place's unique selling point is the breathtaking views you get of Jakarta and the beaches. The space is divided into two areas, the bar and the dining area. They are connected by a bridge. This is where the name came from.
Karumba
Karumba Jakarta is a beautiful lounge with an amazing interior design. They are a top Jakarta rooftop bar. Their interiors were inspired by the culture of the Caribbean West Indies. Karumba is well-known for its wide range of drinks. In fact, they claim to be the only rum bar in the city. This Jakarta nightlife experience is not to be missed if you love rum.
Lucy in the sky
Lucy in the Sky is a spot for chill nightlife in Jakarta that has lots of vibrancy. Their distinctive feature is the fact that all of their interiors are made entirely from recycled material. The drinks are varied and affordable, compared to other establishments in the area. 


BART
Bar At the RoofTop stands for BART and it is a distinctive feature that will grab your attention from the moment you step inside. BART is monochrome and all interiors and designs are done in black-and-white. The rooftop is on the 7th floor at the Artotel hotel. From there, you can see the sunset and sky. 

Sky Pool Bar Café
The Sky Pool Bar is a rooftop bar located in Jakarta that offers a great pool party experience. The Sky Pool Bar boasts a large open pool, a bar, and 360-degree views of the city. This poolside bar is located on the 17th floor at the Kempinski Hotel. It has soft lighting and plush seating that makes it a great place to relax or for romantic occasions. 


Blowfish
Blowfish is another venture of the same group that brought Dragonfly to Jakarta. It is yet another spot to enjoy the best Jakarta nightlife. The interior of Blowfish will make you feel as if you're in the future. This club in Jakarta has amazing lighting. The club's interiors are stunning and the lighting system creates a great party atmosphere.
Blowfish is a popular party venue that caters to young, hip people who are looking for great music and a fun experience. You can watch the dancers on a small stage while you enjoy their extensive drink menu.
Fable
What do you do if Jakarta's nightlife options are overwhelming? What would you do if you could do all of it at once? Fable allows you to do it all in one evening. Fable's unique architecture is what makes it so special. It is enclosed in a glass space that offers a large space for dining, lounge or clubbing. The 1500 square meter area covers the entire area. It features a large seating area, LED lights, and a throbbing sound system. It is a great place to party all night. The city's young and wealthy make the atmosphere very lively.
Every guest receives a welcome beverage upon check-in. That's all you need to know right? Enjoy free snacks starting at 5pm at the bar. Also, there are Happy Hour specials on beer and 20% off food.
If you don't want to socialize over cold beers then enjoy the gym, common room, Wifi throughout, and shared kitchen. Breakfast is included in the price!
To relax, the roof garden was designed with you in mind. This is the perfect spot for sunrise yoga or sunset drinks. You'll find a lounge cafe equipped with a pool table and a home cinema on the ground floor.
There is also a gym and a bar in the garden that offer affordable drinks and great music. We hope to see you there. And when you're done, get into your pod dorm bed. It is quiet, dark, comfortable, and cool.
The Wonderloft hostel is located in the heart of colonial Jakarta. This means that history, food and adventure are all within easy reach. Because you are centrally located, it is easy to get everywhere and get out or in. The Jakarta Kota Stations is a major bus- and railway station, just a few hundred metres away. A marina with thousand island views is only 10 minutes away. This facility is all about sharing, adventure, exploration, and having fun together. 
Thousand Islands Jakarta
Amazingly, the Thousand Islands can be considered part of greater Jakarta. This means that you don't need to travel far if you want to enjoy some beach time in the city.
A boat tour is the best way to see the islands. It will allow you to hop from one island onto the next and take you to all the top sights.


Museum Wayang
Wayang, the Indonesian name of traditional puppets, is one of Indonesia's most treasured cultural traditions.
The puppet museum will take you on an interactive journey through time to learn more about the cultural significance of wayang and show you how these incredible objects are made. This quirky museum is located in Jakarta's old town. It is worth a visit.


Atlantis Water Adventure
Atlantis Water Adventure, another attraction at Ancol, is a large water park that can be used to cool down on hot days.
There are eight areas in the park. You will find a large wave pool as well as fun slides and pools.


Jalan Surabaya Flea Market
Shopping is a popular pastime in Jakarta. If you're looking to get the best of both, then visit Menteng, which is known for its flea markets.
You will find a variety of signature items here, including vinyl records and ornate wood carvings. The market spans over half a kilometre so you are sure to find something that suits your budget.
Bargaining is normal so don't be afraid of haggling if you find something you like.


Ragunan Zoo
Ragunan Zoo covers an impressive 185 hectares and boasts an incredible 3,600 species. Some of the Indonesian species that live at the zoo include graceful orangutans and Komodo Dragons. 
The zoo also has a variety of beautiful indigenous plants. It is a great place for people to learn about Indonesian wildlife.


Dunia Fantasi
Dunia Fantasi is Jakarta's answer to Disneyland. Fans of Disneyland may be surprised to find parts of Dunia fantasi are remarkably familiar. You will find over 30 rides, including the Halilintar twister and the Niagara Flume.
You can also enjoy the Star Wars section, as well as the large Ferris wheel that allows you to take in the sights all around the park.
Shopping
Shopping is best done in a well-established mall such as Plaza Senayan or Plaza Indonesia. They had high-quality products and their prices were always fixed. Avoid falling for bargain stores like Mangga dua Mall / Pasar Baroe/ Mal Ambassador Kuningan. Always read the reviews and price information online before you make a purchase.


Illegal Taxis
Illegal taxi rates from not-so-common taxi brands (especially at airports). Only use a licensed taxi company, such as Blue Bird. Before you start, always ask the driver for the taximeter.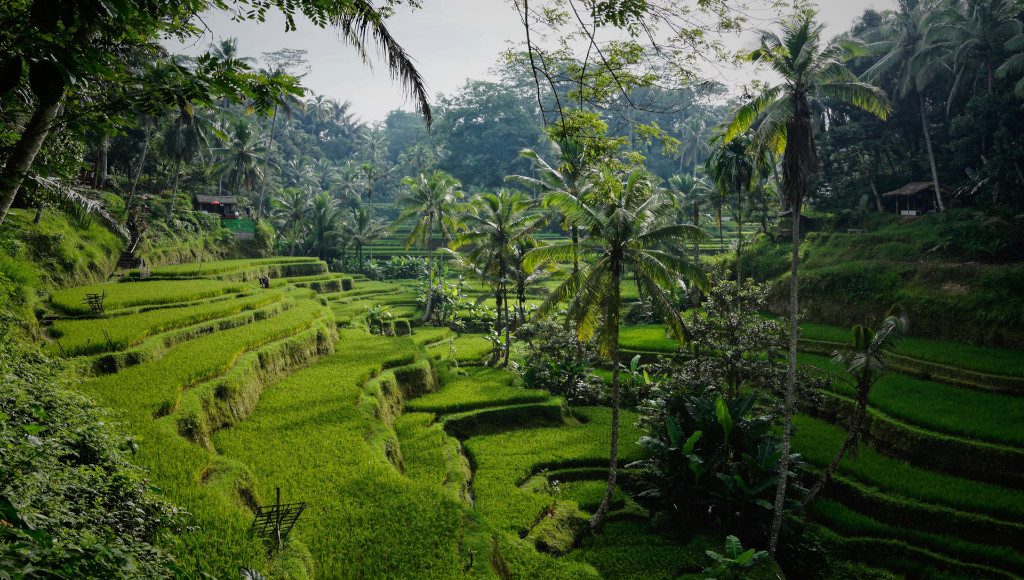 Potato Head Beach Club

This club is one of the best places to go for the nightlife in Bali. The 'Infinity Pool" is a great way to escape the heat and enjoy the cool night air. While international DJs and celebrities fill the bars and tables surrounding the infinity pool. 


Frankenstein's Laboratory
Frankenstein's unique theme and the crazy shows that take place every night are two of its main attractions. Interior design features spooky and bizarre elements such as zombie paintings and wall hangings. Two cabaret shows are offered every night. The first one is suitable for families. The second is in the "Time Warp Lab" and is for adults only. The drinks are affordable and there are some unique cocktails that make it the perfect spot for cultural nightlife in Bali.


Finn's Beach Club
This beach club is made up of an all-bamboo structure and an infinity pool. Berawa beach is the ideal spot for surfing during the day and the hub for those looking for the best nightlife in Bali. The bar is located on the beachfront, so surfers can walk right in to grab a beer after a hard day of surfing. The infinity pool, which is blue-tiled and has underwater speakers, allows you to unwind. 


The Old Man's Bar
This bar is located in Canggu's Batu Bolong beach. The bar is a peaceful place to enjoy Bali's nightlife. The music is loud enough, with Rock and Reggae being the most popular. The "Dirty Ol Wednesday Nights" is for true party-goers, with international DJs, drinking games and table tennis creating an atmosphere of excitement. Locals and expats are the majority of the crowd, with a special focus on younger generations. You will be compelled to return again and again because of the great service and cheap drinks.


Laughing Buddha Bar
The bar is one of the most exciting places to enjoy Bali's nightlife. This bar is known for its live bands playing Jazz, Fusion and Blue-Rock, as well as other world music. This place will provide you with an unforgettable experience.


Ku De Ta Beach Club
Ku De Ta is a great beach club for nightlife in Bali. With its own DJ team, the club is a party spot. They play some of their most popular tracks every night to create an unforgettable atmosphere. There is also a Tree Bar that features a theme forest, and a Wantilan Roof Bar for romantic candlelight dinners. The centre lawn hosts special night shows.


Bali Joe Bar
This gay bar is located in Jalang Camplung Tanduk and offers a lot of fun. You can watch the drag shows and dance performances by go-go guys all night. Every night, there are beauty competitions with ladyboys. Although the bar is busy on weekends, the staff are always friendly and helpful. If you are looking for a fun and energetic way to enjoy Bali's nightlife, this is the place.


Bali Agung Show
There are many ways to experience Bali's nightlife, including theatrical performances. The Bali Agung Show hosts some of the most impressive shows, ranging from Balinese legends and modern dance performances. The show is breathtaking, from the costumes and dance choreography to the performances by 150 actors. The performances depict the most tragic, romantic, and heroic moments from Balinese history. It is a memorable experience thanks to the luxurious seating and spacious lounges.


Mixwell Bar
Mixwell is located on the same street as Bali Joe Bar. You will find some of the best drag shows in town. On the glamorous dance floor, you will see lookalikes of Lady Gaga, Whitney Houston, and Christina Aguilera. The enthralling atmosphere is created by loud music and multi-coloured lights. The performers also interact with the audience. Visitors, locals and expats make up the audience. You will enjoy a wonderful experience in Bali's nightlife with the staff.


Sunday Beach Club
Sunday Beach Club is located in Bukit Peninsula and is great for anyone looking for relaxed nightlife in Bali. The beach club is a relaxed and comfortable place where you can enjoy the beautiful blue waters and the sun. You can also go snorkelling, volleyball, kite flying and sea kayaking if you are looking for more exciting activities. They also follow the principle of "First Come First Serve". For the best seats, get there early so you don't miss the sunset. Don't forget marshmallow toasting on the bonfires if you go there at night.
The Tipsy Gypsy is all about getting tipsy, as you might have guessed from the name. You will be swaggering back into your dorm room in no time at all, as it is just minutes from the best bars and clubs downtown.
Do you want to keep the party going in-house? The Tipsy Gypsy is your answer! Each evening will be unforgettable with the pool and bar at the Tipsy Gypsy.
Get up early and get rid of that hangover with one of the hostel's yoga or surfing lessons. The Tipsy Gypsy can speak your language, no matter if it's partying hard or relaxing.
We hope that you don't plan on sleeping too much because The Funky Place will keep you moving all night! The Funky Place is unique because it has its own bar and features live music every night.
You can choose between adventure and relaxation by swimming with dolphins or sending a message to the hostel.
A treehouse dorm is also available at the hostel, giving backpackers the opportunity to wake up each morning with a view over the ocean. You will love The Funky Place! There are so many fun ways to party, and you'll want to stay there for a while longer.
The Farm Hostel is unique in every way a hostel could be. It is easy to understand why this hostel was named after the Balinese countryside. The hostel is located in the middle of farmland but it doesn't mean that you can't party. The Farm Hostel offers access to a pool, bar and lounges on the grounds.
You can also walk to the beach and bars. After hanging out in the hostel, you can make some great friends on your trip, and then head to the nearby clubs to dance the night away.
The hostel is located in a traditional Balinese-style building. The only hostel with a swim-up bar in Bali. The best thing about this hostel is the proximity to bars and nightclubs. You don't have to arrange transportation. The staff are excellent and happy to assist with booking your travel to the Gili Islands, or any other part of Indonesia. This hostel is a must-see in Bali.
This is a great place to stay if you are coming home from a night out or if you just want to get over your hangover. Kuta's nightlife district can be found just a few minutes from your front door. Even the most timid backpacker can make new friends and connect with others through the many activities and events offered.
Not all rooms include breakfast. Make sure to check. However, you can purchase a delicious breakfast on-site – a great way to start your day.
The Pillow Inn is a great choice for youth hostels in Bali. You will not want to leave this hostel!
Pillow Inn is not just about the comfort of the rooms and the meals, but the party atmosphere! This backpacker's party hostel offers a free hour of drink for the weekend to set the mood before you party the night away.
After days of drinking all night, you can take a break and go to one of the yoga classes at the hostel. You will find inner peace and be able to let loose again after a long day!
When most people think of a capsule hotel they picture a hostel where backpackers are kept to themselves in their bunks. Capsule Hotel Bali is a capsule hotel where only the party-loving are allowed to stay in their pods.
There are so many things happening in this hostel that it is hard to keep your head spinning at all times. You'd be hard-pressed to find a better place than this hostel, with its own rooftop terrace and cafe. The real fun starts when night falls!
You won't be able to find the time to get to bed with their bar, drinks games, happy hours specials and even a party bus!
Bali Treetop Adventure Park
Bali Treetop Adventure Park is the place to go if you are looking for adrenaline-pumping fun.
There are many circuits to choose from high up in trees. Nets, swings and flying foxes are available that allow you to fly through the air while taking in the stunning views of the forest canopy.
Seafood – Sanur
Sanur, a quiet seaside resort town, miles from busy areas like Kuta. The main draw is the beach's main strip, which is surrounded by a long sidewalk. You can stroll along the shoreline and take in the views or stop for a bite.
Sanur is known for its seafood restaurants. One of the best things you can do in Sanur is to wander around and stop whenever you see something that looks interesting.
A dance performance called the Kecak Fire Dance takes place in Bali. The Kecak Fire Dance is a group of 65+ vocals that act as instruments to strengthen a story through dance. Watch the sunset dance from the amphitheatre on the cliff at Uluwatu temple or in the middle of Ubud.
Amed is an excellent choice if you're looking for a peaceful area of Bali that isn't disturbed by the tourists who frequent it. This is a small, undiscovered part of the island. It isn't a real town but a collection of villages that are close to the ocean.
Many people visit Bali for diving and snorkelling. It is also a great place to dive as it is relatively affordable compared with other parts of Bali.
Monkey Forest, a Hindu temple complex located in Ubud, is also one of the main attractions. There are over 500 monkeys in the complex, and three temples still standing here date back to the 14th century.
You can explore the entire area and take photos of the monkeys, or simply take in the beautiful scenery. Bananas can be purchased at the main entrance to feed the primates, but it is important to remember that monkeys will often grab anything you have on you such as sunglasses or water bottles.
Padang Bai, located in the east part of Bali, is famous for its diving.
Seven different dive sites can be reached by a short boat ride from the shore. No matter what level of diving experience, there's something for everyone. PADI certification is possible.
Mount Batur, at 1,700m above sea level, is the best place to find adventure in Bali. You can go on a tour of this volcano, which is Bali's most popular. It usually starts at 4 o'clock in the morning.
You will reach the summit in time to see the stunning sunrise over the crater. The mountain is also surrounded by a beautiful lake. This trek is also the easiest in Bali, compared to larger mountains. If you want to claim that you have trekked up a volcano, this is a great choice.
While you can dive anywhere in Bali, you should only go to Tulamben if you wish to do wreck diving. This is where you'll find the wreckage of the USAT Liberty, which was here during the Second World War. It is the most well-known wreck in the world.
There are many water sports in Bali, and one of them is to take a trip on a raft down the Ayung River.
White water rapids make the river a thrilling ride. As you cruise down the Ayung, you'll pass small villages and lush forests. This allows you to enjoy the stunning views from a different perspective.
Kuta Beach is the best beach in Bali if you are new to surfing or just want to enjoy some gentle waves.
The beach is located across from a sandbar which means that it has rolling surf without any sharp reefs. You can also rent a board and sign up to take a lesson or rent a bodyboard if you're looking for something less strenuous.
Visitors and locals alike visit this spot to see the sunset. You can also relax on the sand and enjoy the beautiful atmosphere with a cold beer.
Tanjung Benoa, where you can try water sports, is the best place in Bali. There are many activities available. The most thrilling is the strapping on of a water jetpack. This will allow you to fly high into the air up to 10 meters. Sessions usually last about 20 minutes.
Caving
Many surf enthusiasts flock to Uluwatu Beach to enjoy the waves. But, many don't realize that there is an even more hidden gem if they are willing to search for it.
The Uluwatu Beach Cave is located beneath the beach. It looks like a dragon's den and is a great place to stop off after a long day on the hot beaches.
Uber and Taxi Scams in Bali
You might be tempted by taxi-based scams in Bali. Before you take a taxi, make sure the meter is turned on. Failure to do this could result in a large bill at the end. You can also agree on a price upfront, but you should have an idea of the cost before agreeing to a fee. Blue Bird Taxi is the most trusted Taxi company in Bali. However, it's a good idea to be cautious as there have been reports of drivers pretending to be Blue Bird Taxi drivers. Remember that Uber is banned in Bali. The few taxi drivers who do use it, as well as their passengers, are at risk from local taxi syndicates and mafias as well as local law enforcement.
Scam with Tampered Arak
This scam can have severe and possibly fatal consequences for your health. The issue of tampered alcohol continues to be a hot topic around the globe, recently being highlighted as a possible culprit in several unsolved deaths of American tourists in the Dominican Republic. This scam is carried out in Bali. It involves the use of local arak liquor mixed with cheap methanol. This can lead to blindness and even death. We recommend avoiding arak. The danger does not end there. It is important to only order drinks from reputable establishments.
Surfboard and Motorbike Rentals
Both surfboards and motorbikes can be rented in Bali. However, they can also cost more than the rental fee. If you rent a bike or surfboard from a vendor, make sure to inspect it for damage before you pick it up. To avoid any claims by the vendor that you have damaged the rental, take photos of the bike or surfboard when you return it. Travellers have reported that vendors have taken motorbikes from travellers who have left them there, then claimed they had stolen them.
Free Guide
As with many popular tourist spots around the globe, Bali attracts many scammers. They also offer to guide tourists for free. They may ask for a tip or donation at the end of your tour, or force you to visit a shop that sells fake souvenirs at a ridiculously high price. You should make sure you hire a reliable guide to take you around Bali. If you don't want to pay upfront, these "free tours" will cost you extra.
Parking and Entrance Fee
If an entrance fee is being requested when there is none, or if you suspect that the person asking for it is not actually the staff providing admission, you can simply go on your way. You can choose to park somewhere else or tell them you are going to leave. This will usually result in a lower fee. Remember that entrance fees are charged at official booths for major temples like Tanah Lot or Uluwatu as well as tourist attractions such as Ubud's Sacred Monkey Forest.
Currency Exchange Scam
This is the most common travel scam in Bali. There are many currency exchange booths on the island. Some are safe, while others are dangerous. Look out for vendors that offer high exchange rates and no fees. These deals are often too good to be true, according to savvy travellers. Many people have claimed that vendors will take some of your money and then direct your attention to your wallet or a calculator after you've deposited your cash. It's better to exchange cash at reputable banks or use an ATM at an airport, hotel or bank. Also, learn the local currency to know the exact amount you are giving and what you owe back when you hand over cash.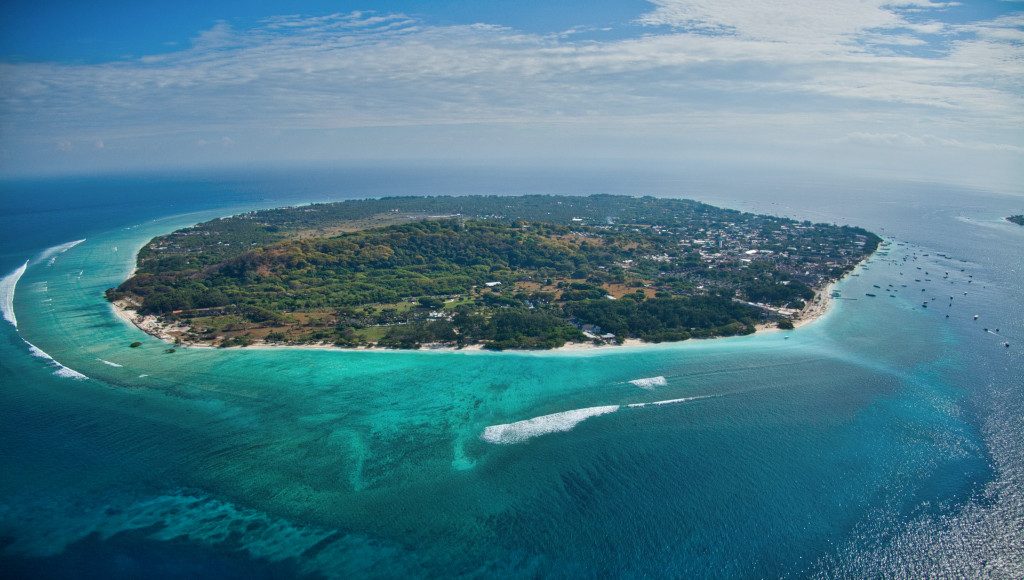 Honestly, the island is pretty small. There is one major strip that has everything you'll need for a good night out. Your hostel (see below) will let you know how to get there and will probably have an armada of like-minded backpackers raring to go. 
Gili castle offers super comfortable rooms, delicious food, an amazing swimming pool and an epic rock climbing wall. It also has a crazy party vibe. This is the main party hostel on the island and it's guaranteed to be a great time. You will need to book well in advance as it does sell out quite frequently.
Mad Monkey is Asia's most loved hostel chain. Mad Monkey Gili Trawangan is a hostel that offers no stress and no worries.
Their infinity pool overlooks the ocean. You can relax by the pool with a chilled Bintang or enjoy a night at the hostel bar. Mad Monkey hosts a variety of daily events including live music, beer-pong tournaments, and snorkelling tours.
Are you looking for a place with a great party atmosphere, a large swimming pool to cool off and surrounded by a great bar and social area that brings together all travellers? Gili Mansion is for you.
You can also find the best bars, restaurants, and beaches within walking distance of the hostel. The bar is open from 11pm to midnight, so come and start your night. Then get taken to the best bars in town and have a great time.
The top Gili Island hostel has a great atmosphere. It's a great place to stay if you want to travel the world. The staff will take you to the best spots in town once the bar is closed. It's that simple. It's the staff that makes everyone feel welcome. The best party hostel in Gili T.
Island Hopping
It's easy for you to visit all three Gilis in one trip, as Gili Air or Gili Meno are only a short boat ride from Gili Trawangan.
Two public boats transport twice daily between Gili Trawangan and Gili Meno. Every morning, the island-hopping boats depart Gili T at 9:15 to go to Gili Meno and then to Gili Air. At 15:20, the last boat to Gili Trawangan departs. There's plenty of time to relax on the beach, snorkel, or explore.
Cheap tickets can be purchased at the port or from any of the travel booths on the island. You will likely pay more if the tickets are not purchased at the ticket office near the jetty.
Sunset Cruise
A sunset cruise is a great way to enjoy the sunset, snorkel, and eat onboard a boat. You can easily book a sunset cruise on the main strip from one of the tourist information booths. To avoid being scammed, it's worth shopping around. Don't be afraid of haggling; vendors are known for exaggerating prices.
If you're looking to elevate your Gili T experience, the Gili T Booze Cruise is a must. It will be wild, but you can expect a great time. For more information, visit the Jiggy Boat Party Facebook page.
Visit Gili T Sunset Swings
If you don't want to take a ride on one of the incredible Gili ocean swings, then you won't be doing Gili T right. Although there are many swings all over the island you should make sure to visit the ones on the west side of the island near the sunset strip for some great photos. Some resorts have their own swings. However, you can also swing over the clear waters and take in the gentle breeze at a few community-owned swings for a small fee.
You can visit the swings after sunset if you go earlier. Around 6 pm, it gets very crowded.
Massage on the Beach
A massage on the beach is a great way to relax and unwind. Most massages can be found in spas. However, there are a few scattered along the beach on the South Eastside.
One of the most popular activities on Gili Trawangan is snorkelling. It rivals some of the best snorkelling spots throughout Southeast Asia. You can't visit Gili Islands without seeing the colourful treasures under the water.
The Gili Islands are home to amazing coral reefs that are filled with beautiful fish, sea turtles and even some underwater statues. This is what really makes snorkelling in Indonesia stand out from other activities.
You can also go snorkelling and swimming off the coast from any Gili location. You can rent a mask, flippers and snorkel from any of the local dive shops or at the beach from the locals if you don't have your own snorkelling equipment.
A guided snorkelling tour is an excellent way to see the rich marine life of Gili Trawangan. Although you can book a snorkelling tour at almost any shop on the main street, it is advisable to book through a trusted operator. Many operators fill the boats to the brim with people, making it unsafe. Renting a private boat with your friends is a great way to get the best experience. You can also organize a private charter through most shops. You'll be the only one with a boat!
Food
You will find low-quality and poor prices along the strip. Avoid getting ripped off by the restaurants located just behind the night market. These restaurants offer high-quality food at great prices, even though you won't have a beachfront view. 


Dive Shops
All Dive Shops in Gili T have agreed that they will charge the same amount. The newest equipment is what you should be searching for. You should look for the most up-to-date equipment and the best instructors if you plan to train.
Instructors will pretend to be your best friend. But, without your business, they don't get paid. You can take it for what is, and you will be fine. They are all equally expensive.
Articles on Gili Trawangan
General Indonesia Articles