Greece Lit Tips
Drugs: Average Enforcement
Rideshare options: Beat (Apple, Android)

Visa: 90 days visa (in EU) free for most nationalities
Best Months: May –  September
Drinking Age: 18
Best Party: The Pink Palace (Every night in summer)
General USD Conversion: $1 = 0.86 Euro
Low Monthly Budget: ~ $1,700/mo
Language: Greek
Tap Water: Drinkable
Outlets: Types C & F
Safety Level: Very Safe
Party Ranking: 5 Stars
All Greece Articles
Greece Lit Tips
Drugs: Average Enforcement
Rideshare options: Beat (Apple, Android)

Visa: 90 days visa (in EU) free for most nationalities
Best Months: May –  September
Drinking Age: 18
Best Party: The Pink Palace (Every night in summer)
General USD Conversion: $1 = 0.86 Euro
Low Monthly Budget: ~ $1,700/mo
Language: Greek
Tap Water: Drinkable
Outlets: Types C & F
Safety Level: Very Safe
Party Ranking: 5 Stars
All Greece Articles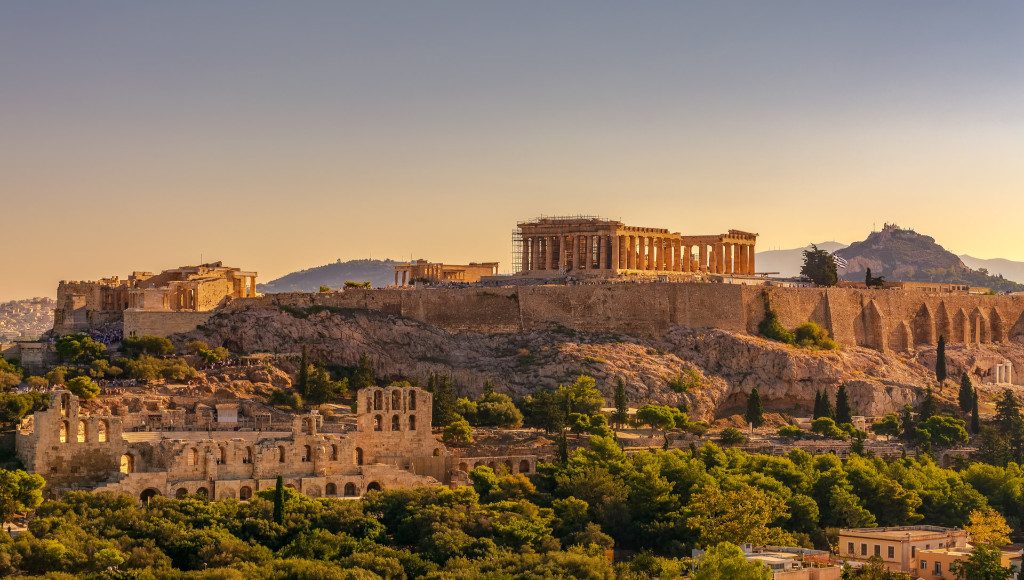 Gazi Nightlife
Gazi was once an industrial area. However, the factories were converted into music venues and the massive gas works became a museum and cultural center called "Technopolis". You'll find bars offering strong drinks, live entertainment, and general good vibes among the clubs.
Gazi party locations
Bios
Bios is a popular spot among Athenians, especially among younger people. There's always something happening here. Although it is technically located in Metaxourgeio's neighbourhood, it is just a short drive from Gazi. You can check what's going on when you're there for their themed DJ sets each week.
Pixi
Pixi is the place to go for a night out unlike any other. Pixi offers more than just a huge dance club in a super-cool renovated space. It also features an audio-visual experience. The music is played by a rotating roster of international and local DJs. 3D projections seamlessly blend with the music.
Gazaki (Nkazaki)
Gazaki is both upbeat yet laid back. It's a rooftop bar that has been around for years and is loved by both locals as well as tourists. It's loud enough to dance to but not too loud to be able to chat with your friends. It's not as pretentious as other bars in the vicinity, so it's a great place to go on a casual night.
Lohan
Lindsay Lohan's Athenian club looks exactly like you would expect. This is one of the most popular clubs in the city, with men and women dressed in heels. Lohan is a great place to go if you are up for extreme clubbing. It's noisy and loud with loud music and house dancers with sparklers and cannons. You might want to pre-drink as it is a costly establishment. You can find details on their Facebook Page. There are a lot of shows happening, including a hip-hop night in October.
Clubbing in Athens: Where else?
Gazi is not the only place you can enjoy Athens' nightlife. You'll find many other clubs around the Monastiraki district back in the city center.
'A' for Athens
It is a typical Athenian bar that faces Monastiraki and offers exclusive views of Plaka, the Acropolis, and its rooftop terrace. It also overlooks their accommodation facilities. It is popular with tourists and locals, and Friday and Saturday nights are the busiest nights. The award-winning bartender makes cocktails, making it a great place to stop for refreshments or to take some great shots of the city.
Cinderella
This retro-inspired club is influenced by the '70s. It features a dance floor, large disco balls and palm trees as well as plush pink furnishings. Even if the music isn't nostalgic for the late 1970s, it will put you in the mood to dance the night away.
DYBBUK
This is the most popular place in Athens to enjoy the nightlife for the past 10 years. It is lively and noisy with a young, glamorous crowd. It is known for its excellent music and hosts many well-known DJs from all over the globe. DYBBUK is a flashy club with dancers, sparklers, and lasers. It's a European superclub at its best.
Six d.o.g.s.
This club is for those who love underground techno music. It's a huge warehouse-style club that offers something a little different from the bigger clubs in Gazi. It's a cafe and cultural space that hosts live music and exhibitions. At night, it plays great music and has a chilled outdoor area and dancefloor.
City Circus is centrally located in Athens. It is only five minutes walk from Monisteraki, twenty minutes from Acropolis. The hostel is home to many restaurants and other events. The staff are very knowledgeable about all the activities in the city.
This facility has been recently renovated and offers comfort to guests in a warm atmosphere. To highlight the Neoclassical architecture, the wooden floors were restored and walls and ceilings painted. You will find antiques, retro furniture and original art throughout the hostel. The rooms are air-conditioned and guests have access to a lounge for relaxation. Every morning, guests can enjoy a complimentary breakfast. The hotel also offers a traditional Greek restaurant, welcoming staff and a terrace that overlooks the city.
Dioskouros is conveniently located near many of the best restaurants and museums in the city. It is also near the Acropolis, the Temple of Olympian Zeus and other attractions. It is easily accessible from the airport and also has public transport. Apart from this, the hostel's rates are very reasonable and the amenities will ensure that your Athens visit is a success.
Breakfast is included in the hostel's free rate. It includes freshly baked bread, French toast, coffee, jams, spreads, tea and milk. For an additional fee, you can add bacon, eggs, yogurt and other items to your meal. You can also enjoy Greek salads, fries and hamburgers at the restaurant.
Fivos Hostel can be found just a few metres from Monastiraki station. This train station gives guests easy access to both the airport and port. It is also near the Acropolis Rock and is close to many attractions and restaurants in central Athens Old City.
Clean, comfortable rooms are available in the hostel. All rooms have central heating and air conditioning. Apart from this, all the amenities of a hostel include free breakfast, WiFi in all rooms and laundry facilities. There is also an internet café, a roof terrace that offers stunning views of the entire Acropolis. You can ask the staff about local attractions and how to organize all-inclusive trips to the Greek Islands or mainland Greece.
The hostel is owned by Australians and is very popular with tourists to Athens. It is conveniently located in the heart Of Athens Classical and is in a safe, comfortable area. They host a variety of activities and events for guests, including karaoke nights and quiz nights. There is also live music twice a week. 
Friendly and knowledgeable staff will assist you with any questions. You can visit the reception at any hour that suits you, and they are open 24/7.
It is a great spot to meet fellow travellers and is highly recommended.
SmallFunnyWorld features unique themed rooms, a rooftop bar, delicious free breakfast and many other amenities. It is just steps from Monastiraki's metro station. From there, you can connect to the airport or the port of Athens (Piraeus). Within 10 minutes, you can reach Acropolis and the Greek Parliament Square. The closest bars are only meters away. This location is the epicentre of the city's most exciting nightlife. 
This hostel is multi-cultural, with different cultures blending in. It has four floors, including the Latin, Far East, Oriental, Oriental, and African floors. The SmallFunnyLobby is a place where you can relax and enjoy the Greek elements. The facility also offers self-catering facilities and an elevator. There is a 24-hour front desk, free Wi-Fi and maps as well as tourist information and free Wi-Fi available. Your stay includes linen and towels. Customers must be at least 18 years old.
Athens is mostly museums and ruins, which are incredible to look at much not so much for mentioning on a party site. 
Brettos Plaka
Have you tried Ouzo? No? Well, how about you try all of them. It's the favourite drink of the Greeks and this bar has 'em all.
Another great place to stop by museums and historical sites is Varvakeios Market. We ended up walking down a long corridor filled with meat vendors selling their products. There are many sections to the market.
There is much more to the market than just beef and lamb. You can also find sections that sell fruits, vegetables, spices and seafood.
Bogus Policemen
These police officers dressed in plain clothes will stop tourists who are not expecting them. The police officers will identify themselves by briefly showing a fake badge. They will then ask for your passport or identification card.
They will then ask for proof of the money that you have. They will ask for your money because there is a lot of counterfeit money and they want to verify that you don't have any. After they verify your identity, they will take your money and passport back.
Ask to see the badge of your police officer again to avoid becoming a victim. Also, inquire about which station they are affiliated to. Keep your cool and tell them you'll call the police.
Pickpockets
Athens, Greece, is a hotspot of pickpockets due to the large number of tourists and illegal immigrants living there. Pickpocketing is easiest in the metro, on public buses, at the Acropolis waiting line, or even looking at flights at the airport.
They only need a moment of negligence to strike. Chances are if someone comes across you in a crowd they will have your belongings, such as a purse, wallet, phone, or camera. You should be aware of your surroundings and watch what you have.
You should be on the lookout for average-looking pickpockets in Metro trains. However, you also need to watch out for three or four well-dressed men wearing suits, slacks, and good shoes between you and the door. You will need to push past them in order to get through their blockage. One of them will pick-pocket you if you do. Avoid passing through this group of men.
Scammer Using Ferry Tickets Instead of Cruise and Hotel Tricks
An unsuspecting stranger approaches a man/woman in the street. In an effort to gain the trust and attention of the woman/man, he makes small talk. Then he offers to take the woman/man to his sister's or friend's travel agency and buy ferry tickets to a quiet place.
The travel agency will tell the man/woman they have sold out the tickets or are not available. They then try to convince him/her to purchase a luxury hotel room on the Cyclades Islands or a cruise package.
What's the Time?
Mobile Phone Snatcher
Many people in Athens have had their phones taken by thieves asking for the time. The scammers ask the victim to check his/her phone and then snatch it.
When a stranger approaches you to ask the time, tell them that you don't know the time. There is a high chance you will be asked this question by someone else. For your own safety, ignore the person asking this question.

Taxi ride scams
There are many honest taxi drivers in Athens. However, they will often take advantage of tourists who don't know the area. They will charge you more, pay another person to drive, or take you to a restaurant, tour operator, or hotel where they make a commission.
 You should also insist that taxi drivers turn on the meters. You should not take a taxi that doesn't have a meter. Refuse to listen to their suggestions and insist on being taken to the destination you want.
All taxis in Athens must provide a receipt upon request. The receipt must include the taxi fare, registration number, and driver's name. Report errant taxi drivers immediately to the police. Report errant taxi drivers to the police.
Buy A Drink for The Girl(s) at the Bar
This type of scam is usually perpetrated in a bar. The scammers' method of operation is as follows: A man walks into a bar looking suspicious. The man is approached by a friendly man who starts a conversation. The man is then introduced at the bar to a pretty young girl. The pretty girl then asks the man not to be so naive as to buy her a drink.
The drink's price is exorbitant, at EUR50-EUR100. The unsuspecting man who buys the woman a drink is then charged a huge bill. The bar's men will use violence and intimidation to get the unsuspecting male to pay the bill if he argues with the woman. If the unsuspecting man argues over the bill, the men in the bar swell up and use violence to convince him to pay.
Another variation is when a man approaches an unsuspecting victim on the street and makes small talk, inviting him to his bar for drinks. Then he will con the unwitting man with the same trick.
Common Thieves
Athens is known for thieves who follow victims withdrawing cash from ATMs near metro stations.
They will then wait for an opportunity, usually right before the metro doors close. Then they will grab the victim's possessions before they realize what's happening. Finally, they will exit just before the train doors close, leaving the victim on a moving train.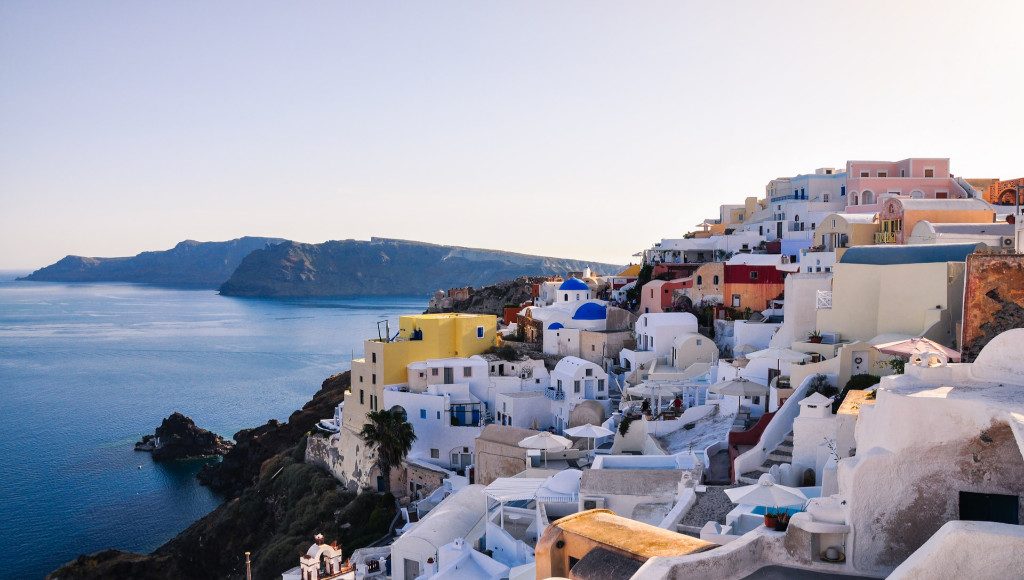 Scarpa
You'd think this little coffee shop in Little Venice, with its low-rise whitewashed walls, was just a place where people sipped cappuccinos by day. But the party continues until 5:30am when the sunset beats turn to after-dark house beats. There are also dancers enjoying the view from the waterfront terrace as the moonlight bounces off the water. Many revellers gather here to enjoy a sunset drink. But if you stay after 11pm you will get the whole hands-in-the-air experience.

Moni Mykonos
After dark, a boho-hipster crowd walks into the Mykonos town cave bar to listen to EDM and trippy house tracks. The dancers are surrounded by strobe lighting, sipping Moscow mules and premium Tequilas. They wear crochet dresses, designer kaftans, and unbuttoned shirts. You can meet beautiful people and tap into the chic, sophisticated scene in the main port.
AT54
This gay bar overlooks Mykonos Town's port. It is open until 4 AM and has a cavernous feel. You'll find people of all ages and backgrounds dancing underneath the cluster of disco balls suspended from the ceiling. Britney Spears, Lady Gaga, and Kylie Minogue are just a few of the pop stars that you will hear blaring from the speakers. This place is full of friendly people who are eager to dance – especially after having a few house Appletinis.
The Scandanavian
The whitewashed bar, with its old-school signage, small patio and traditional decor, may seem like a traditional establishment, but it is actually a backpacker-magnet that serves up hedonistic cocktails and shots. It's so lively that bouncers must be present after dark. This bar is all about shots, dancing, and meeting new people. Older patrons may find it too chaotic. For a chilled espresso martini, go early in the evening. If you want to party hard, the club starts around midnight.
VOID
This multi-level concrete structure is located in Mykonos's main port. It has a large dancefloor that spreads under a hypnotic lighting installation. This is not a bar that plays music, but a club for hardcore DJs. The VIP section is a premium area that will require a large investment, but the vibe is all on the level-one dancefloor where you'll be flooded with balloons after each set.
Super Paradise Beach Club
This raucous beach club is surrounded by fuchsia umbrellas, just steps from the jade-blue waters of its name beach. The motto is "Music's loud, champagne's cold", so get out there and join the masses of people swaying beneath the huge marquee. Bikini-clad, glam people settle down on loungers with mimosas, iced coffees, and other beverages, starting at 11am. By 4pm, the music has turned up, and shots are being sipped. It's a mass of neon-lit ravers dancing to EDM or mainstream pop music at nightfall.
Addiction Club
This bar is located in Mykonos. It offers affordable and fun cocktails in a small, brightly lit space. The bar then moves on to the dance floor. The kick-out time is at 5am. The bar is a popular spot for young people, with happy hour prices. Non-ravers are also welcome, as the music is more melodic and R&B-oriented than EDM.

Tropicana Club
Tropicana is a full-on beach party that runs from 4pm every summer. It attracts high-energy, young groups to its pavilion, which is bamboo-topped. They settle in and enjoy buckets of bubbly with fiery sparklers, as well as vodka-laced watermelons. Paradise Beach is the place to be – there are good vibes guaranteed every day, and you can get a free shot for anyone who dares to dance on the stage.
Cavo Paradiso
This all-night party at Paradise Beach is one of the most popular. It features big-name DJs and an impressive lighting system. There is also A-grade security. There is plenty of outdoor space to take a break. You can get up to the big beats around 1am but make sure you are able to stay awake until sunrise.
Paradise Beach Club
As club anthems by Avicii or David Guetta roar into the night, flames shoot up from behind the bar.
This nocturnal haunt over Paradise Beach is not to be confused with Super Paradise. It features table dancers dressed in bikinis and big-name guest spinners as well as a dancefloor that can accommodate hundreds.
Although it's busy, the staff is highly trained and able to keep up with all the chaos.
We do. We know what you are thinking. Paradise Beach camping is the best budget hotel in Mykonos. This place's name is somewhat misleading. It's all about the simple, but elegant (and still very stylish in their simplicity) bungalows that make up this historic place to stay in Mykonos. This place has been around since the late 1960s when hippies were in vogue. You might find your inner sassy here. This is the best budget hotel in Mykonos.
This resort is located right next to the blue waters of Mykonos. It has many restaurants, bars, a mini-market, and much more!
The party begins when the lights go out! You will have a blast drinking and partying like never before with their own bar and nightclub. Paradise Beach Resort is the best place to really embrace Mykonos' nightlife.
Paraga Beach Hostel is one of the few backpackers hostels in Mykonos. This party hostel is located just 30 seconds from the beach. It has all you need to make sure you have a great time.
There are two bars at the swimming pool, a mini-market and a restaurant on the grounds. At night, the entire complex becomes a huge beach party. This hostel is sure to blow your mind!
Mycocoon hostel is like some space-age accommodation in Mykonos.
The coolest hostel in Mykonos. However, it comes with the traditional Mykonos price: i.e.
It is expensive.
But it's a small price to pay for the best hostel in Mykonos with private rooms.
Mycocoon is the perfect place to stay if you want luxury on your island vacation.
You mean other than drink and party? Honestly, not a whole lot. Wander around the unique town, buy trinkets, relax on one of the beaches, and eat some good food. There's not a ton of exciting activities that this island has to offer other than getting wild or taking it easy. Not really an in-between here, which isn't the worst thing. It is paradise after all.
DK Oyster
You may have heard of tourists being charged $200 for a taxi ride, or $80 for a beer in exotic locations. These scams still exist at DK OYSTER in Platis Gialos beach in 2019. Here's a story:
For a simple plate with today's fish (seabass) at DK OYSTER Beach Bar, I was charged EUR 349.
Another review was posted about DK OYSTER:
A couple had stopped at DK OYSTER to get the EUR 20 lunch. The waiter aggressively recommended lobster pasta at 29 euros. The check for 2 was over 500 euros. Lobster pasta costs EUR 29 per gram at DK OYSTER.
Royal Caribbean cruises also heard my story and have stopped taking people to Platis Gialos.
There are many other beaches on Mykonos. You have been warned about DK OYSTER's scam at Platis Gialos.
Shopping scams
You might find counterfeit perfumes, luxury goods, and electronic devices peddlers in street markets or at tourist attractions.
Overcharging at street markets and bazaars, where prices aren't listed, you may be quoted an astronomical price as a tourist.
Rental bike scam
Operators can rent a motorbike that is not working. For any damage not caused by you, you will have to return the bike.
The motorbike is faulty and you end up in an accident, causing more damage to your bike.
You are enticed to sign up with a basic insurance plan masquerading as full coverage insurance. The insurance will not cover you if you are in an accident.

Methanol Laced Drinks
To cut costs, some bar owners import cheap, adulterated alcohol tainted by industrial methanol alcohol to make these drinks. Methanol can cause blindness, organ failure or even death. In late 2018, 17 teenagers from Britain were admitted to the hospital after being poisoned by methanol at a Laganas bar.
In addition to adulterated beverages, there have been instances of drink spiking using GHB drugs, but this is less common.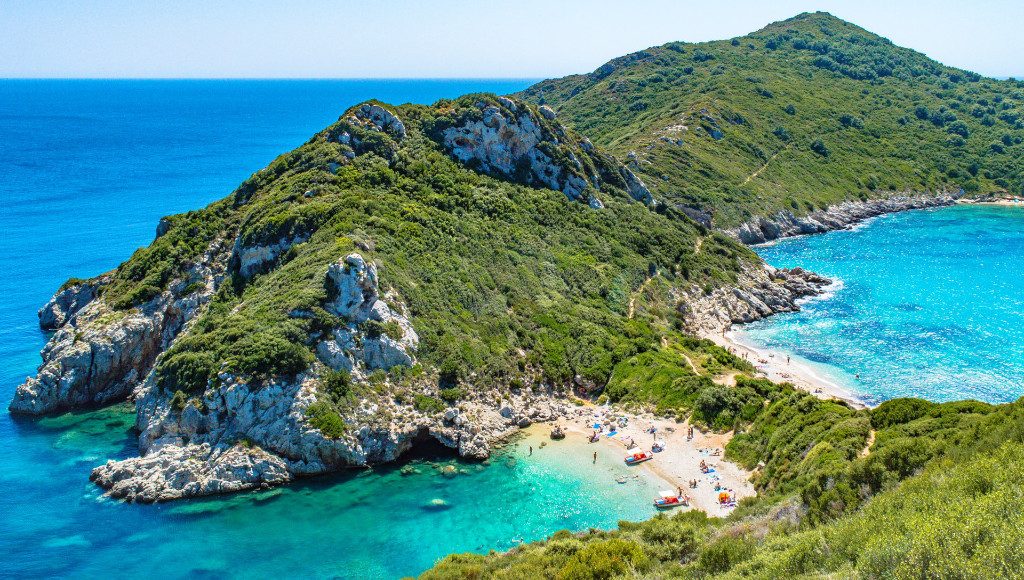 Tartaya Tiki Bar
Tartaya Tiki Bar can be found on Disco Strip, a busy street known for the many bars and clubs. You can find some of Corfu's most famous and popular nightclubs just down the street, such as 54 Dreamy Nights and Why Bar. We recommend Tartaya's Tiki Bar over all others on the Disco Strip. Tartaya's mix-Tiki-parts-Corfu atmosphere makes for an amazing atmosphere. There's a stylish bar with Hawaiian influences and a large outdoor space with palm trees that's the perfect spot to enjoy Corfu nightlife.
Montecristo
Montecristo is a great place to get a little more serious and enjoy the darker side of Corfu's nightlife. Montecristo is one of the most well-known nightclubs in Corfu. It opens at 1:00am and features a variety of local and international DJs playing a mix of techno, house and classic 90s music. The club has two rooms that open until the early hours of the morning. You shouldn't be surprised to get a little wet at the club's foam parties.
Montecristo is open every night of the week. Entry costs EUR10 and includes a complimentary cocktail. The atmosphere inside is warm and friendly, with a majority of the clientele being young and international. The drinks are affordable and there is an outdoor area for those who need to take a break. You can also grab a wristband so you can stop by the beach and then return to the dancefloor.

La Grotta Bar
La Grotta, another bar on Corfu's west coast is located in Palaiokastritsa. La Grotta's unique location is what makes it so special. It is built in the caves and cliffs, with the bar and many outdoor decking areas overlooking stunning turquoise waters. It's a 140-step staircase that leads to La Grotta. But it's well worth the effort to reach one of Europe's most beautiful bars. It's also 140 steps again at the end of the evening. For those who are tempted to jump into the clear waters, there are plenty of jumping spots and diving boards around the jetty.
If all that seems too difficult, you can relax and let others do the same while enjoying a drink in your hands. The bar is very popular due to its beautiful location. Expect to wait for a place at a table especially in the afternoon. You can also rent sunbeds from the bar, and order drinks or food. The bar and cliffs are lit up at night, creating an atmospheric atmosphere. The perfect music is played by DJs while the waves lap against the shore to add to the night atmosphere.
54 Dreamy Nights
54 Dreamy Nights, the most well-known nightclub on Corfu, is often referred to as one of the top clubs in Greece. This reputation is well-deserved, as 54 Dreamy Nights is the biggest club on Corfu. The club boasts a huge sound system that plays a variety of international and Greek music.
54 Dreamy Nights, like Montecristo, hosts a variety of international and local DJs. It also attracts young people from all over Europe. The retractable roof at 54 Dreamy Nights allows you to dance under the stars. It's possible that the stars will have been long gone by the time you are ready to call it quits.
7 Sins Cocktail Bar
7 Sins Cocktail bar is a little out of the way. It's located in Barbeti, just north of Ipsos. But 7 Sins is a chic bar with retro/vintage vibes that you should definitely visit. 7 Sins is the island's best cocktail bar. Their cocktails have the perfect balance of flavour and punch that will blow your mind.
The bartenders at 7 Sins are extremely friendly and make the place feel warm. The bar is comfortable and plays great music. This, combined with the high-quality drinks, creates a perfect atmosphere. One problem with 7 Sins is the difficulty of choosing which cocktail to try.
Bristol Cafe
The Bristol Cafe is one of the most stunning bars on the island, located in the heart of Corfu's Old Town. It is a great spot to enjoy a cup of coffee or a beer in the morning, but it's night when the chic and stylish cafe really shines. It's no surprise that the Bristol Cafe attracts a cool crowd. The atmosphere is great, there are many delicious cocktails and friendly staff. There is also a DJ playing throughout the night.
If you want to be sure you get a table, it's best that you arrive early. The Bristol is always full. You can also grab a spot outside if you have the opportunity to enjoy a few cocktails while you watch the world pass by on Corfu's old streets. Cocktails here are some of the most delicious on the island. They're made with a unique blend of fresh fruit juices, liqueurs and other ingredients. 
Fuego Beach Bar
Fuego Beach Bar is located in Acharavi on Corfu's northern coast. Fuego is just one of the many beach bars in Corfu that offer spectacular sea views. Fuego is perched on Acharavi's three-kilometer long beach with stunning views. 
Fuego Beach Bar has a beachfront location as you would expect. For those who want to relax, sun loungers can be found on the sand. The deck is cozy and comfortable and offers a great place for people to sit. The interior is modern and chic, with a sleek modern bar looking out onto the ocean. The cost of cocktails is around EUR14 per person, which is comparable to the prices elsewhere on the island.
You only need one hostel to stay at in Corfu, the legendary:
The Pink Palace is the best hostel to party in Corfu. You can enjoy quad biking, kayaking and cliff diving. It is best to go during the high season. It's a party haven for backpackers from all over the globe, each one more wild than the next. And we didn't even mention the staff at the hostel.
Pink Palace Corfu is located right on the beach. You get free breakfast, a 6-euro dinner and cheap alcohol. There are also different themed parties every evening. Their booze cruise is the best and something that you have to experience while you're there.
Every party the Pink Palace Corfu throws will be a blast. You will soon become a legend with your new friends at Europe's most popular party hostel. Pink Palace Corfu Hostel has a unique atmosphere that is unlike any other hostel. It is not a hostel, but a backpackers' party resort.
Pink Palace Corfu can be compared to a college campus, with its many buildings scattered across the property. It is a vibrant backpacker community that brings together travellers from all over the globe, all working together for the common goal of having a great time.
The property features a restaurant/club, jacuzzi, volleyball court and gym. Laundry service is available. Quads, kayaks, and their own party boat are also available.
To experience Europe's best party hostel, the Pink Palace Corfu, bring an open mind, a positive attitude, and a prepared liver. We'll be grateful for it.
Do you really think you'll be leaving The Pink Palace anytime soon? Get back in there and go on another booze cruise.
There are no scams at The Pink Palace, have another drink.