Germany Lit Tips
Drugs: Fairly Lenient 
Rideshare options:
Bolt (Apple, Android)
FREE NOW (Apple, Android)
Uber *Limited*(Apple, Android)

Visa: 90 days visa free (in EU) for most nationalities
Best Months: May – October
Drinking Age: 18
Best Party: Oktoberfest (September/October)
General USD Conversion: $1 = 0.86 Euro
Low Monthly Budget: ~ $1,700/mo
Language: German
Tap Water: Drinkable
Outlets: Types C & F
Safety Level: Very Safe
Party Ranking: 5 Stars
All Germany Articles
Germany Lit Tips
Drugs: Fairly Lenient 
Rideshare options:
Bolt (Apple, Android)
FREE NOW (Apple, Android)
Uber *Limited*(Apple, Android)

Visa: 90 days visa free (in EU) for most nationalities
Best Months: May – October
Drinking Age: 18
Best Party: Oktoberfest (September/October)
General USD Conversion: $1 = 0.86 Euro
Low Monthly Budget: ~ $1,700/mo
Language: German
Tap Water: Drinkable
Outlets: Types C & F
Safety Level: Very Safe
Party Ranking: 5 Stars
All Germany Articles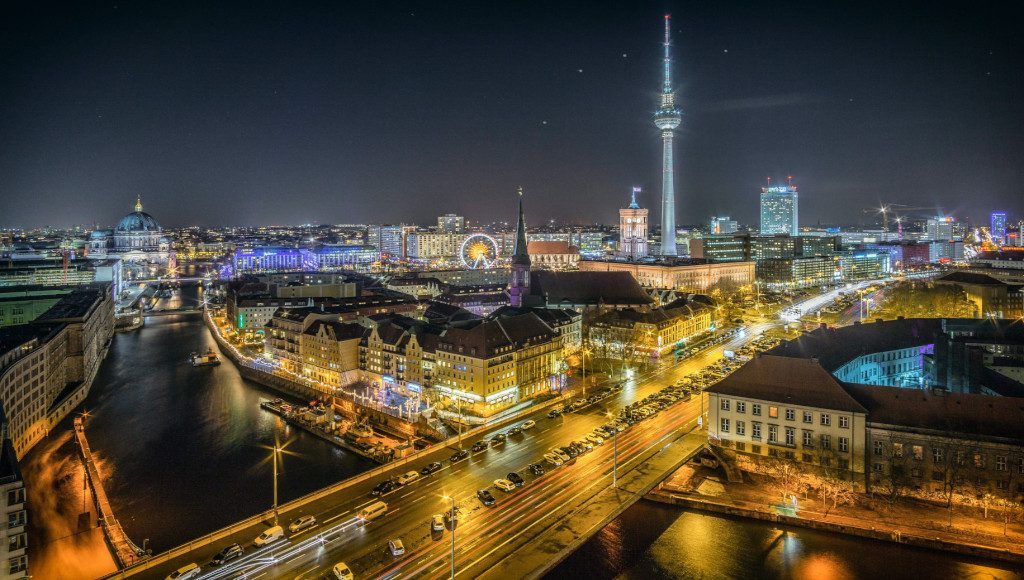 Berlin is a treasure trove of insane and underground bars and clubs. Some are nearly impossible to find unless you know someone who knows someone. We'll do our best to recommend some great places to check out but there it is changing so often that it's impossible to keep track. Try and talk to other backpackers and hostel employees to see the latest place to check out. Plus, most popular clubs are incredibly difficult to get into. You'll be denied entry for any reason, laughing in the lineup, looking at your phone, looking too nice, not looking nice enough, the list goes on. 
Oh, and get ready for some insane 24-hour clubs.


Berghain & Panorama Bar
Berghain is the most well-known club in Berlin – as well as worldwide. It's the church of Techno with the best sound system you can get. So be prepared to dance for hours and listen to top-quality music. Inside this abandoned power plant you'll find two different clubs: Berghain and Panorama Bar, which are separated by a set of stairs. If you're the kind of person who appreciates good techno music, you'll feel like you're in paradise once you step inside Berghain. Their lineup is always impeccable and you'll probably listen to the best DJs blasting their best tunes out loud, every weekend, from Friday 'til Monday morning. Inside Panorama Bar, you'll find a more cheerful atmosphere, where they usually play all variations of house music. It's the perfect place to have a drink, calm down and then go back to Berghain. Berghain became a meeting point for the clubbers of Berlin and it's already part of the city culture, which is one of the main reasons why the door policy is so harsh. It's also interesting to go there alone – at the first, you might be scared, but soon you'll start feeling the energy of the place and end up letting yourself flow with the music.
However, the bouncers are very strict; the chances you won't get in are high. Here are some hints for you: 
Do not go in big groups

Do not wear your best clothes

Do not laugh out loud or have too much fun in the queue
Be as discrete as you can and make sure you know what you are getting into. Oh, and don't dare take your phone out of your pocket.
KitKat
Anthropological travel is the best expression to describe what you'll experience at KitKat. Before you start asking yourself the kind of trouble you're getting yourself into, let's make clear that this is a sex club. Don't be afraid, it's not as hardcore as it seems, but it is still pretty gnarly. The bathroom cleaner might ask you if he can watch you while you're pissing and you'll probably see a few guys all in fours with someone leading them with a chain around their dick, but somehow try not to feel uncomfortable. Once you step into KitKat, you can be whatever and whomever you want and feel free to look into your sexual desires and fetishes with no need to hide your love of the bizarre. Explore the place and you'll find many dance floors, a lounge area, a massage room and also a swimming pool. Feel the music and let your mind be your true self. If it's your first time there, go with a group of friends, who are looking for unusual fun, who are open-minded and most important: who are ready to watch memorable scenes. After a night of unexpected adventures, you'll notice how the club delivers an unusual decadent slice of hedonism in a city known for its forbidden passions and you will never forget how much fun you had in one of the weirdest clubs you'll ever visit.
Tresor
Tresor is the biggest and most respected techno club in Berlin. Its history began basically with the creation of the city's clubbing scene, right after Germany was unified. Their timing was perfect and they quickly became a popular venue, reconstructing and expanding the place several times over the years. In an abandoned power plant, the sheer size of the building impresses and its derelict nature makes it reminiscent of a horror movie set: it holds several dance floors with never-ending pounding music, dark red lit corners, a huge outside area, and of course amazing sound system and acoustics. Inside you will find a very good mixture of different kinds of people that are formed by nice and friendly ravers who just want to dance the night away. A great place to make some new friends. If it wasn't for Tresor, Berghain probably wouldn't even exist, so if you're passing through the city you definitely have to check out this Techno legend.
Stattbad
Besides good parties, there you'll also find many art exhibitions and performances. In a place where men and women from the last century were separated in two different rooms, today you can enjoy the creativity of artists and designers from the whole world. Stattnacht is their biggest night. Also, the most amazing thing about this place is the fact that you can party inside one of their empty swimming pools. So it's definitely worth a visit. Maybe you'll be lucky and also have the chance to get into one of the many small offices. During summer they open their huge terrace with a breathtaking view from Panke, the river that crosses the Wedding. So embrace the opportunity to explore this working-class neighbourhood and get in touch with a side of the city you probably haven't yet.
Chalet
This decadent abandoned 150-year-old mansion will make you feel like you went back in time directly to the 19th century. Located in Kreuzberg, the hippest neighbourhood in Berlin, Chalet offers a great lineup with talented DJs playing on two different floors and a very charming garden: the perfect place to chill, when it's not freezing cold outside. Also, the good thing about this club is that they're open 7 days a week. It's impossible not to notice the amazing decoration: vintage lamps and armchairs, bonfires in the backyard, wallpapers with antique patterns and many small rooms you'll get to explore over the night. Their public is more of a mainstream/touristic crowd so go with a nice group of friends and you'll probably end up having a great evening.
Sisyphos
Sisyphos is a place like no other. Here you will find diverse ways of having fun. With a huge chill out area, an abandoned bus, a small lake surrounded by sand, a pizza place and a labyrinth of dance floors, you might lose yourself for hours or maybe even days inside this abandoned dog food factory. Sisyphos is a magical village, where every two weeks they throw memorable parties. You'll feel like you're in a world of joy, happiness and freedom and will probably get a bit sad when it's time to leave. It's the perfect escape for those who are looking for an original partying experience and for those who want to get to know an undiscovered part of town. Also, their staff is probably composed of the most friendly people working in clubs you'll find in Berlin. 
Watergate
Watergate is a hotspot for those who want to enjoy a great night with the world's premier DJ talents. There you'll get one of the most beautiful views from the Spree through its floor-ceiling plate glass windows. It's also a good club for flirting, as most of the guys pay more attention to the girls than the DJ. The music is intense and the crowd is friendly too. So if music is what matters to you, you'll definitely feel like you belong there.
Salon zur Wilden Renate
If you've ever dreamed about clubbing in a circus, you'll fall in love with this venue. Besides a big outside area, a kitsch decoration and many dance floors, their main attraction is a huge and real labyrinth. So if you get lost, you'll be condemned to live inside a club for the rest of your life. Their parties are original and also really diverse. Depending on the night, you will listen to the most different and bizarre kinds of music and meet people you've never expected before. It's not one of the most famous clubs in town but it definitely has its charm. During summer, you'll be also able to attend their open-air parties, which are guaranteed fun too. The atmosphere change is visible and you'll have the chance to go back to your childhood by "swimming" inside small plastic pools with your friends. Drinking is relatively cheap since you can trade your empty bottles and glasses for money to buy more drinks and enjoy their psychedelic vibe.
://about blank
://about blank is a big complex of different spaces mixed up together, which results in an amazing club. In the spring they open up the outside area – a huge garden with two dance floors and a small forest with beds and couches spread all around – and they keep it open until the start of autumn. They host different parties so it doesn't matter what you like: you'll find a night that fits you. The club is completely privacy-focused so you cannot take any photos, so feel free to do whatever you want. In the winter they close the garden and the club takes up a new vibe. Inside you'll find one dark, hot and sweaty dancefloor, where they play hard techno all the time, and in the second one, a more friendly vibe, where you'll listen to all kinds of good-to-dance-to music.
You can stay in a basic hostel or an extraordinary hotel, but PLUS Berlin is a different experience, PLUS offers a host of perks at a fraction of the cost. You will have access to a bar and restaurant on-site. However, you can also relax by taking a swim in the pool or using the sauna to get rid of stress.
You will receive a complimentary shot upon entering the building.
Generator Berlin Mitte is an intimate, trendy hostel that includes a bar and club with live music. Solo travellers will find it a relaxing and friendly place to meet fellow backpackers.
You can enjoy delicious craft beer and cocktails at the hostel bar before you head out to the nightlife. Generator's central location puts you within easy reach of the best galleries and bars!
St Christopher's offers not only the best beds in town but also access to a lively bar within the hostel.
The sports bar is a great place to relax, watch the game or grab a bite before you head out on the town. Apart from the bar, you'll find comfortable beds, relaxed staff, and a central location that puts backpackers right in the middle of Berlin.
You don't need to be financially strapped to have fun. St Christopher's is the perfect place for backpackers who want to party!
A micro-brewery and the best food in town are the best ways to kick off the party. You will find more than just a drink at the hostel bar. There will also be nightly events like karaoke and live music. After you're done with your brews at The Circus Hostel, head out to the town's most popular clubs.
You can rent a bike to explore Berlin or join one of the organized walking tours that the hostel offers. This will show you a different side of Berlin.
No matter what your travel style, The Circus Hostel will have you wishing you could return to Berlin before you even leave!
The awards speak for themselves at this luxury hostel. The Grand Hostel Berlin Classic was awarded the best hostel in Berlin and has even been featured as a "Heavenly Hostel" on TV.
This hostel is as well-known as it has ever been, but they keep the prices low and pamper their backpackers with top-class service and beautiful decor.
You can book a night in the Grand Hostel Berlin Classic with a bar in a library and an outdoor terrace.
24 Hour Clubs
If you don't go to a 24 Hour Club and come out a few days later then you really haven't experienced Berlin. It's their crown jewel.
Teufelsberg known as "Devils Mountain", this former spy station was built by the Nazis and was later used by the American NSA for listening to Russian communications. It is now covered in graffiti and you can climb up and explore the abandoned building. To enter the echo chamber, climb all the way up to the top. You can listen to your voice as you marvel at the amazing art while you also enjoy the view.
It may not be particularly exciting, but I think it's worth checking out during a hangover walk around the city. You should not go to Potsdamer Platz. Potsdamer Platz has a soulless and ugly appearance, while the East Side Gallery is home to the most famous pieces. 
The East Side Gallery houses more than 100 paintings and is the largest open-air art gallery in the world. The Berlin Wall's 0.8-mile section, which runs parallel the Spree River, used to keep East Germans in its prison. This section was left behind after the Wall fell apart in 1989. It became a canvas for international artists who painted murals on it between February 1990 and June 1990.
Berlinale
The Berlinale, officially known as the Internationale Filmfestspiele Berlin, was founded in 1951. It is the most attended film festival in the world. Each February, Potsdamer Platz transforms into a glittering stage and hosts major names in the film industry. 
Get Smashed at a Christmas Market on Hot Wine
While most people visit Berlin in the summer, you might be surprised by the Christmas market season. It generally lasts for one month. Gendarmenmarkt and Schloss Charlottenburg are some of the most popular markets in the city. The less-known Richardplatz is also a great option.
Jump From the Park Inn Hotel
Park Inn Hotel Berlin is right at Alexanderplatz, the center of Berlin and you can jump from the roof of the hotel, which is 125m high.
Base flying is what you'll do and is quite different from bungee jumping. 
An official video of your face can be purchased for 19EUR. You get an SD card and the footage at the end. 
If you're wondering what to do in Berlin at night then you should know that base flying can be done in the dark if you want!
Safety With the German Train
Trust is a key component of public transport ticketing, both on the Ubahn or Sbahn. To validate your ticket, you must purchase a ticket from the platform. Once your ticket is validated, you can travel in one direction for up to two hours using all forms of transport.
Some people will attempt to sell you tickets that have been validated on the platform for a fraction of what they cost. You will face a lot of trouble if you are caught purchasing from them.
Keep your valuables safe while travelling by train. Your clothes and other less valuable items should be stored overhead.
Credit Card Fraud
ATM skimming has become more widespread in Germany. Criminals use cash machines to steal PIN codes and withdraw money.
You can spot them in a few ways, but it is difficult to know for sure. You can feel for any loose material or glue residue around your card reader. You can also check the area to determine if a hidden camera could be used. Placards, empty cigarettes packets or brochure stands can be placed on top of the machine.
Instead, use ATMs located inside banks. Avoid standing-alone ATMs in dark areas or places that are populated with people like train stations and malls.
Pickpocketing
It can happen anywhere. However, be more cautious about public transport and tourist hotspots.
Alexanderplatz in Berlin and Kreuzberg parks are two of the main areas to be aware of. It is not uncommon to steal from others dining in a cafe or restaurant in Berlin. Don't leave your bag hanging unattended on the back of a chair, or leave it on the table.
Pickpockets love to use distraction techniques. Pickpockets will often use distraction techniques to distract you. One child may ask questions or give you brochures while the other pickpocket takes your valuables. Some others will show you a large poster or piece of paper that creates a shield and hides the pickpockets who steal from you.
Cup and Ball Game
A recount of what happened to a fellow partier while in Berlin:
They had three boxes and a small ball. The boxes would be moved and the ball placed under the box. It's not hard. Good luck. They have 8 people who work with tourists. All the players are involved. Some look like tourists, while others are dressed in business suits and carry briefcases. Please don't play and stay away. These guys made 500 euros from me, and I later found out that they earn 10,0000 euros per day by making tourists pay. Warning! I wish someone had warned me.
Fake Train Inspectors
The majority of inspectors wear plain clothes but they will show you their badges to prove they are genuine. Fake badges are used by scammers to tell tourists that they will have to pay the fine immediately. You can choose to print a penalty notice that you can pay later if you are inspected by real inspectors.
Beggars and Buskers
They are common in most German cities. While some are harmless and add culture and colour, there are also some pesky beggars who will do anything to get your money.
These beggars are often scammers. They have fake signs in many languages and tell their pathetic story. Even if they ask for money, they will try to get more and distract you as their child takes your bag.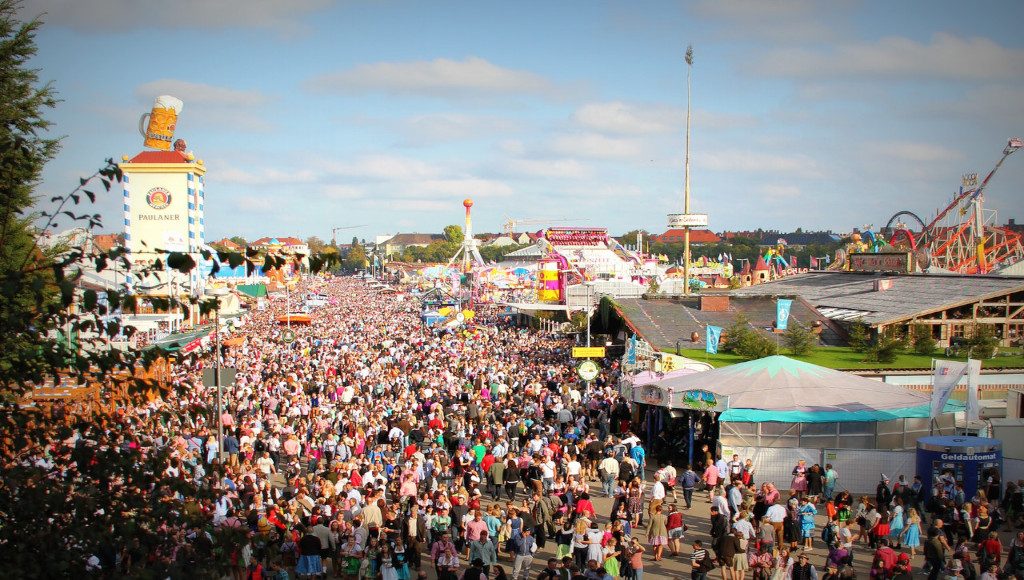 Oktoberfest
The best party in all of Germany, Oktoberfest. There's too much going on to detail everything here so we create a detailed article (it's in the works!) just for you.
Jaeger's is the place to be if you are coming to Munich for the Oktoberfest celebration. You can walk to the fairgrounds and still have a quiet place to rest and recuperate from all the excitement. You can also choose to party all night, as Jaeger's offers an on-site bar, where you can enjoy local beers and exchange stories with fellow travellers.
You can either eat breakfast at the hostel for an extra charge or in one of the many cafes that are located nearby. Jaeger's has a 24-hour reception so that you can stay up late without any hassle. Multilingual staff can help you arrange tours or travel plans around Munich, to see historical and cultural attractions. They also offer local beer tastings!
Another popular choice for backpackers is this hostel. The hostel has an onsite bar, which is open daily from 6 to 8 p.m. (sometimes later), and the only hostel that offers Hofbrou beer directly from the tap. You can also enjoy a happy hour every day between 6 and 8 and again between 10 and 11 pm. 
They are knowledgeable and friendly. The staff is multilingual, friendly, and willing to answer any questions. The hostel also offers free linens, an all-you-can-eat German breakfast buffet and wifi. It also has luggage storage, walking tours, lockers and Wii games. This hostel is great for making new friends and meeting other travellers.
Backpackers who travel to Munich love the Euro Youth Hostel. The hostel has a popular bar on-site that serves beer and cocktails. Every day, there is a happy hour between 6 and 9 PM.
You will also find great amenities at the hostel, including free breakfast, a free walking tour, wi-fi throughout, lockers, tea, cheap bikes for rent, discounts on pub crawls, and discounted bike tours.
Young guests love to meet other travellers and have a great time at the hostel. This creates a friendly and social environment where everyone is involved and there's always something happening.
This hostel is a top choice for party-goers in Europe. The hostel is run by travellers for travellers and has a great social atmosphere. It is a great spot to unwind and share beers with other travellers. The onsite bar is a popular spot for guests and there's always something happening. 
The hostel is located near the main station. You can walk 5 minutes to the Old Town and Oktoberfest if you're in town.
Wait, you mean you want to do something other than Oktoberfest?
The Olympic Park
Munich's Olympic Park, which was once a training ground for the Royal Bavarian Army, covers an area of approximately 2.7 million square metres on the Oberwiesenfeld. It is also home to the 1972 Summer Olympics. This huge recreational facility is now a major tourist attraction and hosts many major concerts and events. The summer Tollwood Festival takes place at Theresienhohe.
BMW Museum
Karl Schwanzer, who also designed the BMW Headquarters, also created the plans for the futuristic museum building that is often called the "salad bowl". It was completed in 1973. The galleries are located on a Guggenheim-esque spiral.
As you take a tour through the brand's technological advancement, the showrooms are bright, airy, and effortlessly cool.
You will find vintage cars, motorbikes, engines, aircraft, and motorcycles as well as other unusual concept vehicles. All of these are accompanied by multimedia information.
Did you know Elvis Presley owned his own BMW? Well, you'll find it here.
BMW Welt
The stylish exhibition hall next to BMW's headquarters will allow you to learn about BMW's history and bring you up-to-date with the present. BMW Welt is open to all and is completely free of charge.
People visit to pick up their BMWs. It is quite a sight to see their cars being lifted by an elevator into a glass hall.
You can order one if it catches your heart and have it delivered to any part of the world. You go backpacker so that you can shop for cars right?
Asam Church
It is a short walk from the Sendlinger Tor, the southern tip in old Munich. Here you will find an extravagant Late Baroque church nestled between two buildings.
The Asam Church was named after its mid-18th century designers, the brothers Asam (one a painter, the other a sculpturer).
The interesting thing about this church is its status as a private chapel that was not connected to any religious order.
The Bump
This pickpocketing move is more common; someone will bump into you on the street or in public transport. A few blocks later you realize that your passport, wallet, or phone are gone. Although you might believe you would feel it, you won't. These thieves are highly skilled professionals and can pick your pockets with ease. This is most common in crowds, especially at big festivals such as Oktoberfest and Christmas Markets.


Sympathy Scams
Sometimes, while you're eating out, someone will leave a card claiming they are deaf or blind. It's often not true and almost always a scam.


Bird Poop/Mustard Scam
This one is a common one that I see a lot. You are targeted by someone walking past you, who will 'accidentally' spray mustard on you. While they offer to clean up your mess, their accomplice will pickpocket your bag or your purse while you are distracted. If you do find something on your shirt, refuse to accept help and wash it off yourself. These people will appear like tourists and be well dressed. Be careful with what you have to do with personal property.


Street Beggars
These people are not necessarily scammers but they are something you should be on the lookout for. Many street beggars are found in larger cities throughout Germany. They will often be found around train stations, and you might be confronted with multiple people asking for money. You can usually pass them by without worrying too much as they are generally harmless and non-aggressive.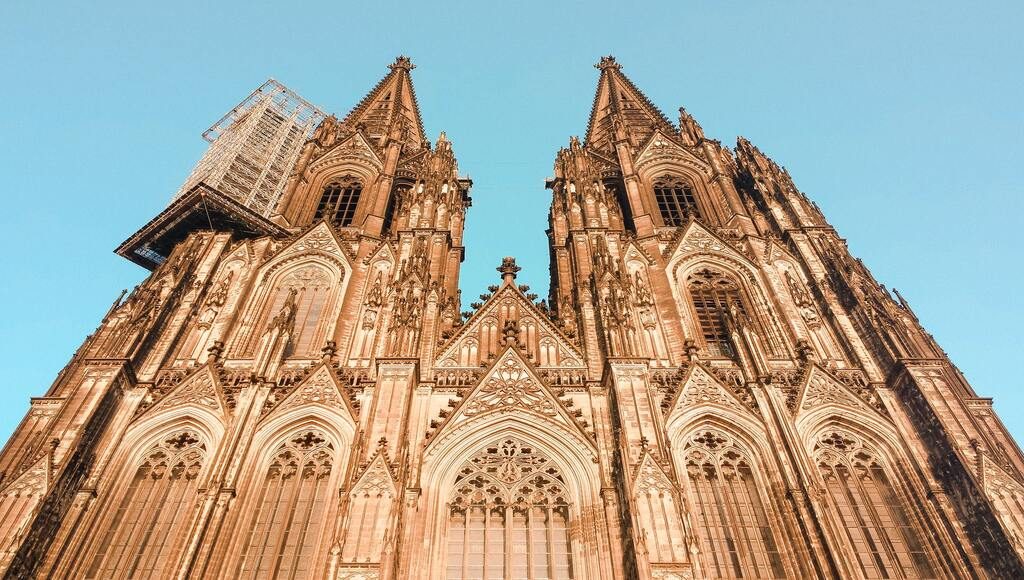 Carnival Party
There are no boundaries to your imagination. Carnival costumes are often bright and sometimes lack any "elegance" but they are always very colourful. For the duration of the festival bars and pubs are closed for the day. This gives visitors an opportunity to fully enjoy the celebration.
The Sexy Party
If you think that wading in the sea of gentlemen is something that will float your boat, then land ho! The Sexy Party, a mainstream gay party, has been able to establish itself over the years as one of Northern Europe's most popular circuit parties. You never know who the charming guy is from, as there are guests from all over the world. Although the party is only held a few times a year, it gives you ample time to save your money. 


Das Ding
Cologne university students learn two things on their first day. Das Ding has been a popular spot for students for over 40 years. It is common for former students to return to Cologne to spend a night at Das Ding in order to relive the glory days. If you're a fan of that kind of vibe, heaven awaits.
Klapsmuhle
Klapsmuhle, affectionately known as Cologne's Dive Bar, is famous for its commitment to the carnival song.
Trash Island Bad Taste Party
Trash Island is a party that celebrates retro pop music. It is held twice per month at Heinz-Gaul in Cologne's party district, the "abandoned warehouse". You will receive a pair of neon glasses and a headband upon entry. There are several rooms to suit different music tastes. The best part of all, there is a bouncy castle.
Odonien
Cologne's most famous Nightclub is a junkyard that has been transformed into a hipster magnet. It features a variety of dance floors, a fire-breathing dragon, and music from Goa to Disco. Before you go, make sure you check out who is spinning.

Luxor
Luxor, one of Cologne's most popular nightclub and concert venues, hosts some of the best parties every weekend. Luxor is a popular venue for the young and trendy German crowd. They enjoy the smooth music in a stylish setting. It is a great place to meet your friends and enjoy live music from your favourite artists when they visit Cologne.
A social hostel for those who love the outdoors and want to share it with others. With 186 rooms and a variety of common areas, this hostel is one of the largest in Germany. You can get a free breakfast and there is a cafeteria, and bar on location. 
The SMARTY Cologne City Center Hostel offers affordable accommodation and a bar with a 24-hour reception. This hostel is ideal for all types of travellers and you'll be able to meet people from many cultures. SMARTY offers a 24-hour snack and coffee shop.
A fun and wild party hostel that features a unique room. It's a great place to socialize, especially at night when it becomes a bar filled with people. The atmosphere is even more lively when live DJs play. The common area is lively and always full of travellers who are happy to participate in quiz nights, beer pong, or table tennis.
Honestly, not a ton of fun activities that we tend to mention in Cologne. There are a ton of museums and cathedrals that you can check out but nothing too Litographicesque so go elsewhere for that sort of thing, loser. Our suggestion, just go eat some chocolate and get back to drinking.
The Cologne Chocolate Museum (Schokoladenmuseum), can be traced back to 1972 when Hans Imhoff purchased the Stollwerck chocolate plant. He found a container of trash containing broken machinery, packaging material and other remnants from chocolate manufacturing. These were so inspiring that he started preserving and restoring them as the foundation for the museum. Exhibits will follow the entire process from the bean to the final packaged product.
Even better, you can create your own chocolate bar that you can take home. Guided tours are also available.
Every August, the Koelnmesse exhibition hall hosts the second-largest international trade fair for interactive electronic devices. Gamescom attracts over 350,000 visitors in four days and has more than 900 exhibitors.
Crowds turn out for world-first information about upcoming releases, and the chance to play games and other technology.
Mostly just the usual scams that we've already mentioned, plus this one.
Be careful out there lads. Don't want to lose that drinking money!
Flower Scam
Pickpockets are often older gypsy women and young children who push you to purchase these cheap flowers. They tell you that they need food and they are poor. You feel sorry and pull out your wallet to pay a few dollars. This is when they will help you find money in your own pocket. Do not buy flowers from someone who is only offering one flower.