Brazil Lit Tips
Drugs: Strict
Rideshare options: Uber (Apple, Android)
99 (Apple, Android)

Visa: 90 days visa free for most nationalities
Best Months: September – October
Drinking Age: 18
Best Party: Carnival (February)
General USD Conversion: $1 = 5.54 Real
Low Monthly Budget: ~ $700/mo
Language: Portuguese
Tap Water: Drinkable
Outlets: Types C & N
Safety Level: Generally Dangerous
Party Ranking: 5 Stars
All Brazil Articles
Brazil Lit Tips
Drugs: Strict
Rideshare options: Uber (Apple, Android)
99 (Apple, Android)

Visa: 90 days visa free for most nationalities
Best Months: September – October
Drinking Age: 18
Best Party: Carnival (February)
General USD Conversion: $1 = 5.54 Real
Low Monthly Budget: ~ $700/mo
Language: Portuguese
Tap Water: Drinkable
Outlets: Types C & N
Safety Level: Generally Dangerous
Party Ranking: 5 Stars
All Brazil Articles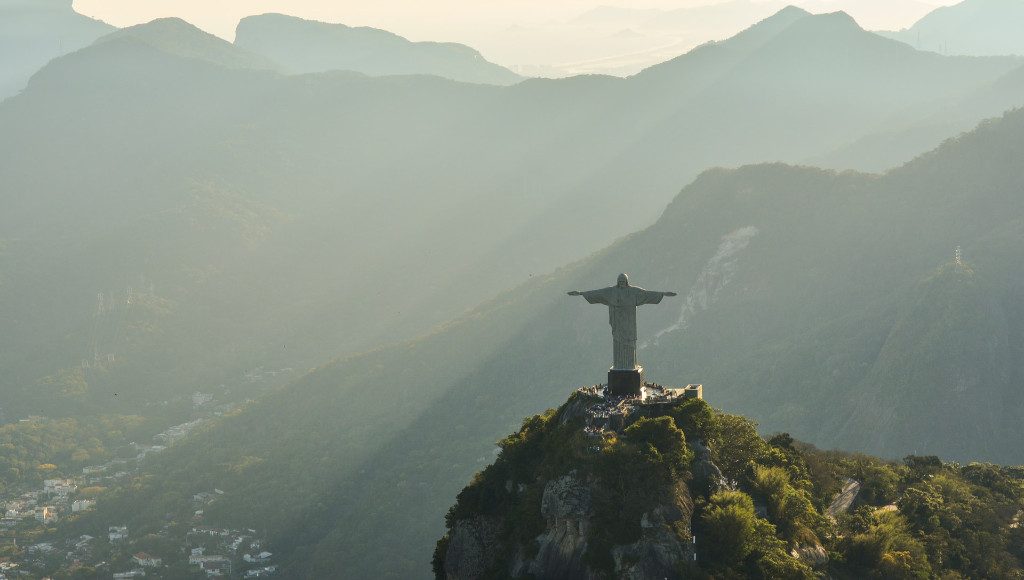 Carnival
Carnival is an annual Catholic festival that takes place in the lead-up to Lent. It's a celebration of the food and pleasures one gives up during Lent, just like Mardi Gras or other Carnivals around the globe. Brazil's Carnival is huge and people plan months ahead. It is definitely a sight to behold and well worth checking out at some point in your life.
The celebrations take place during Brazil's summer months of February and March. This makes it ideal for large parties. Brazil has a saying that "the year begins only after Carnival", which refers to the number of people who take their holidays between January's, and Carnival, which is itself a national holiday.
It's easy to see when you go: the beaches and bars are packed during this time. Some shops are closed or have reduced hours. The whole country seems to slow down and wait for the magical moment.
Botafogo
Botafogo is another area that is making waves on the Rio bar scene. Botafogo is conveniently located only a short taxi ride or metro ride away from the Zona Sul's most popular beaches. In the years since the Olympics, Botafogo saw many quirky bars and craft beer specialists open. Comuna, the ultimate trendy multipurpose space, combines great cocktails and burgers with live music by DJs. Rua Voluntarias da Patria is closer to Botafogo's metro station. Rua Nelson Mandela has dozens of bars and is populated by a lively mix of people.
Bar hopping in Lapa
Lapa is the most crowded area in Rio de Janeiro for bar-hopping. It was once a quiet neighbourhood for artists and the less fortunate, but it has become the most lively part of Rio de Janeiro after sunset. There are many bars within walking distance of the Lapa Arches. The best bars are authentic and gritty, which adds to their charm. An example of this is the hole-in-the-wall Casa da Cachaca. Here you can enjoy more than 100 different cachaca shots. For something more luxurious, try Rio Scenarium.
Street parties
Cariocas use the city's warm climate to host regular parties during the week. Baixo Gavea, in the south, hosts an informal street party. The party has a relaxed, bohemian feel and hundreds of young people between 18-35 years old start their evenings here, before moving on to nearby bars or restaurants.
Praca Sao Salvador, another live entertainment option that is available Thursdays through Sundays, draws large crowds to the traditionally tranquil square in Laranjeiras. There is sporadic entertainment available for free, including live bands, jugglers and pop-up theatre shows. Here, you can spend the whole night under the stars and make new friends while enjoying cheap drinks from street vendors.
This amazing hostel is located right by the beach, with a swimming pool and bar and lots of lounge space. It's perfect for anyone looking to make new friends and have fun. It is a comfortable and clean establishment, it'll feel like you are in someone's house. 
The Walk on the Beach Hostel has a great vibe, a prime location close to the beach, and the most qualified staff both local and international. The hostel is in a safe and quiet area, just outside one of Rio de Janeiro's most popular spots, Copacabana. You will find everything you need right at your doorstep, including restaurants, cafes and metro stops. The living room has plenty of comfy couches and chairs, as well as a patio for those who wish to take in the great outdoors. The spacious, clean kitchen is available 24 hours a day. The on-site bar offers a refreshing drink and the cafe serves delicious meals and has foosball tables.
Books Hostel is an excellent base for exploring the city's center. It is located in Lapa's cultural and historical surroundings, close to Centro and Santos Dumont Airport. You will also find some of the most popular bars and weekend street parties in the area. Books is known for its warm and welcoming environment and genuine family feel. These are essential ingredients to making you feel at ease, at home, and free to be you. It is situated between Santa Teresa and Lapa. Santa Teresa is the center of all the action, with many bars and places for drinks. The staff can help you find the best places to visit in Rio, such as Sugar Loaf, Christ, and Dois Irmaos. They also have directions to the climb Pedra da Gavea, which is great for adrenaline junkies. You can also chill out at the beach by going to Flamengo, which is just 15 minutes away by Uber. Copacabana, Ipanema, and Copacabana are all within 20 minutes of Uber. A guest kitchen is also available for use. Free tours are offered for hiking, waterfall trails and trips to the beach. 
The Mambembe Hostel is located in Santa Teresa, a cultural area that's close to Lapa, a bohemian neighbourhood. It has a fully equipped kitchen, Wi-Fi, guest computers and reception, as well as a bar and lounge with a smart TV. You will have a restful and peaceful night thanks to the custom-made mattresses. You will also find ceiling fans, reading lights and personal power outlets. Lapa is a famous street party spot that can be reached in five minutes. You can easily and quickly access Rio's beautiful beaches via the nearby metro and bus stops. Mambembe hostel offers a homey feel and provides comfortable accommodation.
The Discovery Hostel is a social hub that allows guests to make new friends and discover the surrounding area. Fully equipped kitchen, fully-equipped bar, computer lounge, reception, tourist information desk, TV and bar area. You will be spoiled with custom beds, thick mattresses and big lockers. Personal control lights, A/C, and all you need to get a good night of sleep. Discovery Hostel Rio de Janeiro was created by backpackers and budget-minded travellers. It offers all the comforts of a boutique hostel with the warmth and coziness of a home stay. Their goal is to create a friendly, open and clean environment.
Go Cachaca Tasting
The Academia da Cachaca was founded in 1985 by three of their friends. Its purpose is to give cachaca the attention it deserves. This bar began to offer more than just caipirinha (a local drink made with fruit, sugar and cachaca on the rocks) over the years. It started serving national dishes as well as other drinks.
You can now enjoy an infusion of fruits and herbs in the national liquor coconut cocktails and other cocktails from this house. Of course, you should always use Brazilian fruits and local alcohol.
The church and monastery of Sao Bento are located on the hill above the harbour. This is one of the most beautiful Benedictine complexes anywhere in Brazil. I mean, it has to be a sight to see if we're recommending a church, we don't normally do that here. The interior was decorated by the finest artists from the Benedictine order. Domingos da Conceicao was responsible for the exuberant carvings on the ceiling and walls. He was also responsible for the figures of St. Scholastica and St. Benedict at the high altar. The silverwork in the choir chapel is by Mestre Valentim. There are 14 paintings by Ricardo do Pilar. Ricardo do Pilar was a prominent Benedictine painter during colonial Brazil. Senhor dos Martirios, his masterpiece, is located in the sacristy of the monastery.
The Igreja da Terceira de Sao Francisco da Penitencia can be divided into three sections, each with its own entrances. Its simple exterior hides the wealth within. The interior is filled with gilded wood carvings and was completed in 1773. Manuel and Francisco Xavier de Brito were two of Portugal's most prominent woodcarvers and sculptors who helped to decorate the interior. Brito was their common style, which Aleijadinho, as well as other masters in Brazilian Baroque, influenced by the use of decorative forms. The choir's ceiling has the oldest trompe-l'oeil painting in Brazil. It was completed by Caetano de Costa Coelho in 1736. He later painted the nave ceiling in the same style.
Brazil's largest stadium is a must-see when a soccer game is being played. It is home to the major Brazilian football clubs, Botafogo and Fluminense, as well as concerts.
Near Copacabana, Ipanema and Lagoa rodrigo de Freitas is the shoreline of Lagoa Lagoa Rodrigo des Freitas . It is lined with parks and clubs. The waters are popular for regattas and other water sports.
Are you afraid of heights? It is a great time to test yourself. Pedra da Gavea is located near Pedra Bonita. The hike to Pedra Bonita may not be as difficult as the one to Pedra da Gavea but the views are still spectacular.
The best views are those you see from the air, or hang gliders, on this hill. Locals and tourists often buy tickets to fly above Rio. Pedra Bonita serves as the departure point. You can see Rio de Janeiro from the air as you take off: lush vegetation, clear sand and a vibrant blue ocean.
Pedra Bonita, one of the most prominent points of Rio, guarantees an unforgettable adventure. This is one of the most popular attractions in Rio.
Relax in the home of a professional skateboarder
You know Bob Burnquist? Why not go hangout in his house.
Bob Burnquist, an American-Brazilian Skateboarder, opened his home in Rio de Janeiro for people to enjoy a relaxed and cultural experience. You can enjoy a cold beer or a burger on weekends while you listen to music on one of the trendy couches in the garden.
It also includes Graffitis, a skateboard track and several exhibitions.
From the street, Rio is breathtaking, but what about from the air?
You must take a bird's eye view of the most famous landmarks in the city. Flying in a helicopter over Rio is an unforgettable experience. Even if you already did the hang gliding adventure we mentioned earlier.
Make sure you have your camera. It will be a moment you will never forget.
Hang from a Cliff, Like Everyone Else
Perhaps you have seen photos of people hanging dangerously off a Rio cliff. It just so turns out that the rock most people hang from is Pedra do Telegrafo. There is nothing inherently dangerous about it.
They don't show the rock hanging low in their photos. By positioning your camera at an angle that creates an optical illusion of dangerous cliff-edge drops, you can make it appear as though it is.
If you don't want to wait in line, I suggest getting up bright and early!
Enjoy Choro and Samba at a Traditional Bar
Bip Bip is casual, unpretentious and very traditional, with some of the most outstanding live samba performances in the city.
It's a small bar in which musicians sit around tables while clients enjoy the evening.
This is precisely why locals visit: to enjoy live Brazilian music and a cold beer. No more, no less.
Transport scams involving Christ the Redeemer
There are two ways to go up, in addition to walking:
Take a cab to the Paineras parking lot (halfway up), and then transfer to a van to get to the compound (buy a combination van + entry ticket).

Take the train from Corcovado's base to the parking lot and then transfer to the van.
Unofficial tour agents claim they can help you skip the line. They will assist you in obtaining tickets but will charge more than the face price.
Unofficial cab drivers tell you the train isn't working and then pressure you into taking their expensive taxis.


Pickpockets At the Airport
Laptops, carry-on luggage, and briefcases are all targets. Pickpockets at airports are common. Don't have cash or important documents outside your pockets. Don't wear flashy jewelry or dress too extravagantly in airports. They attract attention.
There are criminal organizations that buy tickets to major events and flip them for a few more times through other channels.
Sometimes, fake tickets can also be sold.
The Good Samaritan
Tourists who are having difficulty communicating may get approached by a stranger to help. However, it is quite common for them to try to rob those they are "helping". It is best to be assertive, to walk with a purpose and to say no to unwelcome help. For help, if you get lost, visit a nearby hotel or restaurant.
Express Bank-Robbers
There have been reports of "express kidnappings" in areas where international money is available. This is where victims are forced to withdraw money from ATM machines. It is best to withdraw money only during daylight hours. Brazil's criminals only strike when there is no one around.


Someone squirts green/brown glue (or mustard or sunscreen, or any other material that looks gross and dirty) onto your shoes, without you realizing it.
Next, you will be offered a shoe shiner to clean it off and give your shoes a shine. An inflated fee will be charged for the job.


Shopping for Antiques
Many countries in Central and South America have strict rules regarding the export of objects derived from their colonial and pre-Columbian heritage. Relics and/or reproductions may also be included. Some countries claim all of this material and consider exporting antiques without permission from the government to be theft. 
U.S. law requires that all importers of pre-Columbian architectural and monumental sculptures, as well as certain archaeological and ethnological material, provide documentation to the U.S. Customs Service proving that the artifacts were legally exported from their country of origin. Avoid purchasing artifacts without an export permit from the country of origin.
Taxis
If a taxi driver wants you to pay upfront, it is illegal. This is because the cab driver may be increasing the price significantly and not using the clocked meters. Taxis licensed by the government have meters. The price you should pay is the one that appears on the screen. Avoid unlicensed taxis as they could be used to cover up robbers.
Articles on Rio de Janeiro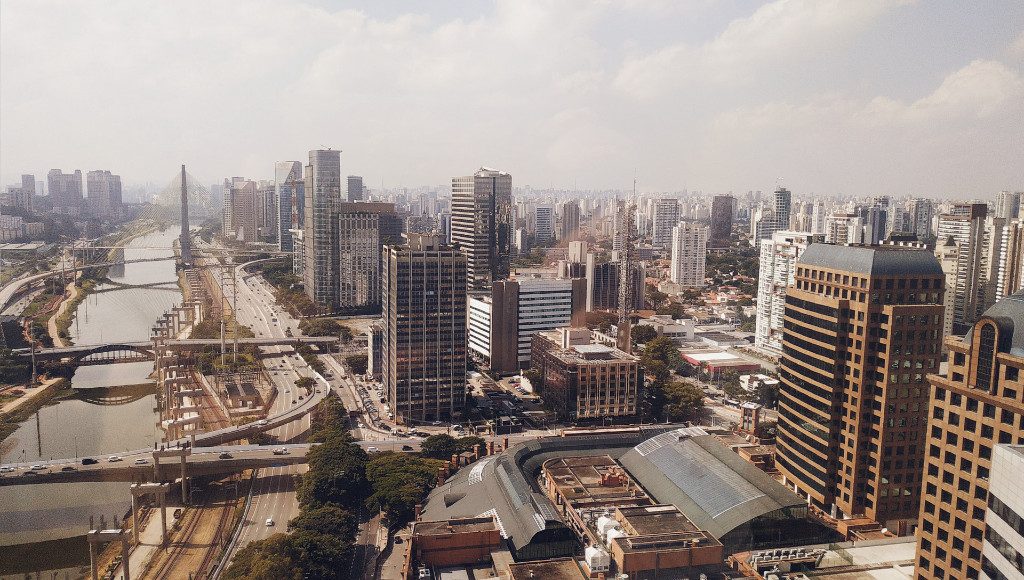 D-Edge, one of the most popular electronic music clubs in Sao Paulo is a favourite spot for all kinds of Sao Paulo tribes. It was expanded to double its capacity in 2010, making it possible for guests to use two additional floors. The venue features a smoking area that overlooks the Memorial da America Latina. This is one of the most popular spaces in the club. The main attraction is the 3D dance floor with 200 rectangles of light covering all sides. On Mondays, rock is allowed at the venue with the 'On The Rocks' night.
Café Piu Piu is located in the heart of Bixiga. It offers music for all tastes, from Thursday to Saturday. It's popular with concertgoers of all ages who congregate on the mezzanine, which has panoramic views of the entire venue. Longnecks are available and beer is on tap. For snacks, try the latkes (typical Jewish potato cake) and the fried parmesan balls. You can pay for your entrance only in cash or by check.
The PanAm Club is located at the Maksoud Plaza hotel. It offers one of the best views of the capital. This club is a favourite among night-crawlers. The PanAm Club is located on the 22nd floor (top) of the building. It has an airport atmosphere with speakers that recreate the sound of plane turbines and blue LED lights that guide people to the 'runway. As a smoking spot, the helipad is one of the most popular spaces. The PanAm parties, regardless of the line-up or day, prioritize pop and electronic music. 
The Barreto was installed at the Fasano Hotel. It is a classy place to go if you want to impress someone. Its attractive ambiance is compensated by the high price. The bar has leather armchairs and dim lighting. The bar hosts jazz and MPB performances every day from Monday through Saturday.
The Lions nightclub is very popular, not only for the eclectic programming but also for the retro decor and 3D-effect dance floors. is a nightclub that plays electronic music, hip hop, soul, funk and Brazilian music.
Bourbon Street is one of the most well-known and traditional jazz, blues and soul music clubs in the city. B.B. B.B. King, Ray Charles and Wynton Marsalis were among the many performers who have graced its stage. The bar is shaped like a grand piano and is well-known for its specialty drinks and appetizers. Bourbon Street is a place where you can enjoy good music and have a great time with your friends.
Three beautiful mother-of-pearl chandeliers illuminate the Hot Hot lounge. They are all decorated with 1970s kitsch designs. Drinks made with fruit popsicles are on the menu and are named after celebrities like Madame Satan or Latino. The main dance floor is home to hundreds of people who dance to electronic music from Thursday through Saturday under the 8,000 coloured lights. Tip: Avoid waiting in lines by purchasing your tickets online.
One of the oldest samba bars is located in Vila Madalena. Grazie a Dio! offers a variety of music, including Brazilian Popular Music (MPB). The bar at Grazie a Dio is a unique space with minimal decor, including candles, saints, plants, and a few lamps. From Tuesday to Sunday, Grazie a Dio! Live music is provided by guest artists and one of their fixture groups: the Quinteto In White And Black, Sambasonics, or Clube do Balanco.
Red Monkey Hostel, which is located close to the metro station and other major attractions in Sao Paulo, is a popular hostel for those who enjoy exploring with minimal fuss. To explore more of the area, you can rent bikes directly from the hostel. Wi-Fi and breakfast are included in the price. It is a great place to meet other travellers and it is one of the most popular party hostels in Sao Paulo Brazil.
Did's Hostel is one of the most affordable hostels in Sao Paulo. You can even save money by cooking your own meals in the fully-equipped kitchen. The hostel is a peaceful spot close to Paulista Avenue, public transport and has a bar and outdoor deck. Technology and leisure-wise, the hostel offers free Wi-Fi, computers with internet access and cable TV. This is a great home-from-home for budget travellers.
O de Casa is one of the few authentic hostels for travellers in Sao Paulo. Its mission is to provide unforgettable experiences for its guests. It is clean, simple, and centrally located. As a bonus, it also has an awesome bar where locals and guests can meet. The hostel has a relaxed, fun, spacious, and comfortable atmosphere. You can also get the most out of your visit to the city thanks to its knowledgeable staff.  A delicious Brazilian breakfast is served every morning. 
Beco do Batman, or Batman Alley, is a pedestrian street that runs through Vila Madalena. This is the place to go if you are even slightly interested in street art. The walls of the alley are covered in brightly coloured murals that make it one of the most beautiful streets in Sao Paulo.
The street's history dates back to the 1980s when the first drawing was done on the walls. It was, as you may have guessed, a Batman drawing. Local art students soon added more images to the wall, which eventually transformed the street into an open-air gallery for urban art. These instagrammable masterpieces are best seen in daylight so you can see all the vibrant colours.
Sip Beer in a Bohemian Neighborhood
Vila Madalena, by far, is the most bohemian area in Sao Paulo. Here, locals seek a comfortable setting for happy hour, with beer, food, and music.
Vila Madalena has everything you need, from the best bars to the most well-known pubs. There are many places to meet up with friends in the neighbourhood, but there are also plenty of street art spots.
If in doubt, just start at Coutinho Bar. You can then walk around and find the best bar for you.
The monastery's bakery is where the monks prepare delicious daily delicacies as well as a famous 100-year-old bread recipe. They also sell jams and cakes, cookies, honing, beer, and liqueur. It is simply divine and will definitely cure your hangover.
Japantown
Japantown is a must-see on any vacation to Sao Paulo. Around 1912, the Liberdade neighbourhood was home to the first Japanese community. Today, the largest group of Japanese citizens outside Japan is found in this area.
A torii, or Japanese arch, marks the official entrance to the neighbourhood. The streets are lined with red oriental-styled lamps and full of Japanese stores and restaurants.
This mall is a great place to be if you love hip-hop and rock music.
Rock Gallery consists of a 4-story shopping center that sells clothing, skateboards and music. It also has tattoo shops. All things hip-hop or rock.
Here, locals visit to search for rare LPs and rock 'n' roll band t-shirts. Stop by any store that interests you as you stroll around.
Fake Goods
You can find all sorts of fakes in luxury, electronics, medical and cosmetics. There are even whole shopping centers dedicated to these scammy products.
Sao Paulo Fruit Market Scam
At this market, fruit sellers first offer free samples to tempt you.
They tell you that it costs $x to lure you in, then tell you that they are charging $x per 100g, which is quite different from what you would have expected.
Fake police
Fake police will accuse you of a crime and demand that you follow them to their car, which is parked in a quiet spot. Then they will rob you.
A stranger approaches you and then fake police officers appear to search for drugs on your friend. You are taken to a fake station by a stranger and your valuables are taken away.
If you are unfortunate, this could turn into an express kidnap where you are kept for longer than one day to withdraw your maximum daily limit from your bank card.
Snatchers
Flash mob robbery is a group of people who invade an area and steal whatever they can.

They can also be riding a bike or moped a pillion rider is riding by, doing the snatching.

Smash and grab at the traffic lights.

Theft of luggage unattended left in bags on overnight buses

 
Parking Scam
These unofficial parking attendants are also known as "flanelinhas" and wait in empty parking lots to direct your way.
They will ask for a fee to guide you and take care of your car. They may damage your car, steal your parts, or be aggressive if you don't pay.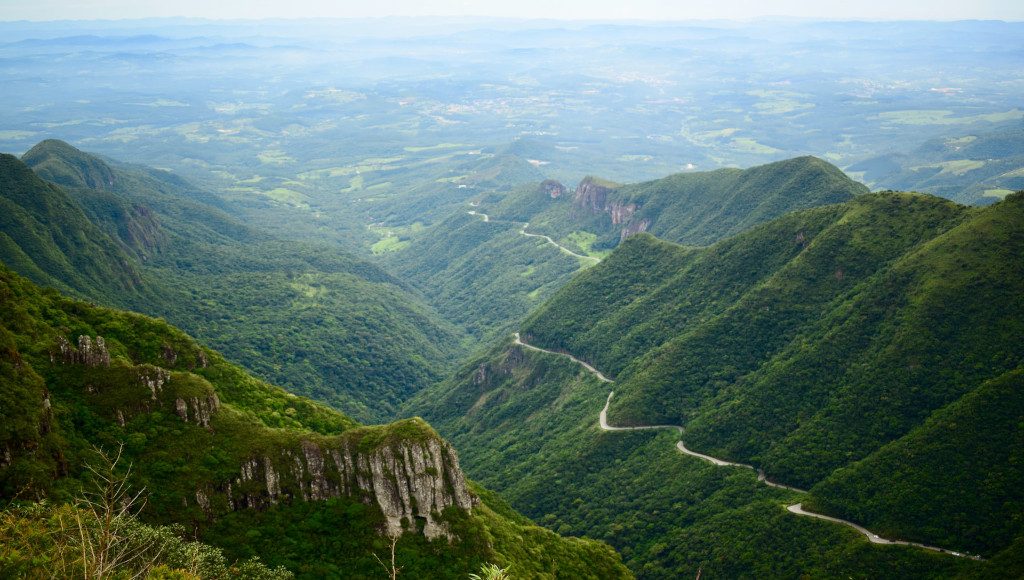 Common Studio Bar
Common can hold just 300 people and hosts everything from rock shows and reggae to afrobeat. It also features national artists as well as local acts. Although the shows are scheduled for 10pm, they usually start at midnight. A DJ will keep the party going till the early hours of the morning.
Casa da Mae Espaco Cultural
A popular bar and venue for live music is located in the heart of downtown. Mondays are Jazz Night, while the rest of the week is open to Samba, Forro, and MPB (Brazilian Pop Music). The shows usually begin earlier so they can make a great start to a night.
Rio Vermelho
A great place to spend a night out.
There are many bars, restaurants, nightclubs, and shows in this area.
The Salvador night scene even has its own spot for this popular Baian street food.
Mercado de Peixe (The Fish Market)
Where you can buy cold beers and food until dawn.
Largo de Santana
A public square in Rio Bermelho. You will find many bars setting up chairs in the streets, making the square a hub for artists, tourists, and bohemians. The bars keep the beers cold, but it's the Acaraje women who are the real stars. While there are many stands around the corner, Regina and Dinha are the two most well-known Acaraje mavens. They each have their own loyal fans. 
You'll find a great atmosphere at Hostel Galeria in Salvador, a top hostel with a flair for partying. It's not an obnoxious party atmosphere where people are just wasted all day and night. It's known for its friendly staff, free XL breakfast (till noon), and caipirinha happy hours.
You have access to a fully-equipped kitchen, which you can use for cooking. The receptionist is available 24/7. They also have a cinema, billiard table and terrace bar for entertainment.
The Rio Vermelho neighbourhood is where the hostel is located. This area is a great place to party and explore the local food and scenery. You can also find the famous Carnival nearby. The famous Paciencia Beach is also within walking distance.
All dormitories have air conditioning and all rooms come with a private bathroom. Modern furnishings are used in the hostel, as well as unique decor. Every morning, you can enjoy a delicious breakfast buffet that includes regional and local dishes. Also, the hostel has a restaurant where you can have a selection of drinks.
This hostel is close to the beach and the historic old town.
 It has a rooftop bar that's perfect for meeting and mingling with other backpackers. They also host delicious events such as Empanada Night.
The downside: It's a little bit pricey but it's worth it.
The Lacerda Lift is easily one of the most visited Brazilian landmarks.
It is rich in history, dating back to the 17th century when an old pulley system was installed to move objects from Lower City to Upper City. It was built in 1921. The elevator has seen many improvements over the years. It can carry 32 people for 30 seconds.
The elevator's top allows you to enjoy some of Salvador's most beautiful views, including the All Saints Bay, Mercado Modelo and many others.
This is by far the best cultural experience in the city. You will be shown around by a local guide through downtown and Pelourinho, explaining the history and culture of these areas, as well as the role they played in the African slave trading. Not only is Pelourinho the heart of African culture in Brazil, but it's also a vibrant and exciting place.
Scams in Restaurants and Food Stalls
The majority of food establishments are good, but there are a few places that don't do it right. These are some issues you might run into:
 Adding dishes to your bill that you didn't order.

Inflating the service fee or short-changing so you don't know it.

Not listing prices – a common practice among market stalls and beach vendors.

Adding a surcharge to live music without disclosing it.

 
Pelourinho Scam
Unofficial guides who grab you and offer unwelcome advice or directions, then demand a fee (e.g. 100 real) for their "tour service".
Street vendors who offer cheap products and then ask for donations, or beggars asking for money are most likely drug addicts.
Express Kidnapping
This is unlikely to happen to anyone. Locals are more likely to be targeted than tourists. It is important to be cautious.
Shady characters are known to be present at ATMs and banks. They will abduct targets and force you to withdraw your maximum daily withdrawal limit.