Australia Lit Tips
Drugs: Fairly lenient 
Rideshare options: Uber (Apple, Android)

Visa: Need and ETA for most nationalities
Best Months: September – November, March – May
Drinking Age: 18
Best Party: Australia Day (January)
General USD Conversion: $1 = $1.33 AUD
Low Monthly Budget: ~ $1,700/mo
Language: English
Tap Water: Drinkable
Outlets: Type I
Safety Level: Very Safe
Party Ranking: 5 Stars
All Australia Articles
Australia Lit Tips
Drugs: Fairly lenient 
Rideshare options: Uber (Apple, Android)

Visa: Need and ETA for most nationalities
Best Months: September – November, March – May
Drinking Age: 18
Best Party: Australia Day (January)
General USD Conversion: $1 = $1.33 AUD
Low Monthly Budget: ~ $1,700/mo
Language: English
Tap Water: Drinkable
Outlets: Type I
Safety Level: Very Safe
Party Ranking: 5 Stars
All Australia Articles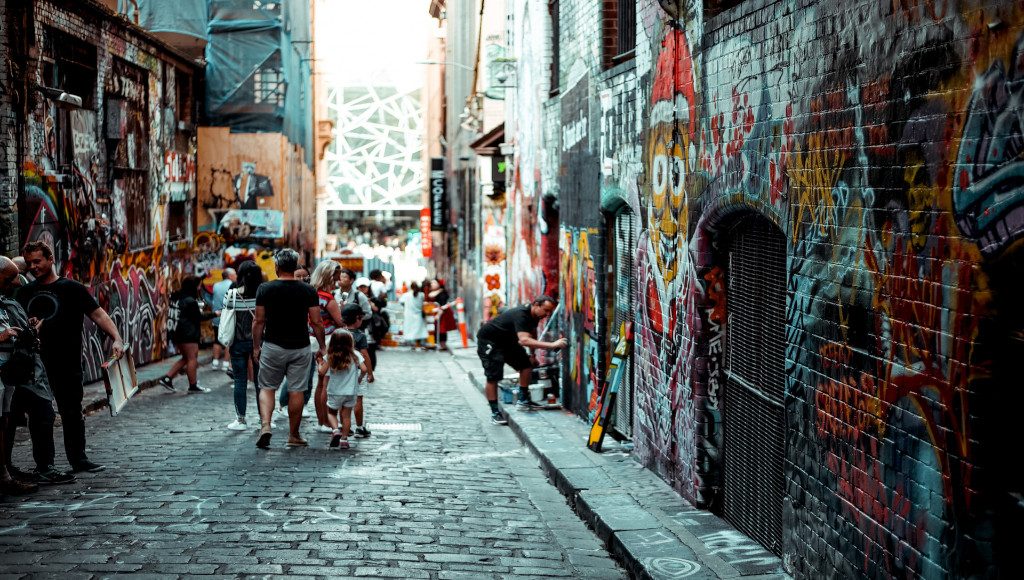 This place can get wild. However, after a long day of surfing, if you don't have a shirt on, you won't be able to make it past the front door. Weird, I know. Enjoy a drink in a booth, get nice and tipsy, then move to the main dance floor.
Let's face it, if you're under 25 and live in Melbourne, but have never been to CQ you live under a rock. This place can remix any top 100 songs. If you want to end your night strong, the Maccas (that's slang for McDonald's FYI) is located just down the way on Bourke Street.
The Sub Club is a boutique and truly unique experience. It aims to blur the lines between nightclub and art-project, and it's well deserved. These guys organize some really innovative events. This is a place where you can find uncommercialized music culture in Melbourne.
Brown Alley offers a wide range of dance tracks and regularly hosts gigs and after-parties. We're talking about techno, R&B, and some deep house. If you don't want to party and have the time of your life, don't go.
It's always summertime in Australia, right? Good, that means Rooftop Bars. The Albion has a very impressive one with beautiful CBD views. You can make the most out of your weekend with live music and DJ on Fridays, Saturdays, and Sundays.
Friday night at The Precinct is the place to be. Same Same But Different are a great cover band that can belt out all the classics you've forgotten you love. Bit of Oasis and Matchbox Twenty, Sneaky Sound System – you know you love it, guys.
The Crown Casino Complex
The Crown Casino Complex, a casino and resort complex located adjacent to the Yarra River, is one of the most significant in the southern hemisphere and the largest worldwide.
It's open 24 hours a day, 7 days per week, with the exception of 3 public holidays each year. This place is great for gamblers, but it also has a lot more to offer.
Beautiful fountains, sound/light shows and beautiful Atrium are all part there. There are also pyrotechnic towers outside that shoot fireballs into the night sky. They are known as the "Gas Brigades" and are the largest type of their kind in the world. Not to be missed. Especially if you have a soft spot for Vegas.
The Toff in Town
The Toff in Town has it all: great food and booze; a sweet roof; and a cozy little room with red-curtained walls that is home to some amazing musical talent. Although the Toff isn't hardcore, it's a great place for getting dancey.
This members-only club has a lot of fun with some of Melbourne's top underground DJs. How do you get in? Sign up or sign in at the door with a Member to become a member. How does this club get away with a membership? By being the biggest must-do club in all of Melbourne. It attracts guests worldwide.
This hostel is Melbourne's most well-known party hostel. The Red Eye Bar is the on-site bar that hosts live music and DJs every evening. There are also nightly events like free barbecues, trivia nights, or ladies' night. Alongside all of that, they offer affordable dining options to their guests on meal nights.
Inside, there is a large common area with a travel desk with all the travel information you may need. Plus secure lockers for all of your personal items. Now you can party without a worry in your mind.
Access to the exclusive area for females is provided. Shampoo and conditioner are available, as well as complimentary champagne, from 6 p.m. until 7 p.m. I mean, can this place get any better?
It is enough to make backpackers happy that they are staying in a building that has been around for over 100 years. You're basically partying inside of history.
Are you still not convinced? This historic hostel knows how to party! Enjoy a drink with fellow backpackers at The Mansion's in-house bar. You basically have two options: party at The Mansion or take to the streets of Melbourne, just minutes from Chinatown and the CBD. So in other words, a fantastic location.
Proceed with caution though, once you start staying here you may never want to leave.
Summer House Backpackers offers so many perks that you would not believe you are staying at one of the most affordable hostels in Melbourne.
You can drink and dance in their rooftop bar with stunning views of the city, which is located in St Khila. After a night of partying, have a laidback day near the ocean to get your energy back. Then do it all over again
Summer House Backpackers will make you look forward to the sun setting because of the amount of fun that they pack into each night. This hostel will keep you coming back night after night for the cheap drinks, dancing, trivia, and great atmosphere.
Stay in an Australian piece of history to spice up your holiday! There's a lot of historic hostels in Melbourne hey? Guess you turned out to be quite the historian. 
The Nunnery has been turned into a refuge for backpackers, allowing them to meet other like-minded travellers and enjoy the nightlife events at the hostel or simply a walk around the bars.
You won't be asking "what's next?" when you stay at The Nunnery. There are always activities happening including quizzes and movie nights, BBQ parties and pub crawls.
Wooden Rollercoaster from 1912
Luna Park was opened in St Kilda, in 1912 and the Scenic Railway began operating that year.
This rollercoaster is the oldest continuously operating rollercoaster in the world. It's also a fascinating glimpse into what the old theme parks must have looked like.
Luna Park charges $5 for visitors who want to see the park. This is to help pay for the preservation of the park. Even if you don't like theme parks, there are still great photos to be taken on the grounds. The rich history makes the park worth a visit. The ticket price will not include an entree fee if you decide to change your mind or want to ride any of the rides.
Melbourne is well-known for its street art and is considered to be one of the most important street art capitals in the world. And the street art here is incredible.
Certain areas have been designated by the city council as being suitable for street artists. The art is high-quality and constantly changes. It's a great way to learn about the creative side of graffiti and helps reduce graffiti levels elsewhere. A map of Melbourne's street art is available.
For those who want to get a better understanding of the street art scene in Melbourne, there's a Melbourne street artist tour. This tour is run by street artists and provides a deep insight into what's being seen, how it's made, and who is involved.
This place is absolutely amazing. The 360-degree view from the 88th Floor is breathtaking. Try to identify the landmarks in the city maybe you can even see your hostel, depends how blurry your vision is.
These views of Melbourne are available both day and night.
The Edge is also available, which allows you to experience the feeling of being 3m from the building and 300m above the ground. Only for those who enjoy having an adrenaline rush. Maybe don't be hungover when you do this? Don't want people on the ground to get vomit on them.
You can also walk out onto "The Terrace", and be right out in the open.
Old Melbourne Gaol, a museum located in the city's centre, was a prison that operated from 1842 to 1929. This was where Ned Kelly was executed. 133 people were executed while the prison was open. We don't normally add museums to our lists, but abandoned prisons are spooky and awesome. Plus it's Halloween as I write this, so I'm in a creepy mood right now.
The museum gives a glimpse of 1800s life. Some homeless and mentally ill people were also held in prison. With the standards we have in present day, it is quite shocking to see the conditions they were kept in.
The museum contains a wide range of artifacts including death masks from many executed criminals. If that's not pure metal, I don't know what is.
Some believe the museum is haunted (obviously). Ghost tours are provided by staff for visitors to the museum.
Carry-my-bag
The scammer is an associate or friend asking you to bring a bag or package with them on international flights or across borders. They offer to pay you or trick you into believing you are helping their family. These scams may be linked to relationship frauds.
You might find prohibited items in the bag, including drugs.
Even if it's not drugs, it might be prohibited or restricted in your next destination. Maybe just don't accept gifts from strangers?


Scams with taxis
Many unlicensed and unmetered drivers operate at the airport arrivals section or major tourist destinations. Tourists are charged flat-rate fees by these drivers. These fees can be much higher than those charged for metered fares in many cases.
Do not be taken in by taxi drivers that appear friendly and offer cheap tours. They may take you to shops that they make a commission. They may overcharge you or sell worthless goods.
Protect yourself against taxi scams
Only use licensed taxis

Before you fly, find out which transport options are available at the airport. Wowee, we have a section for that in our Lit Tips. How convenient and awesome of us. It's Uber FYI.

Follow the instructions of authorities for official taxi services only.

Before you take a taxi, always inquire if the driver will use a meter or agree to the fare.

At the beginning of your trip, note the vehicle number, taxi company name, and driver's name
Obviously, that's a lot and you probably won't do it every time but that's up to you. We're all drunk idiots here so we're bound to get scammed at some point cause who wants to walk?


Vehicle Hire
It is possible to get scammed by car, jet ski and motorcycle rental companies. Transport operators have threatened and harassed Australian tourists for returning damaged rental vehicles. They threaten and demand thousands of dollars for the return of damaged hire vehicles. They will also take your passport as collateral.
Before you rent a car, be sure to do your research.
Read online reviews about local travel agencies

Take photos of any damage to the vehicle.

Check your insurance coverage for recreational vehicles, especially if it's not licensed in Australia.
Never leave your passport unattended as collateral or security deposit.
Steal Credit Cards
Card skimming refers to the illegal copying of data from the magnetic stripe of a credit card or ATM card. This can happen when you purchase something and someone takes your credit card. A pretty standard scam really.
Fake Tickets and Festival Accommodation
Tickets and accommodation are in high demand for major events, concerts and shows.
Scammers may:
Fake websites

Fake ads for holiday rentals and hotel rooms can be posted on legitimate websites

Offer fake ticket and accommodation packages
To avoid a ticket or accommodation scam:
Make a thoughtful choice about your accommodation and ticket options

Use a trusted website
Although there are legal ticket resellers, if the deal seems too good to be true it most likely is.
Pickpocketing
You can be distracted by a group of people jostling you or an offer to help from someone you don't know. This especially happens in high-traffic tourist attractions.
Pickpocketing can be reduced by the following:
Be alert in areas where pickpocketing occurs

Any unusual event should be considered a possible pickpocketing attempt

Place valuables in pockets that are more difficult to reach

Use a tamper-proof backpack or handbag
Visa Scams
Scams involving visas include travellers purchasing visas that aren't needed, illegally obtained or too expensive.
Third-party websites may charge fees to submit your visa application. These websites can be fraudulent.
You can avoid visa fraud by:
Using links or organizations recommended by consulates or embassy of the country to apply for visas
You could be deported or arrested if you travel with a fake visa.
Massage or Tea Ceremonies
You may be approached by someone in public to get a massage or tea ceremony. You may be invited to a massage or teahouse service or to practice English in a nearby bar or cafe.
After services are rendered, you will receive an inflated bill. You cannot leave the premises until you have paid your bill.
This is how you can avoid falling for this scam.
Don't accept invitations from people that you don't know.

Before you decide to proceed, be sure you know how much the services will cost.

Organize massages or similar services through your hotel, or another reputable provider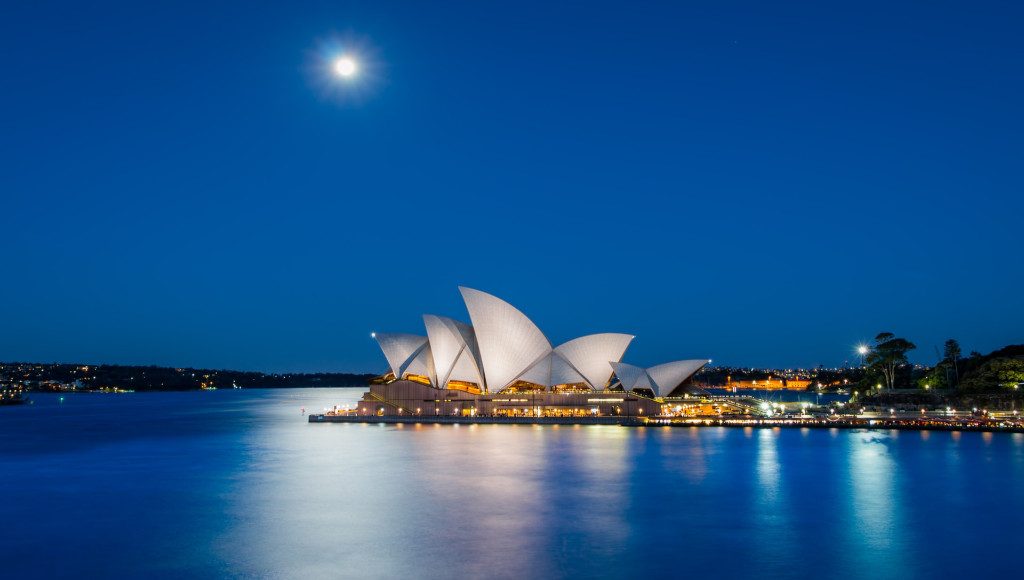 The Lansdowne was bought with the intention and promise to preserve the pub's roots in live music. That promise was definitely kept, making upstairs at The Lansdowne one the most popular spots in Sydney to catch a concert. Add, a rooftop bar serving natural wine to the mix and you'll know where to find me on Friday nights.
You can dance on the rooftop of the Republic Hotel if you want to this summer. Taylor's is a small city oasis with a vertical garden, retractable roof and views of the city skyline. On weekends, you can find international and local DJs spinning house music.
Tropikana
Part beach bar, part club, Sydney's new home for house music is a great mix. Tropikana serves delicious pizzas during the week at affordable prices. But on weekends, the venue is the preferred spot for Sydney's top DJs. 


Goros
 You might be familiar with Goros's 20-person Karaoke Rooms, $1 dumpling Wednesdays and retro arcade games. But this Surry Hills location also has a packed dance floor that features hip-hop beats on Friday and Saturday nights. Goros' $10 Sake Shots are a great way to kick off your 90s-era dancing.
The Imperial
The Imperial is the perfect place to go if you're looking for a fun night of dancing in a basement club atmosphere. This LGBTQIA+-friendly mega pub offers a place to see a spectacular drag show, eat a vegan degustation and, yes, get on the dance floor like nobody's business. The basement is an underground rave, and the front bar plays slick disco beats.
The Soda Factory
The Soda Factory in Sydney is always a good choice. Everyone inside is so happy and in a great mood that your feet will be tapping to local DJs and live acts. There is a reason why there is a queue.
Sydney's Historic Pub Crawl
Since the beginning of European settlement, Sydney's pubs have been a major part of Sydney's culture. This 4-hour historical pub crawl will take visitors to four of Sydney's oldest pubs. You'll also learn about the often-scary, but always fascinating, history of the area, including gang life and brothels.
Sydney is a city rich in stories. The pub crawl is a great way for you to discover some of these stories.
King's Cross
King's Cross is a great place to get wild for cheap if you want to go out. Here, the beer is cheap and the locals (and backpackers) party late. I mean, what more can you ask?

Drink here if you want to go wild.
You can find a more relaxed nightlife scene in Manly, The Rocks or the CBD (Central Business District), where you will find more locals and fewer tourists, as well as chiller bars and lounges with more expensive cocktails. Boooooooo.
Glass Island
Sydney is no stranger to floating parties. Party boats are frequent visitors to their beautiful harbour. Summer in Sydney doesn't end without a sunset at sea. This includes champagne, sweet tunes and stunning views.
Cliff Dive
The Cliff Dive, Sydney's premier bar for dancing into the early hours, is a converted former nightclub that has been transformed into a Papua New Guinean dancehall and tiki bar. Bring your tropical vibes and join the fun.
Oxford Art Factory
Oxford Art Factory is always full of fun people, so it's impossible to go wrong. Everybody is welcome to attend the live performances. There's always a lively dance floor and a great crowd.
Wine Tasting Tour
One of Australia's most prestigious wine regions is north of Sydney. Incredible wineries in the Hunter Valley produce some of the world's finest red wines. Although it's not cheap, you can still visit the Hunter Valley and enjoy the country without spending a fortune.
Day tours can be booked from Sydney (150 to 200 AUD) as well as requiring you to spend a lot of time on the bus. To get the best experience, it is recommended that you stay at least one night in the valley.
Club 77
Club77 has something special. Although this dark and grungy bar has changed over the years, its sticky floor and cherry red walls were once the heartbeat of Sydney's alternative and house music scene. Starfuckers DJs, AJAX and other legends ruled the dance floor and decks. She's now a bit more refined with booth seating and cool red neon lights. There are also fancy bar snacks, but the dance floor still hums like it has in the past.
Frankie's Pizza
Frankie's Pizza has been voted Sydney's best spot for rock n roll and wild nights out. You can find delicious pizza by the slice and pinball machines here. Local bands are also playing loud and live. You might find Frankie's secret bar behind the stage, where lots of dancing takes place if you hang around a little longer.
After all those wild nights out, you may need to take a step back and get your feet back on the ground. Mad Monkey is a hostel for backpackers who are looking for a good time. 
You can see Sydney's crazy side through pub crawls and nightly events. Do some morning yoga to nurse that impending hangover, ya know, if that's your thing. 
Staying at Sydney Harbour YHA will give you a sense of belonging in Sydney. You'll wake up each morning to the sound of the water and the iconic Sydney Opera House.
The hostel is more than just a great view. You will love the rooftop terrace, pool table and movie nights. It is the perfect place to relax and unwind.
You are also right in the heart of Sydney's historic area, so you can easily find the best places for drinks nearby. You will find the perfect spot to quench your thirst with food and beverages at the hostel as well as more vibrant places around.
Bondi Backpackers might not be the most party-oriented hostel in Sydney, but it is the best place to go if you want to dance on the beaches or hit the clubs. Bondi Beach is where you will find the best bars and music, and Bondi Backpackers is a great place to meet fellow travellers.
The hostel is located on the beach and offers a rooftop terrace as well as nightly events such as BBQs and wine nights.
Bondi Backpackers is the only place you need to be if you want to party like a true Aussie!
This hostel is consistently voted the best backpackers hostel in Sydney. It is also hands down the most fun party hostel in town.
Live music, a cafe and an onsite bar are all part of Wake Up Sydney. You can also enjoy different meals each night, bar games, pub crawls, and more! Every night, you will wind up sleeping in a club!
Although this hostel is slightly more expensive than others, once you enter the doors, you'll be able to see exactly where the money went. Wake up! Sydney Central offers all the benefits of staying at a crazy party hostel, without having to stay in a pigsty.
Asylum Backpackers is the place to be if you want to party your way through Sydney! This hostel is a budget option that will allow you to not only get the best dorm beds, and also puts you right in the middle of all the great clubs in Sydney.
Asylum Sydney offers a relaxed, laid-back atmosphere that backpackers love. There are also nightly mixers that allow you to meet other travellers and make new drinking friends!
Asylum Backpackers offers a great hostel experience with its cozy lounges, games and barbeque nights.
Cockatoo Island
Cockatoo Island is located in Sydney Harbour and can be reached by ferry. It has the best evidence of convict transport and forced labour that was used to establish Australia as a European colony is found at the Australian Convict Sites. It has an interesting maritime history that lasted until 1979 and was used as a reform school.
The island is not only fascinating in its history, but it's also a popular spot for camping.
Climb t
he Sydney Harbour Bridge
This iconic bridge is another symbol of Sydney and one of only a few that can be climbed.
You will be equipped with safety and health essentials as well as any appropriate gear for the weather. Then, you can set off on your climbing adventure.
It's an amazing way to see the bridge from a different perspective.
Bondi Beach
Bondi Beach is Australia's most well-known beach. It's a favourite hangout for Sydney's beautiful people as well as international and local celebrities.
The atmosphere is lively and bustling, although, busy. There are also many great dining and shopping options in the surrounding suburbs.
It is also notable for being the Guinness World Record holder for the largest swimsuit photoshoot with 1010 bikini-clad participants. This is important, need-to-know information.
Many tourists choose Sydney as their destination to learn this national pastime. Many companies offer lessons in Sydney. They can be found at every beach, so there is no need to search far.
Bondi is the most famous beach in Sydney, but Manly on Sydney's north shore is considered to have some of the best waves. 
Other great beaches for beginners include:
Freshwater Beach

Palm Beach

Collaroy Beach

Umina Beach

Corrimal Beach
SCG
Sydney is passionate about its sports and you will see that the locals love their favourite teams.
The SCG is the perfect place to catch a match. There's always something happening on weekends and it hosts a variety of sports, including AFL, cricket and rugby. Even if you don't like sports, it's still fun to take in the excitement of a game. Things can get wild.
Spooky Ghost Tour
There's another side to Sydney that most people don't see (literally and figuratively cause ghosts lol). A ghost tour of Sydney is a wonderful way to discover the dark side of Sydney
Ghost tours are offered by a variety of companies. You'll hear real stories about murders, suicides, and hangings. One of these tours even takes you to Quarantine Station. This is a place that was used to isolate contagious diseases-carrying people.
Puke at Luna Park
If you're into amusement park rides, you'll have a great time here. Just maybe don't go if you're already feeling nauseous from the night before. Or do go, you can make your own decisions.  
A Coney Island area is also available, inspired by the original Coney Island in the US. It's an old-school amusement park with sideshow games and a mirror maze.
The Love Interest
You sign up for a dating website and meet someone you have never met before. They fall quickly, which is good news for you. They want to transfer it over the internet before too long, but they aren't in the same country. They need your money wired to them to allow them to visit you.
What really happened? The love of your dreams never existed. You have been duped.
Free wifi
You need to connect your mobile or laptop to the internet at an airport or hotel. If you search for an internet connection, you are in luck. You can find a hotspot for free in your area.
What is really happening? You have actually connected to a fake network. This allows scammers to intercept all network traffic and steal personal information. The pain does not stop there. Every time you turn on your phone, you could be transmitting the same free wifi to other users. Only connect to WiFi that you are sure is legit. If in doubt, it's worth paying to get on a secure network. Make sure you have the latest anti-virus software installed and that your firewall is on.
ATM Tampering
You go to an ATM and withdraw your money. You don't notice anything unusual and you receive your money just like you do every day.
What is really happening? Your card has been passed through a skimming device that has recorded all data on the magnetic strip. Meanwhile, a pinhole camera catches you entering your PIN. This information can be used by scammers to create a fake card that allows them to draw on your account.
The Rails
The Rails, a repurposed old joint that has been given new life to reflect the Hippy culture of Byron is true to its original purpose. Even though it's no longer used as a railway station, the former station retains the feel and look of its original location. Order beer from the train window, or take a seat in the repurposed carriage chairs. 
There are many great live acts and excellent music choices. You can also enjoy a variety of screens inside the venue, which allows you to view sports or have a nice meal.
Beach Parties
The party scenes on the beaches at Byron Bay are amazing and many people spread them by word of mouth. It has been called the Australian Mecca for Parties. Locals and "doofers" in the know skip the clubs and go to secret parties. If you are looking for a place where you can just let go, then Byron Bay's beaches parties are the perfect choice.
If you hear of one, don't be afraid to go and see what all the fuss is about. How can you learn more about these parties? It's important to make friends with local people. Your hostel may be able to help you as well.
The Beach Hotels
It is known as the best place to visit in Byron Bay and a great spot for a weekend getaway. This is the place to be if you enjoy live music and beers while enjoying the sun. This venue offers stunning sea views and an amazing atmosphere. You and your friends can dance the night away here, which also houses some of the most talented DJs in town. The perfect spot to have a beer with your friends, mix with locals and tourists, or break it down(?) on the large, open-air dance floor.


Byron Bay Brewery
Byron Bay Brewery is a must-see for beer lovers. You can enjoy a wide range of freshly brewed beers as well as live music. The Byron Bay Brewery is a favourite place to visit at all times of the day. They offer open mic nights, great DJs, and large screens for major sporting events. 


Cheeky Monkeys
You must live under a rock if you haven't heard of Cheeky Monkeys. The nightclub is not just a bar but a destination for travellers from all over the world. This is the kind of place that you might stop by for a quick boogie after dinner and leave 6 hours later with sore hips, beer goggles, and new (more exotic) friends.
This is the perfect place for you if you ever wanted to party on top of a table. Cheeky Monkeys, one of the most well-known places in Byron Bay, is a must-see while you're in town. This is a great place to party with backpackers and has been wildly popular among locals. You can be certain that you will have a great time at Cheeky's.
The Northern Hotel
The Northern is located just a few hundred meters down the main street. This old-style hotel has a grand old bar that will transport you to Paris, London, or Melbourne. You're likely to see some of the most famous names on the stage, in addition to the pub classics. You might be surprised at the people you will find in this small coastal town.
Woody's Surf Shack
Woody's, true to its name is a great place to visit if you want to enjoy a relaxed surf vibe. It has an incredible atmosphere and is a popular spot. It is a very popular spot with surfers, making it a popular destination for visitors who want to try something new and get immersed in the culture of the area. The nightclub has a retro surf vibe and features dance floors, Kombi booths, outdoor patios, foosball, and billiards. 

Locura
Although the smokey room is a little more sophisticated than other nightclubs, it's still a great place for people from all walks of life to meet every weekend. You will have a great time with your friends at the club thanks to its deep house music, cheap drinks, and buzzing atmosphere.
The Sticky Wicket
Although this late-night destination is new to the thriving Byron nightlife scene, it has already won the hearts and minds of both locals as well as tourists. Its great location serves international craft beer, cocktails, and wines. Although the crowds arrive late, they don't stop coming until the end. The Sticky Wicket is the perfect place to enjoy a drink and some music if you are looking for something more casual.
Backpacker Holiday Village in Byron Bay is a popular hostel. It is a short walk to the best beaches in the area. The hostel is located on Jonson Street which houses many shops, restaurants, bars and cafes. Cheeky Monkeys is a popular backpacker bar in the area. See above, we've already talked about it.
This hostel was designed to promote social gatherings. The hostel's open floor plan allows guests to socialize and has plenty of room to relax or have fun. You can also use the hostel's free surfboards, bodies boards and bikes to enjoy a variety of outdoor activities. I mean, you are in Byron Bay after all.
There are many great amenities at the hostel, including a travel desk, a spa, a barbecue area, a pool and volleyball and basketball courts.
Magnetic Island is home to the famous Full Moon Party once a month. There are both local and international DJs who spin music on the beach next to the hostel. If you want to be in the heart of it all, this is the place to go. You need to plan ahead as the event can draw thousands and rooms will fill quickly.
There is also a bar on the hostel's deck that overlooks the water. This is a great spot to relax and enjoy a drink while taking in the beautiful view. The party gets going at night with music, bar games and large crowds. If you want to enjoy the best party on the Island, this is the place to be.
The resort is located approximately 50m from the lagoon. There are also many bars, cafes, and shops nearby. If you're looking for fun and excitement, you don't have to leave the hostel. The attached Down Under Bar and Grill is an excellent place to enjoy a meal and drink.
Six acres of tropical gardens surround the hostel, which offers a wonderful setting. The hostel has an outdoor swimming pool, as well as plenty of places for guests to relax and socialize with one another. You get all the amenities of a resort at a hostel price.
You can also arrange Whitsunday boat tours or trips to Whitsunday Islands National Park from the hostel's travel desk.
The Backpackers Inn on the Beach has a wonderful atmosphere. This hostel is Byron Bay's best for backpackers. There are many things to do on the beach: live music, fire shows, live entertainment, VIP nights, and live music. We're sold when you add those comfortable rooms.
It's a safari for Australians crazy wildlife. What else do you need to know?
The surf is what put Byron Bay on the map. Byron Bay has something for everyone, surfing-wise. There are many great surf schools to help beginners and pros alike. For beginners, Clarkes Beach and Main Beach are the best, while more experienced surfers can choose from a variety of beaches, including the Wreck and Pass, Cosy Corner, Tallow Beach, and many others.
You can also go to the beach
Even if you don't like surfing, Byron Bay's beaches still offer a magical experience with their wide expanses and aqua waters. They are surrounded by lush forests, rugged rocks, and pandanus. Byron Bay's main beaches are Clarkes and Main Beach. They offer sunrise yoga, beach soccer, cricket, surfing, and other activities. It is also a great place to grab a coffee and watch people go by. It's great for getting away from the crowds and basking in the sun. 
If you want to do something totally random in Byron Bay to spot Australian wildlife, we recommend taking a night walk. As you are led on a guided walk through the rainforest, night vision goggles will be provided for this next-level, wildlife experience.
Fly an Old School Warplane
This ex-RAF Warbird offers a unique opportunity to see the Byron Bay lighthouse from a plane that is not normally available.
Three passenger seats are available, but they must be a combined weight not exceeding 250 kgs.
After flying in a plane that is older than your parent's why not jump out of one? It's an exciting activity that will make your heart beat faster as you plummet through the air at high speeds from extreme altitudes.
It's located at the easternmost point on the mainland so everything can be seen for miles. The diversity of the land also makes it clear how spectacular the scenery and terrain around Byron Bay are. It's an unforgettable experience.
Wetland Sanctuary
Before it became the beautiful strip of restaurants, cafes and accommodation we love today, Byron Bay was a swamp. It's worth taking a walk along the boardwalk to see a small part of this area preserved in the Cumbebin Wetland Sanctuary.
The Farm is one of the most unique places you will find in Byron Bay. It is a symbol of the town. It is a working farm of 80 acres. Individual owned. Their sole purpose is to grow, feed, and educate. The farm is a modern version of a cooperative.
You have the opportunity to see glow worms for the first time if you've never been before. This tour is for adults and includes cliff jumping, secret beaches of Byron, and a visit at night to the glow worms. Glowworms will change your life.
Nothing special, just the usual scams. Same as in the other cities. Except you may find more scheming people on the beaches and popular surfing spots. We suggest checking with the hostel that you're staying at.
General Australia Articles