Hong Kong
City? Country? No idea!
Hong Kong Lit Tips
Drugs: Very Strict
Rideshare options: Uber (Apple, Android)

Visa: 14 days visa free for most nationalities
Best Months: October – December
Drinking Age: 18
Best Party: Chinese New Year (January)
General USD Conversion: $1 = 7.78 HKD
Low Monthly Budget: ~ $1,700/mo
Language: Cantonese
Tap Water: Drinkable
Outlets: Types D & G
Safety Level: Very Safe
Party Ranking: 4 Stars
All Hong Kong Articles
Hong Kong Lit Tips
Drugs: Very Strict
Rideshare options: Uber (Apple, Android)

Visa: 14 days visa free for most nationalities
Best Months: October – December
Drinking Age: 18
Best Party: Chinese New Year (January)
General USD Conversion: $1 = 7.78 HKD
Low Monthly Budget: ~ $1,700/mo
Language: Cantonese
Tap Water: Drinkable
Outlets: Types D & G
Safety Level: Very Safe
Party Ranking: 4 Stars
All Hong Kong Articles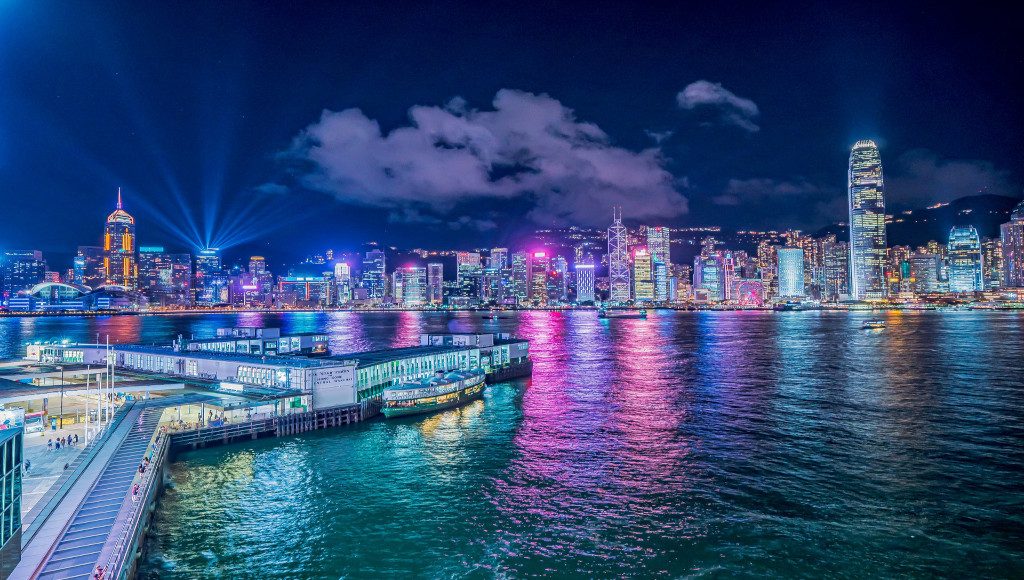 Hong Kong's nightlife scene is lively, friendly, and very diverse. At sunset, the city's skyscrapers illuminate the harbour. Pubs and nightclubs attract partygoers with their lively music. Hong Kong's lively nightlife and clubbing areas draw revellers from around the globe and offer an incredible array of options.
Hong Kong offers many places where you can have fun, regardless of whether your purpose is to visit for business or pleasure. Lan Kwai Fong is the most famous area for drinking and nightlife in Hong Kong. There are many bars, restaurants, and nightclubs around here. Lan Kwai Fong can be found in the noisy Central Business District. SoHo, which is just south of Hollywood Road, is more sophisticated.
Wan Chai
Wan Chai's nightlife scene is more laid-back than Lan Kwai Fong's, but it still has its wild side with late-night and grungy parties. Wan Chai's nightlife hub is located on Hong Kong Island, not far from Central.
Rooftop bars
From the city's rooftop bars and lounges, you can enjoy the most stunning views of Hong Kong's skyline and the South China Sea. 
OZONE is a sophisticated bar with exclusive cocktails located at The Ritz-Carlton Hong Kong, 118 floors above.

 

Aqua boasts stunning views from its penthouse-inspired lounge. 
Eyebar on the 30th floor at iSquare overlooks Hong Kong's harbour and skyline.

 
Lan Kwai Fong & SoHo
Soho and Lan Kwai Fong are popular destinations for trendy tourists and locals looking for a great place to go to bars, restaurants and clubs. These two nightlife areas are conveniently located in Central Hong Kong. They can be reached by MRT, bus, or tram. Lan Kwai Fong is always crowded, especially on New Year's Eve and festival days.
The SoHo area is located on Hollywood Road and surrounds Lan Kwai Fong. It has even more bars, pubs, and a longer outdoor escalator.
Clubbing in Hong Kong
Hong Kong is Asia's clubbing capital. While there are some underground clubs scattered around the city, the majority of the major names are found on Hong Kong Island in and around Lan Kwai Fong. These clubs are often open late, especially on weekends.

Causeway Bay
Causeway Bay is a popular shopping area in Hong Kong. But it's also a great spot to relax with a cocktail and enjoy the sights. Causeway Bay is known for its friendly bars and lively conversations, rather than packed nightclubs or upmarket lounges. If you feel peckish, there are several good rooftop bars with reasonably priced drinks and delicious bar food.
Tsim Sha Tsui
Tsim Sha Tsui East offers great nightlife options in Hong Kong. Knutsford Terrace and Observatory Court are great places to find lively bars, bustling bars, and cozy bistros. Hart Avenue is also a good choice for a night out. Tsim Sha Tsui East, one of Hong Kong's most popular places for karaoke bars and nightclubs, is also home to hostess bars.
It's possible that you won't want to leave Mojo Aberdeen once you get there. This bright, boutique co-live and co-work space is undoubtedly one of the most popular hostels in Hong Kong.
All rooms have linen, lockers, and large windows. It all comes with an amazing view.
The property is located in a Kowloon 25-story building. It is centrally located to enjoy the city's famous Ladies Market and Temple Street Market. It has security features to protect the belongings of its guests. It is the perfect place to meet new people and hang out.
The hostel has a guest lounge, where guests can talk about their travel experiences and enjoy a beer. A shared kitchen is available for guests to prepare their favourite meals. For added security, female guests can request dorms that are exclusively for women. Every guest has a USB port and a personal power socket at the bunk. The hostel is close to cafes, restaurants, and shopping areas.
This is a new party hostel in Hong Kong. The hostel was opened in 2012 and has been praised by its guests for its friendly staff and its amenities, including free WiFi and water. It is conveniently located near the top tourist attractions in the city such as Central Plaza, shopping malls, Hung Shing Temple and Pak Tai Temple.
The pros: There are no booking fees and the location is great. Although the hostel isn't very stylish, it offers good value for money.
YHA Mei Ho House Youth, a 1954-built Mark I H-shaped resettlement block, is a heritage asset. Recently, the hostel was renovated with comfortable and modern accommodation. The hostel's most impressive feature is its on-site museum. It is only five minutes away from Sham Shui Po MTR Station. The property offers 24/7 customer service, WiFi and fully air-conditioned rooms. 
Wontonmeen will allow you to feel like you are back in college. The hostel has a cafe, dormitory rooms and a terrace with a stunning view of the city. This hostel is ideal for people who want to have a different experience from other hostels. Wontonmeen is a great place to meet new people, who are generally friendly and traveller-friendly. The patio is attached to the bedrooms and guests can smoke or chill out there. People who are interested in culture and arts love this place. The hostel is located just a six-minute walk from MTR Prince Edward Station. Nearby attractions include Yau Tsim Mong District and Metro Harbour Plaza.
Day Trip to Macau
Macau is known as the "Las Vegas of Asia", and is a major gambling destination. You can reach it by boat in 50-75 minutes. It makes for a gnarly day trip. The city has many modern casinos, and it offers a fascinating mix of Portuguese and Chinese culture. It's a great place to explore and visit, even if you aren't a huge gambler.
Longest Escalator in the World
Get a lift on the longest outdoor elevator in the world to take your tired feet off the hills of Hong Kong. The Central Mid-Levels, a 2624-foot bucket-list-worthy ride linking the Central and Western Districts of Hong Kong Island, has many shops and restaurants along the route. It is a popular tourist attraction and also very practical.
Enjoy Dinner in the Dark
Hong Kong's Dialogue In the Dark offers a unique culinary experience where blind waiters prepare a meal in total darkness. This is a unique way to challenge your taste buds.
There are not many ways to get to Hong Kong's Big Buddha. There are several options: you can either take a bus or hike uphill, or you can ride the 3.5-mile NgongPing Cable Car which suspends your feet high above the ground. This is not the same as the street cable cars that you would find in San Francisco.

Get Your Fortune Told
After shopping at the Temple Street Market you can visit the late-night fortune tellers next to the Tin Hau Temple. You will find about a dozen English-speaking fortune tellers that can help you see the future.
A Hong Kong junk boat ride is the best way to enjoy the skyline. This view is only a side effect of the junk boat ride. Aqua Luna is a traditional junk boat ride through Victoria Harbour. It also coincides with the city's famous light show, Symphony of Lights.
Go to the Beach
While we think of Hong Kong as a big, over-built city, the New Territories has many great hiking trails, wilderness, and beaches. These are my top picks for beaches in Hong Kong.
Shopping scams
There are many shopping scams that can be added to any travel scam list.
Fake Designer and Counterfeit Goods – 

Many items are often made from knockoffs and inferior quality parts because of poor safety regulations in China and HK. 
Bait and Switch #1 – 

One item is presented to the customer, but the customer receives a second item after the sale. 

The customer pays for the item while the sales assistant goes to pick it up in the stockroom. 

This is particularly common for people who stop briefly on tours, buses or transfers, and then return to the store.
Bait and Switch #2 – 

A "superior" item is presented to you, which may be different from the one that you are currently looking at.

Although it is presented in the best light, this "superior quality" item actually has a lower quality.

This convinces you to buy this item.
Extras Not Included – 

Your item will be quoted a price, but any extras are conveniently overlooked.

You don't think about extras, as they are usually included with the main item
Antiques Scam – 

This is when the origin and age of an item is grossly exaggerated or fabricated, and fakes are passed off to be genuine artifacts. 

This could be illustrated by coins or artifacts that claim to be from the Ming-Mongol, Byzantine, Roman, or Byzantine eras.

 
The Massage Scam
A well-spoken woman will approach you on the street and offer a massage. You can also ask them to point you in the right direction for the best massages in their area.
If you are willing to agree, you will be taken to a private apartment, which is often isolated, somewhere in the city.
This could be done in a number of ways:
Minutes into the massage, an official-looking person enters the room, citing illegalities, solicitation and the threat of arrest, asking for money (or a bribe).

A mafia gang enters and demands a shockingly high price in comparison to the initial price for the use of the room and time spent with the girl.
Refusal to pay will result in the possibility of being taken to the police or injuring yourself. The only way out is to make payment.

Fake Monks Scam
Monks who are authentic do not ask for money. They are officially supported by the association they belong to. This is why you should be suspicious of "monks" who are seen on the streets holding a bowl and asking for money donations.
These fake monks are often seen in tourist areas like Causeway Bay, Tsim Sha Tsui and Jalan Alor.
Unscrupulous Taxi Operators
You should know the taxi fare and insist that the meter be turned on. If this does not happen, exit and get the next taxi.
Although not as widespread as it used to be, a taxi scam in Hong Kong was well-known for targeting foreigners who are drunk.
They exploited a design flaw in their vehicles so that the window could burst upon closing under certain conditions. The back window can sometimes knock against the door joints upon closing by being lowered just a few centimetres. The passenger is accused of smashing the glass and slamming it too hard.
Fake tickets Scam
Be cautious if you are approached by someone to buy tickets at a cheaper price for an event or show in Hong Kong. There is a chance that this could be a great deal, but it's more likely that the ticket will be faked or you have to pay for a second-rate one.
The Traditional Tea Ceremony Scam
This is for tourists who are new to the area and want to experience the local culture.
Here, a scammer or two or three decent-looking (usually female) women approach single travellers. These opening lines are often used to ask for information. This can help them gain trust by sharing things with you or showing genuine interest in you. It can also cause you to lower your guard. The traveller is invited to join the event or activity. Most commonly, this is a traditional Chinese tea ceremony. You are led into a private room in a back alley teahouse.
Travellers are led to believe that the tea is cheap by the appearance and size of the cups but will be shocked when they receive a ridiculous bill at the end. Scammers may also ask for money to buy gifts from the teahouse.
This can also be done by inviting to a karaoke or art gallery, or any other event.